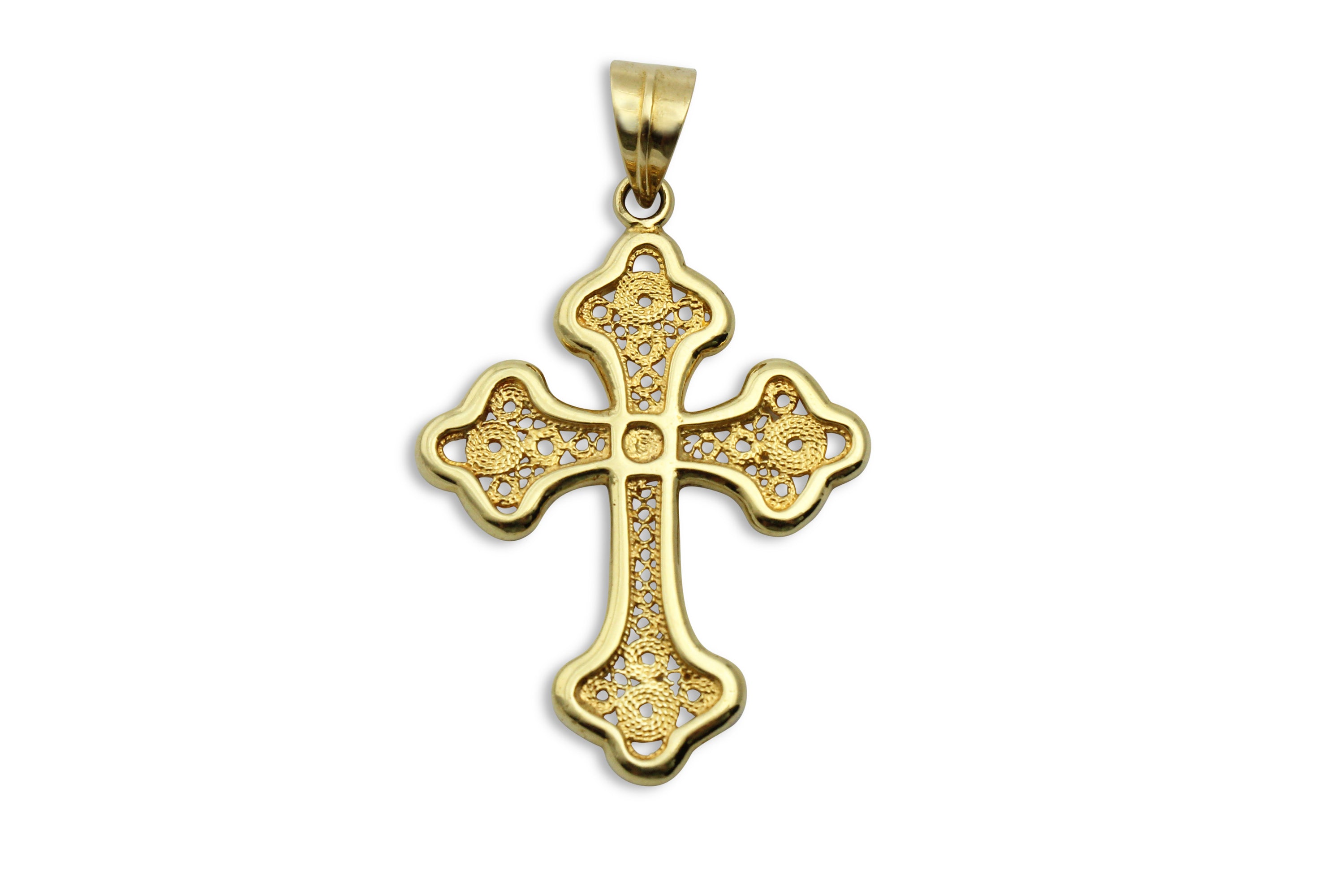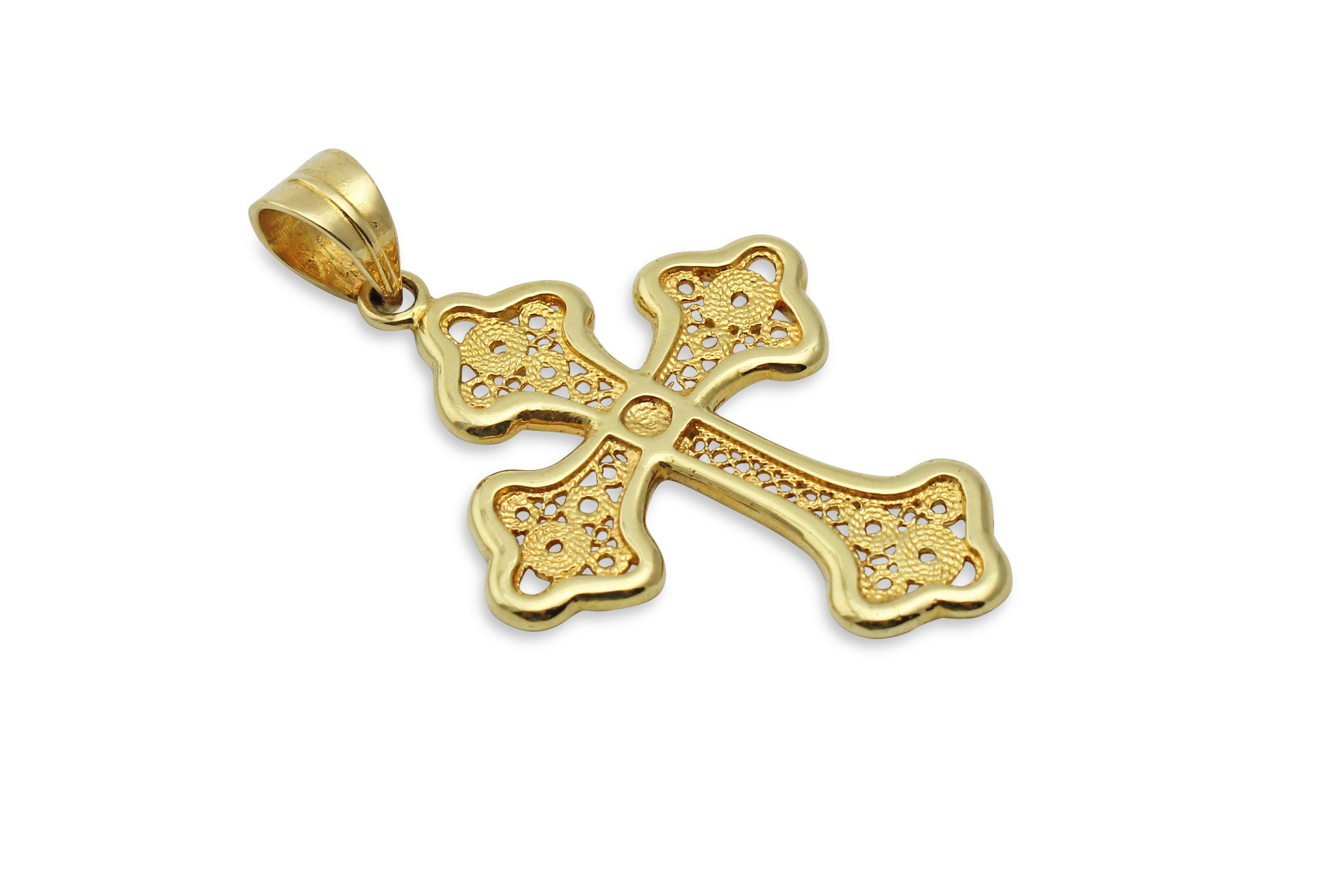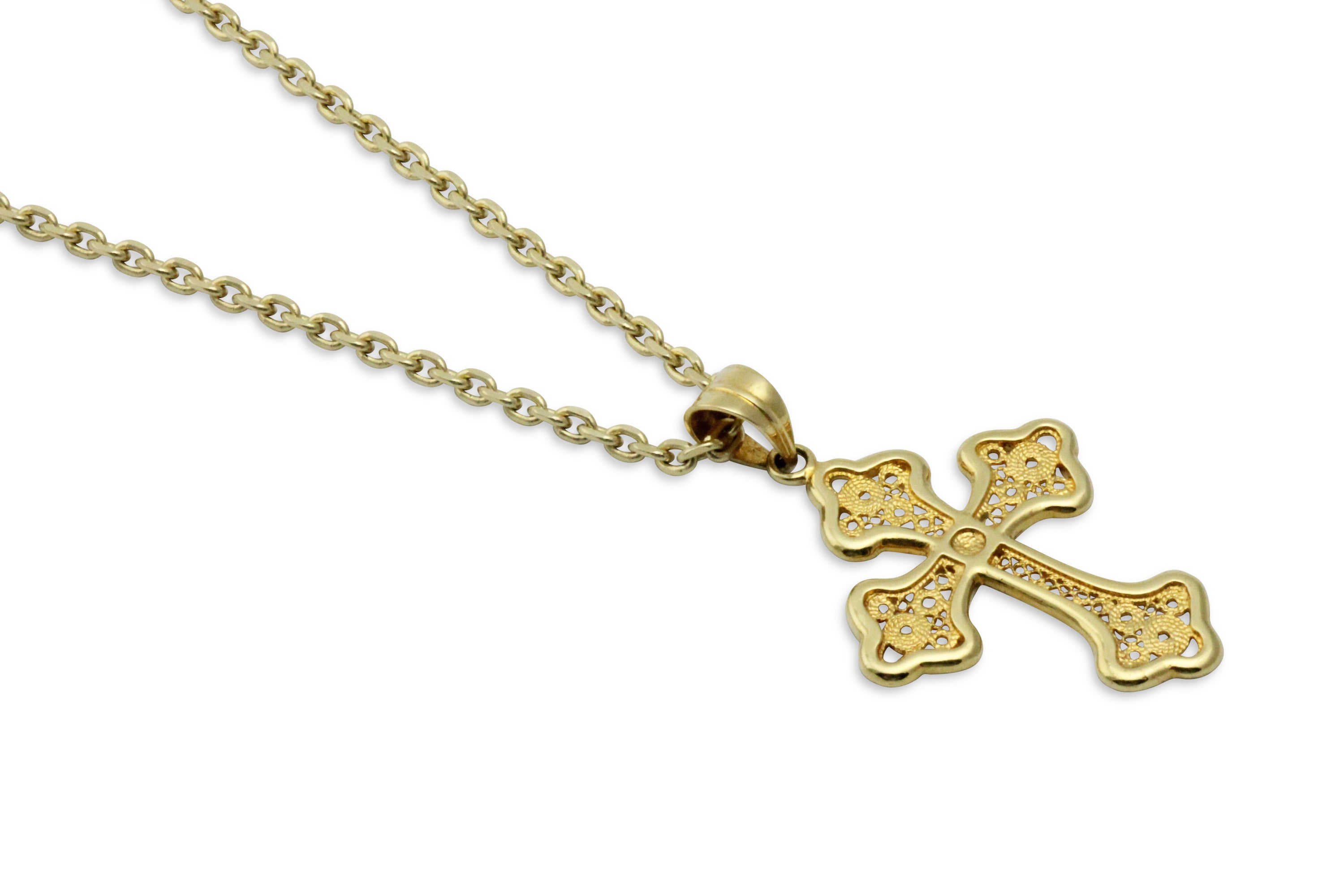 Young Heart Greek Orthodox Gold Cross
Blooming from a lattice of finely coiled gold rope, a stunning solid 18K yellow Gold filigree Orthodox Cross. 
The frame of the ornate lattice is of solid, highly polished gold, splendid and pure as the song of youth.  
This is a Greek Orthodox cross because the the three raised (or extended) granulations at each ending signify the Holy Trinity.
Matching gold chains available and sold separately.