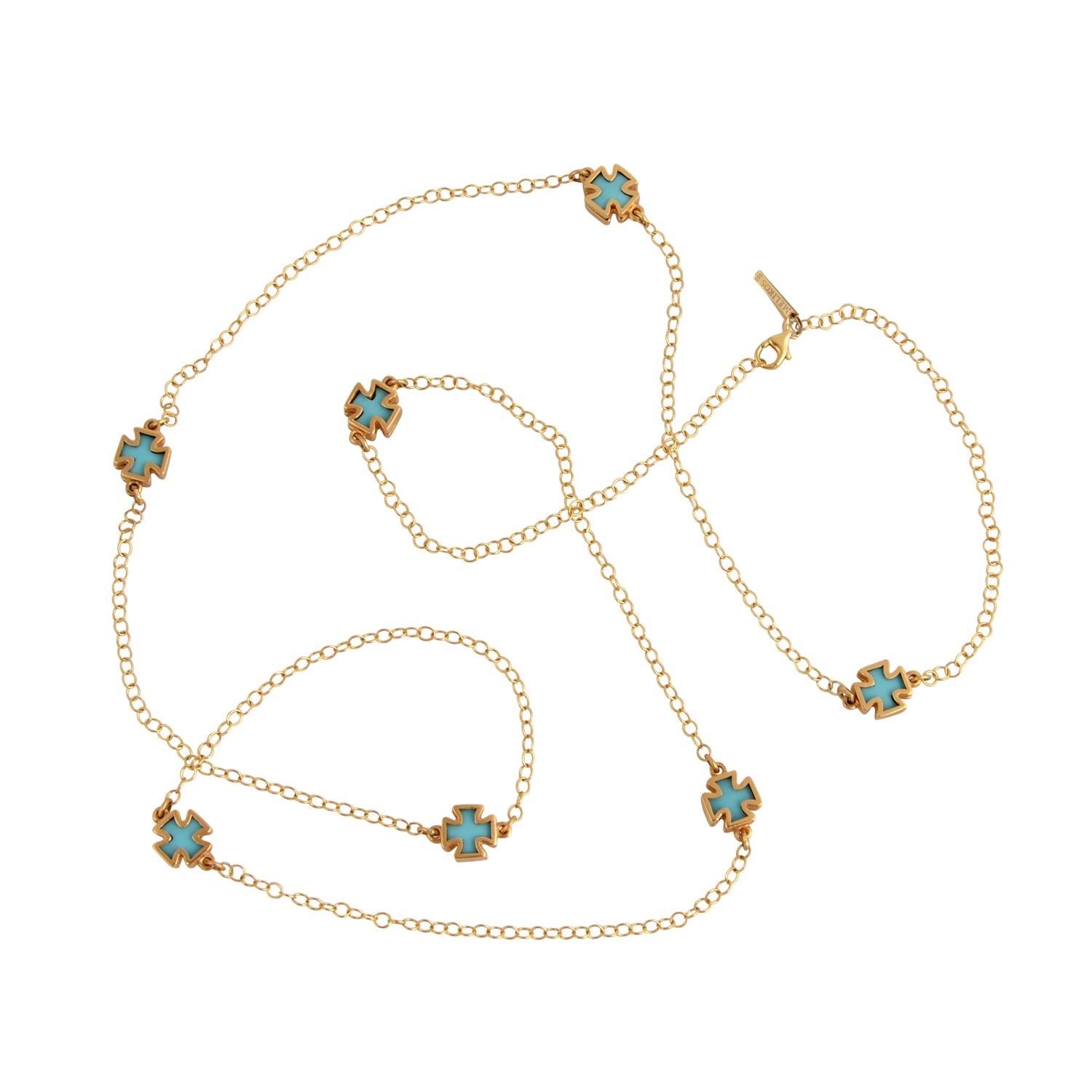 Turquoise Cross Gold Necklace
A long 14k gold necklace with seven turquoise crosses.They are encased in gold and connected with a solid cable chain.The crosses are double sided so the color of the stone can be seen on both sides.
So the necklace may be worn as one length, or doubled or even wrapped around the wrist as a bracelet.
Also available in mother of pearl.
A Designs by Melikos exclusive.