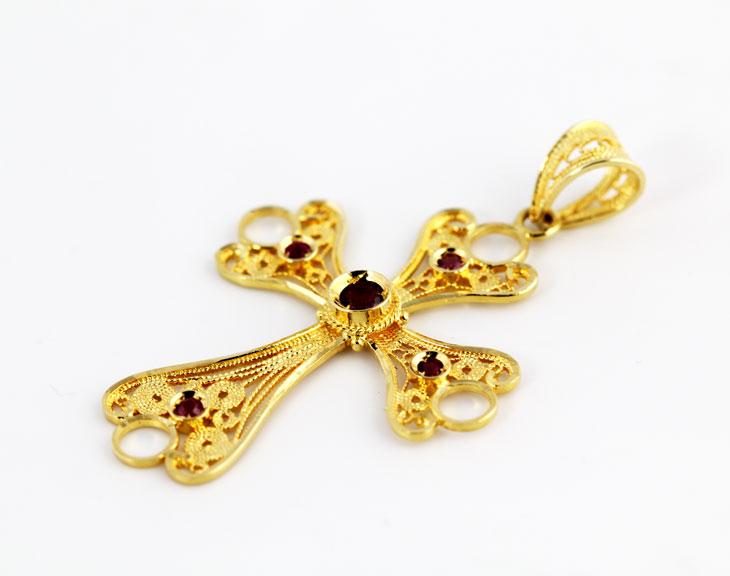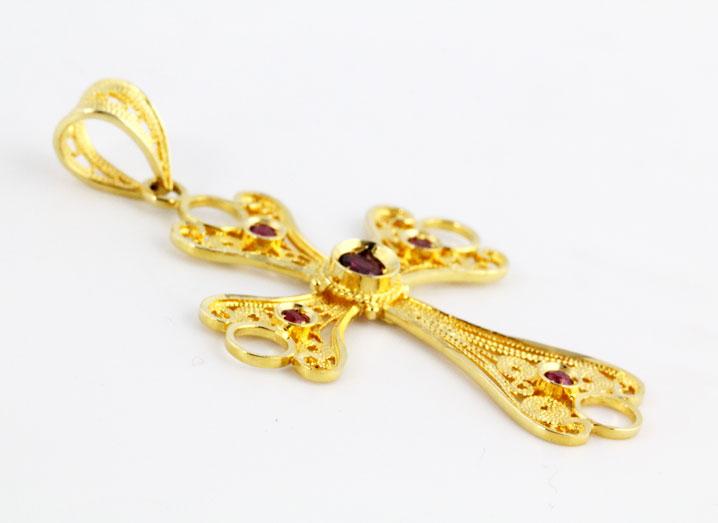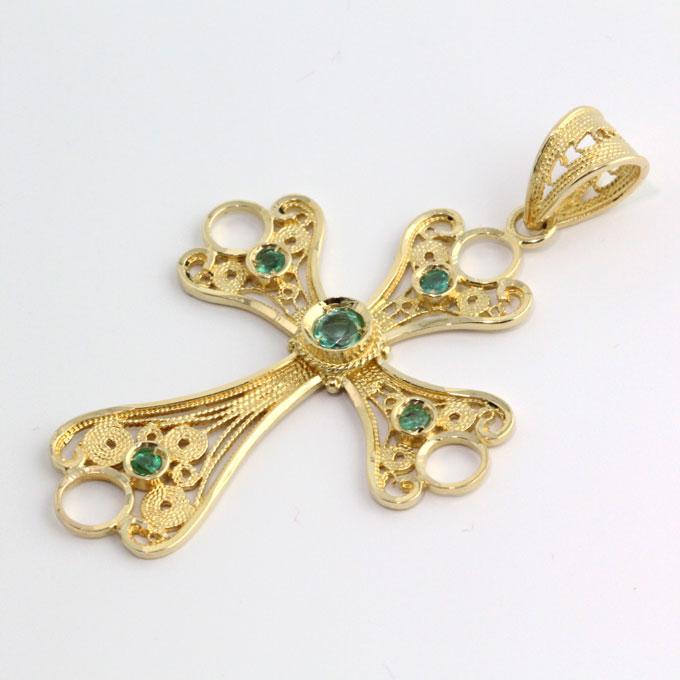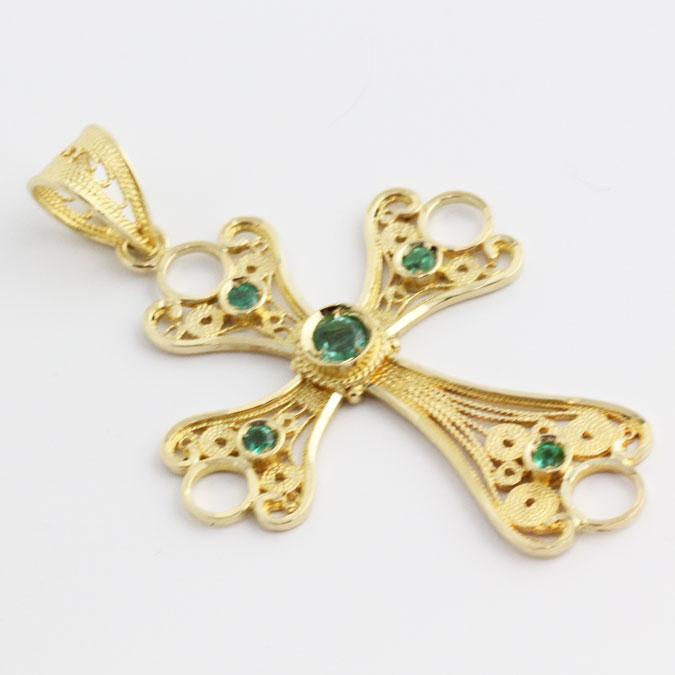 Truth Of Komnene Gold Orthodox Cross
An intriguing tale woven in days long ago, that of a woman of power and education who penned history through her late writings from a Monastery. 

Dedicated to a Byzantine author and princess, the scrolling design of this elegantly shaped 18K yellow gold wirework (filigree) Byzantine style Greek Orthodox cross.  Five faceted precious stones of either ruby, emerald, or sapphire are set on the arms and heart of this jewel to capture and reflect light, and augment their rich color.  
Specifications:
Small:
1.35" H  x  0.79" W                     
Weight:  2.3 g 
Medium:     
1.58" H  x  1.01" W                     
Weight:  3.6 g
Large: 1.97" H  x  1.22" W                     
Weight:  4.8 g