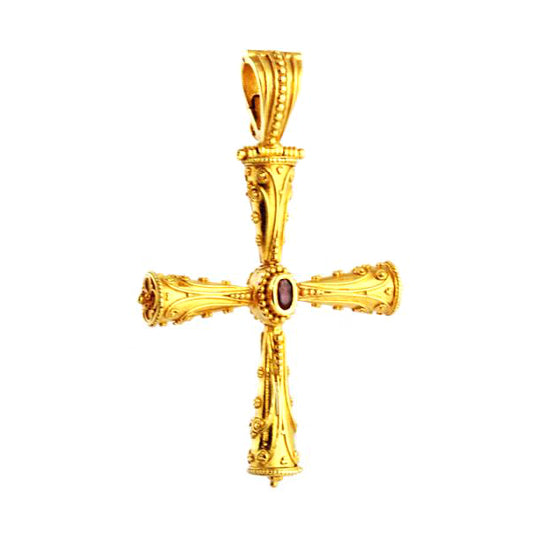 Theodora's Devotion Gold Cross
An exquisitely crafted solid 18K yellow Gold Cross with a faceted Ruby on one side and a faceted Emerald on the other.  Abundant granulation and wirework adorn the elegantly tapered, conic arms of this unique piece.  Finely detailed workmanship continues onto the smartly crafted bail which opens (with a safety clasp) so it may be worn over a row of pearls or a gold chain with large decorative elements. 
Dimesions:  2.25" H  x  1.5" W
Weight:  17.8 g
Also available in Silver & Gold. Please inquire.