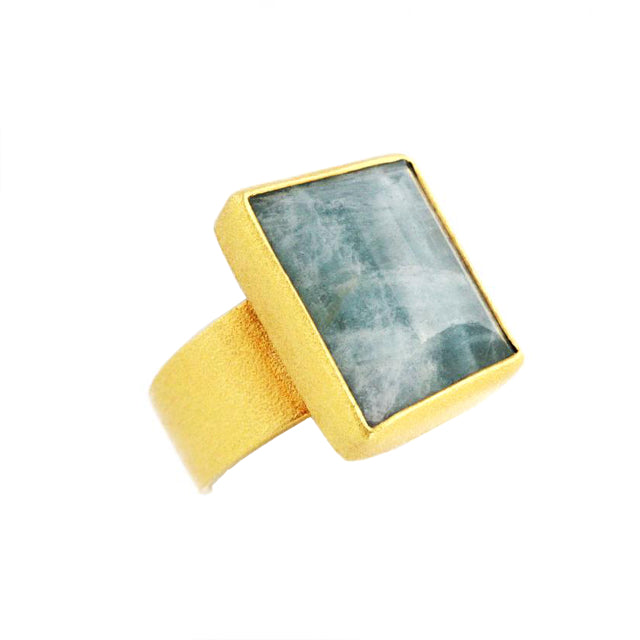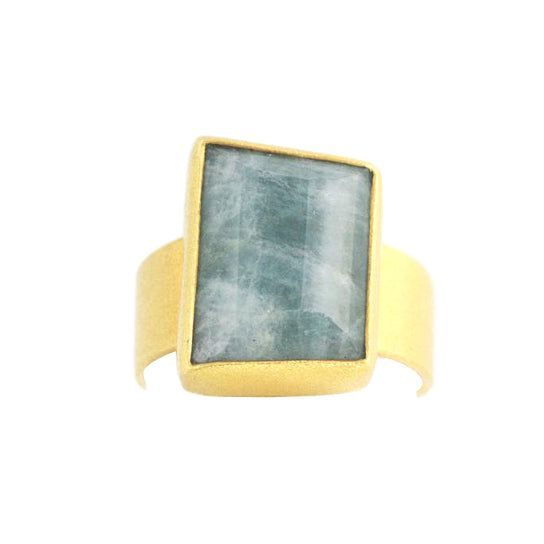 Thalassa Aurora Aquamarine & Gold Ring
Mysteriously muted blue and waves of foam, the message of a new dawn, from the primordial spirit of the sea. 
A striking solid 22K yellow Lady's Gold Ring with an exclusive cut of faceted Aquamarine unpolished stone.  The gold has an elegant, satiny brushed finish.  The band is wide and tapers at the bottom to 0.22". Available also in Black Onyx. 
Also available: Matching necklace, bracelet & earrings.
Special Order only. Please inquire.
One of our exclusives.