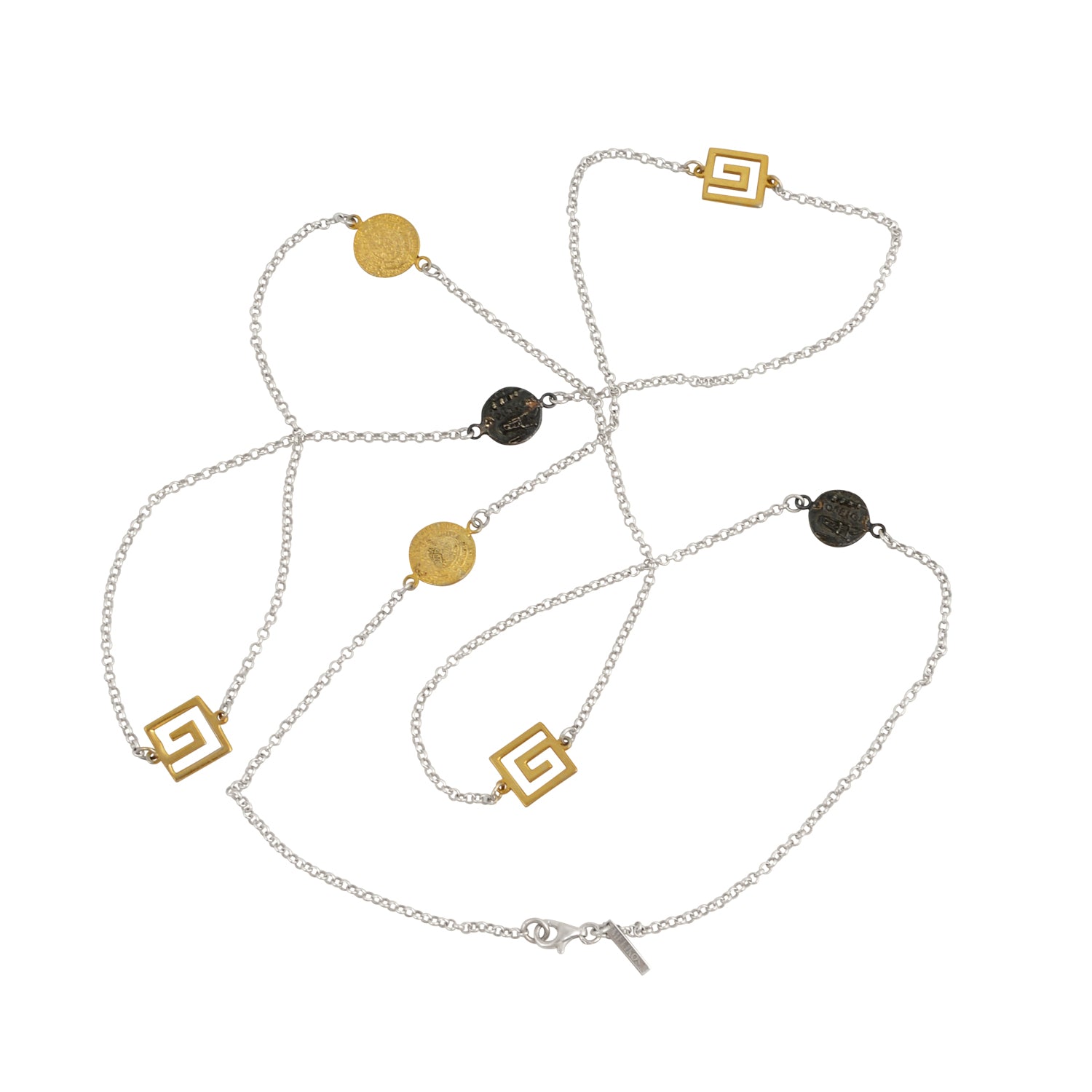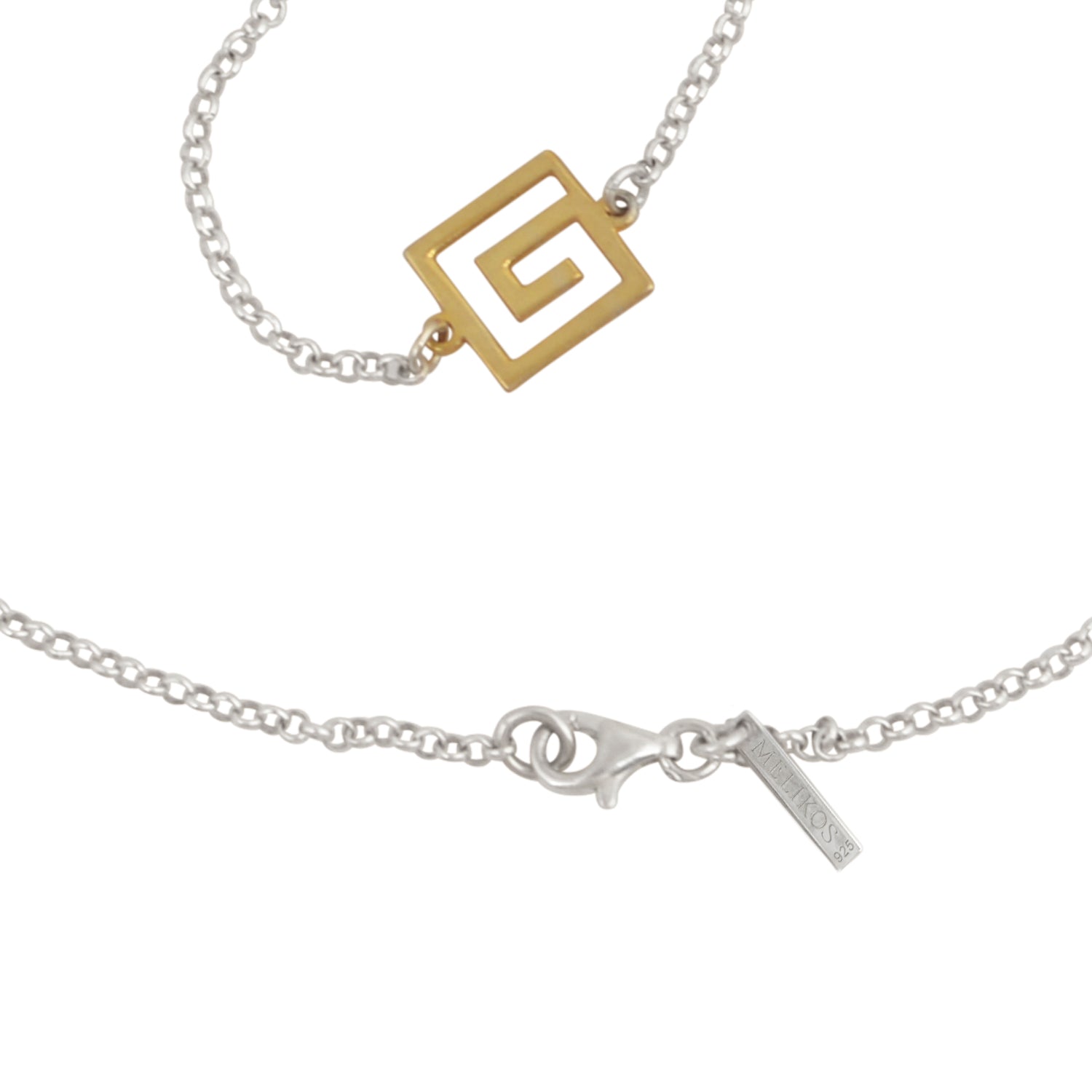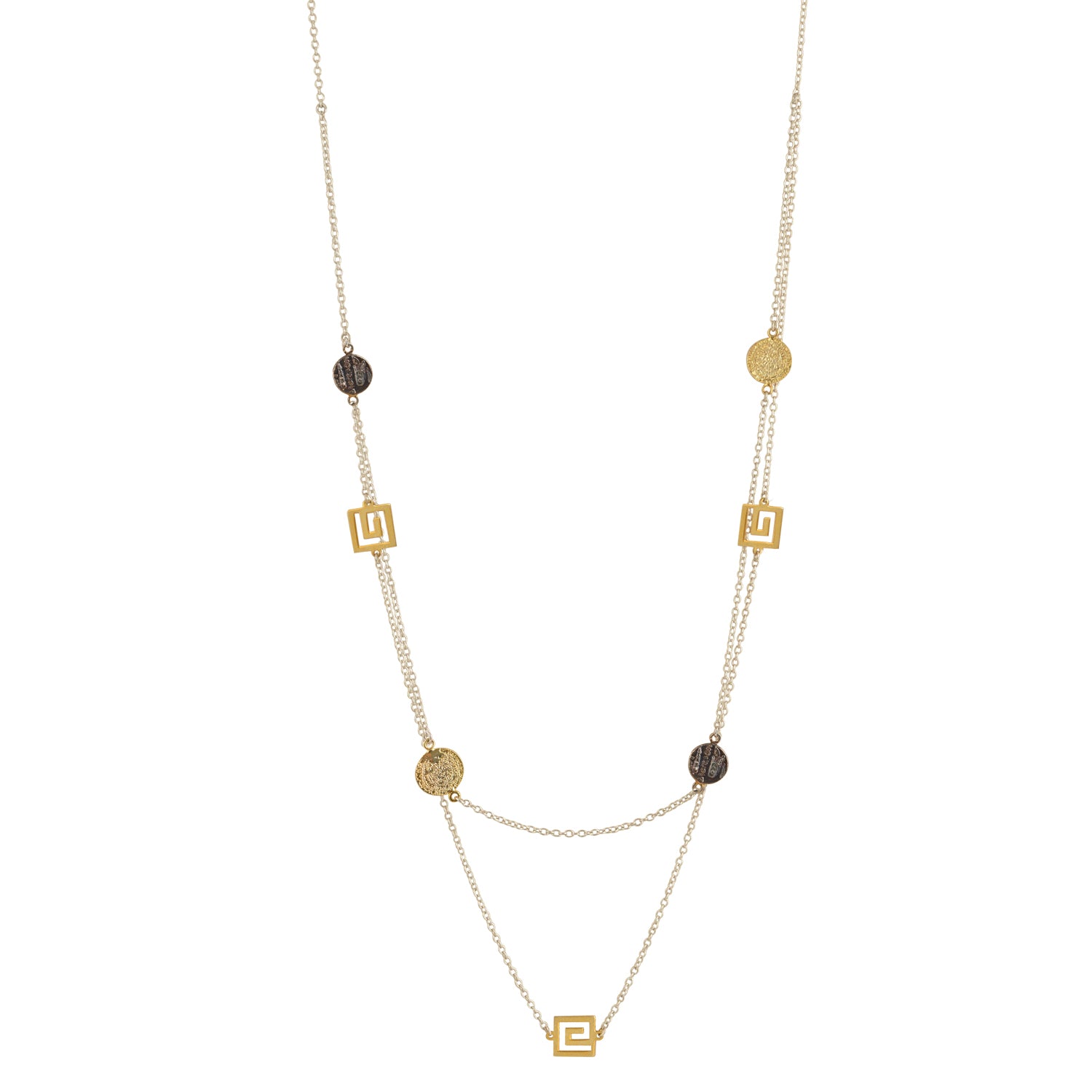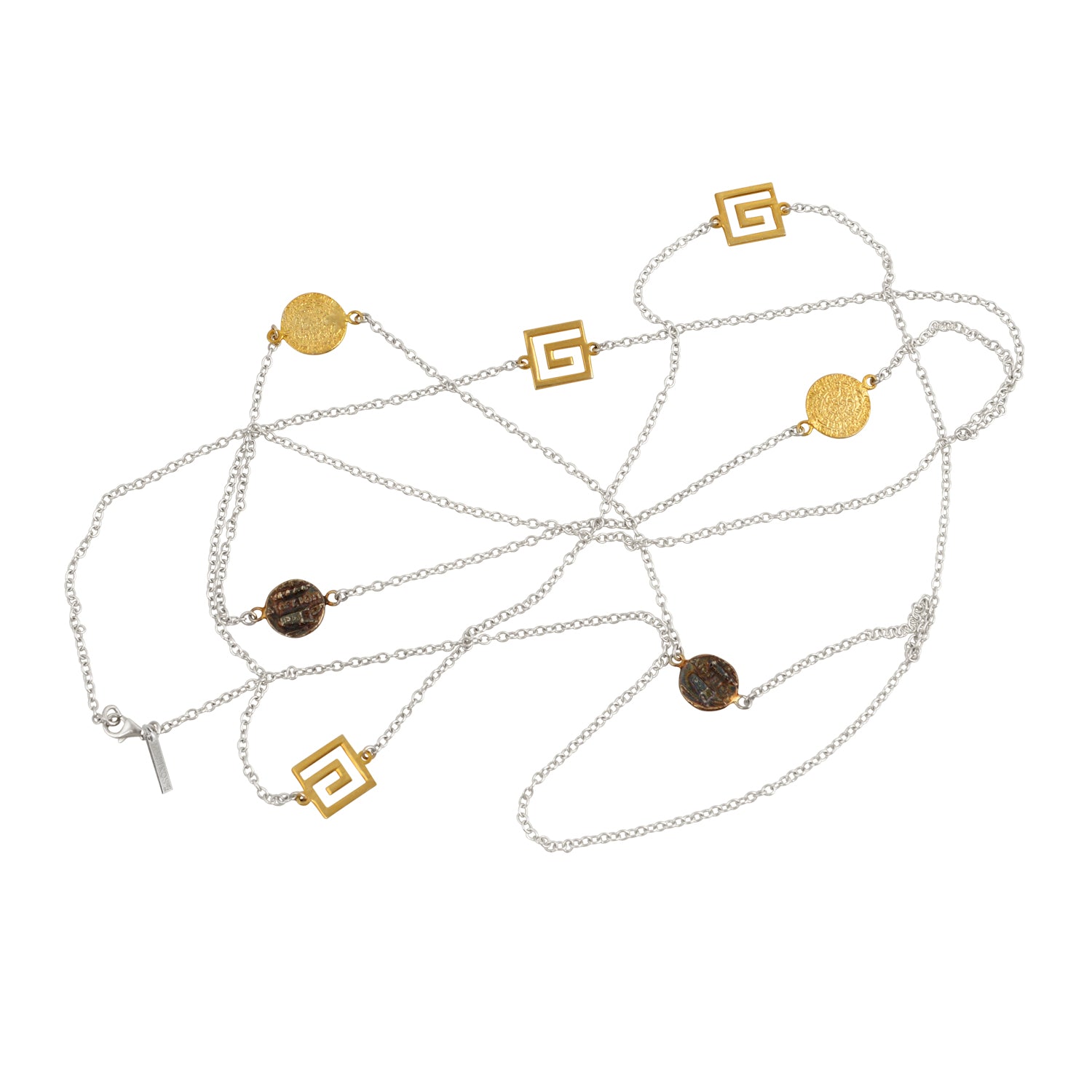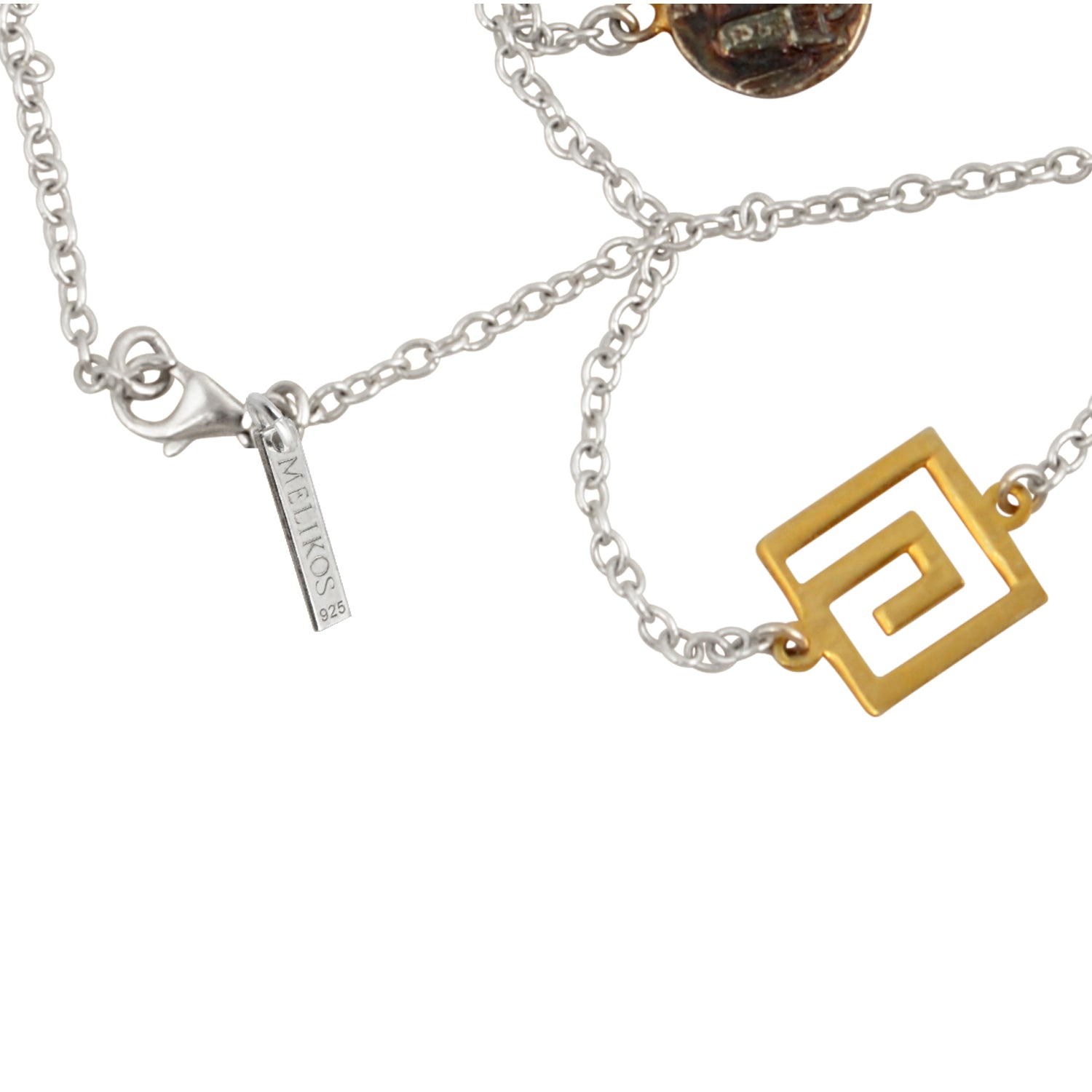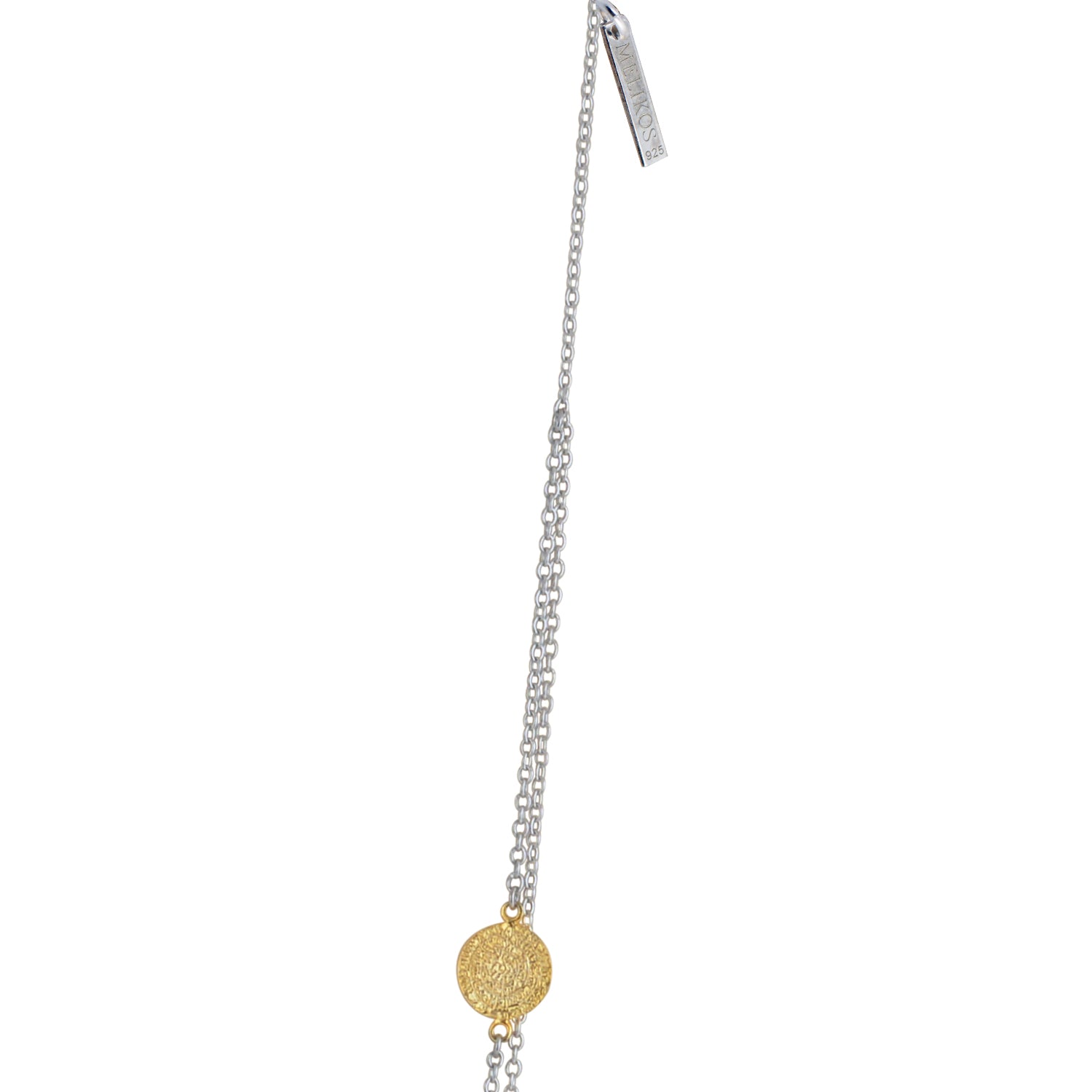 Silver Ancient Greek Elements Necklace
A long Sterling Silver Necklace with seven Ancient Greek Elements.  The necklace may be worn in its full length or doubled up around the neck. Two versions are available: a single strand and a double strand.
The elements are three Greek Key (Meander) in vermeil, two Discs of Phaistos in vermeil, and two oxidized silver coins of Athena. The diameter of the Disc is 0.43".
The single strand is also available in 14K Gold.