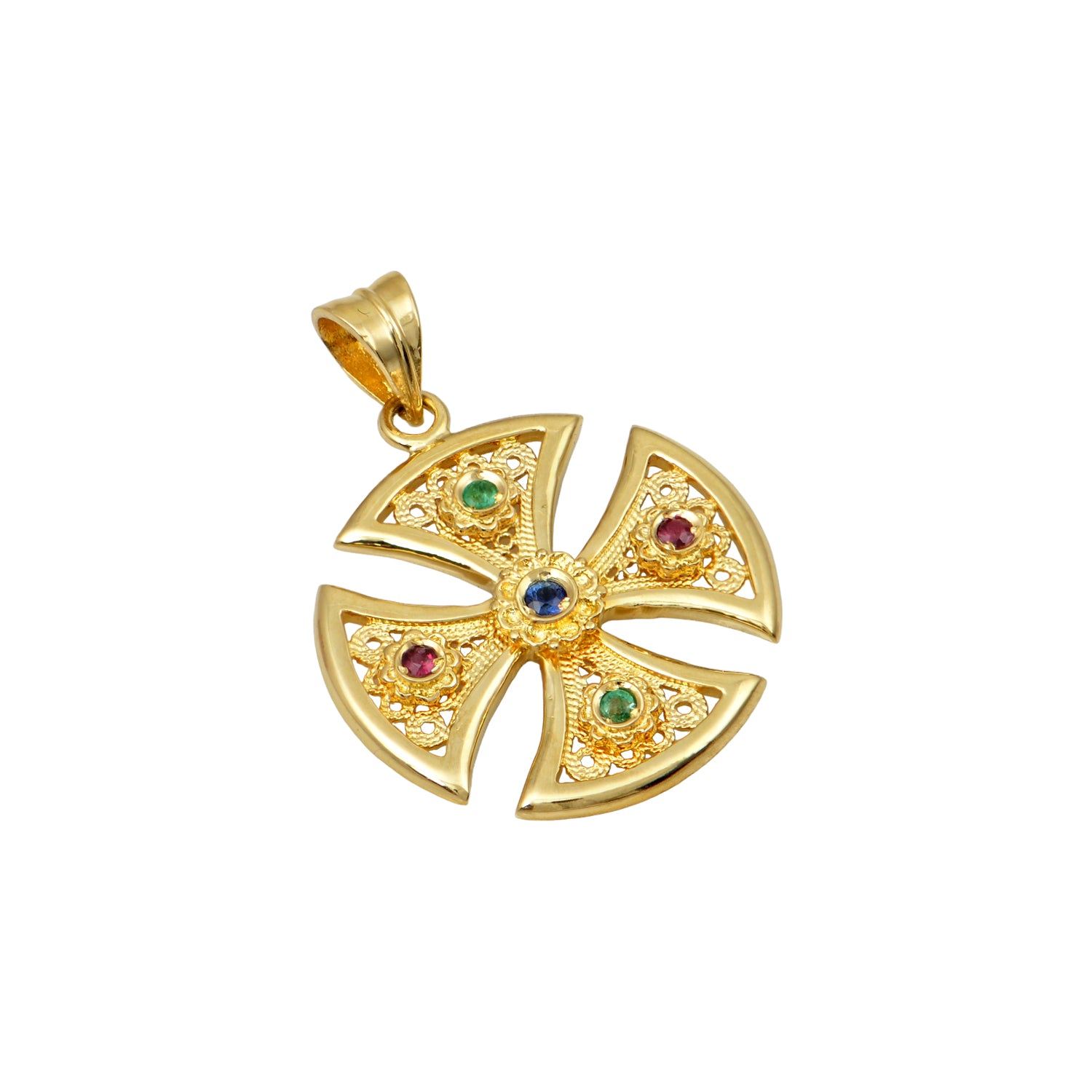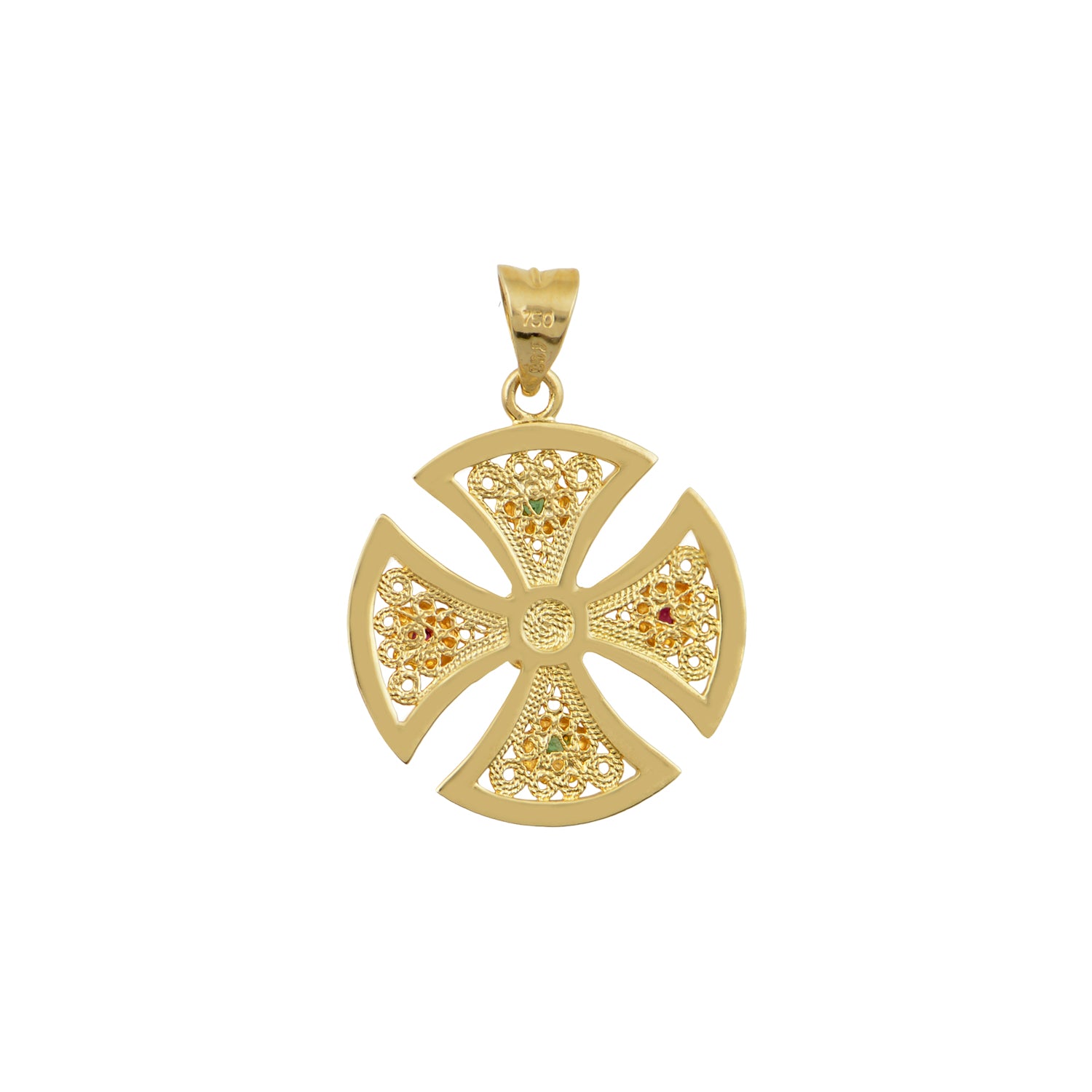 Shield of Faith Byzantine Gold Cross
Carved from the form of a perfect circle, this Byzantine ornamental cross shield showcases three appealing features that combine into a harmonious, timeless and precious heirloom jewel. 
The smooth and polished frame contains an intricate pattern of 18K yellow gold filigree.  Atop this scrolling wirework, two ruby stones (horizontally), two emerald stones (vertically) and a sapphire heart enrich an already lavish landscape. 

Strength, complexity, grandeur. To wear upon the heart.