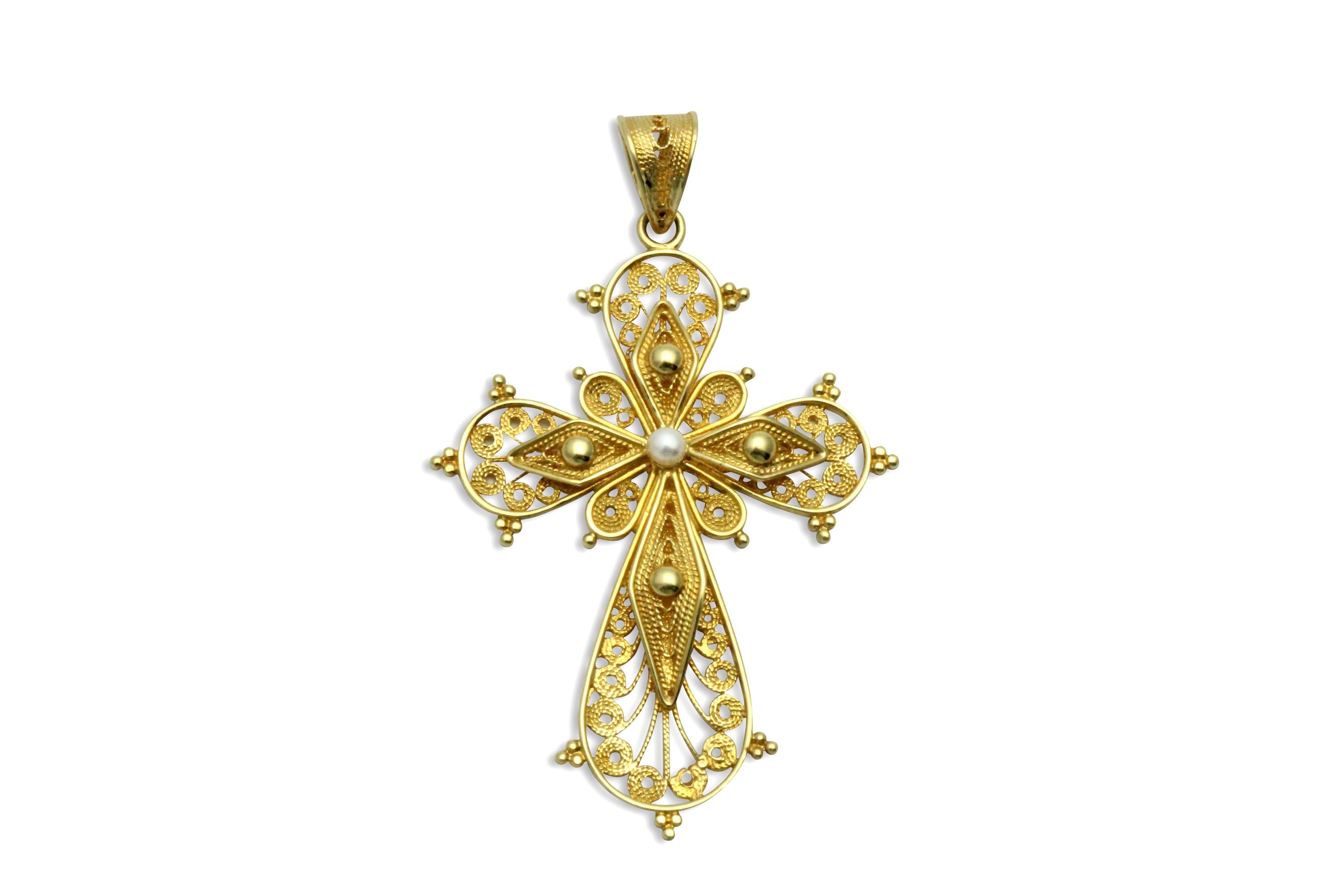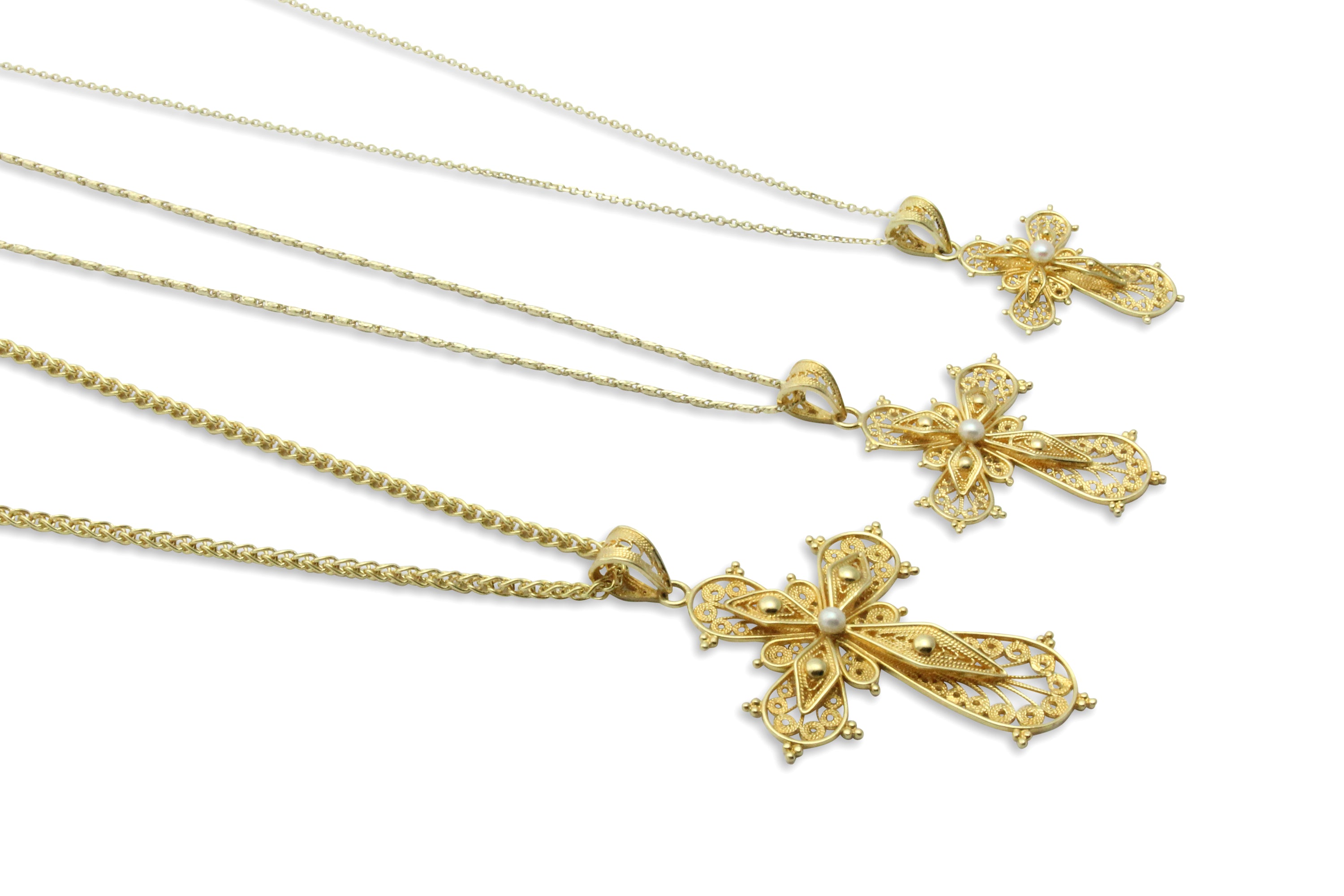 Selene - Light of the Moon Orthodox Gold Cross
"For the light carried within our heart is a beacon, even in the darkest hour".
This masterpiece of elegant, fine wirework is a composition of beautifully curved layers. The base of the cross presents an intricate lace-work of symmetric filigree, topped with a second three dimensional Cross that offers petals and granulation patterns in fours and threes (the number four is symbolically tied to Completeness in Biblical literature, whilst three represents the trinity). 
Solid 18K yellow Gold filigree Byzantine style Cross with a luminous Pearl in its center.  This is a Greek Orthodox cross because the three granulations at each ending signify the Holy Trinity.
Fine filigree work is echoed on the decorative bail of this impressive heirloom cross, a customer favorite.
Chains sold separately.
| | | | | | |
| --- | --- | --- | --- | --- | --- |
| Size | | | | | |
| | | | | | |
| Stone | | | | | |
| Height | | | | | |
| Width | | | | | |
| Thickness | | | | | |
| Weight | | | | | |