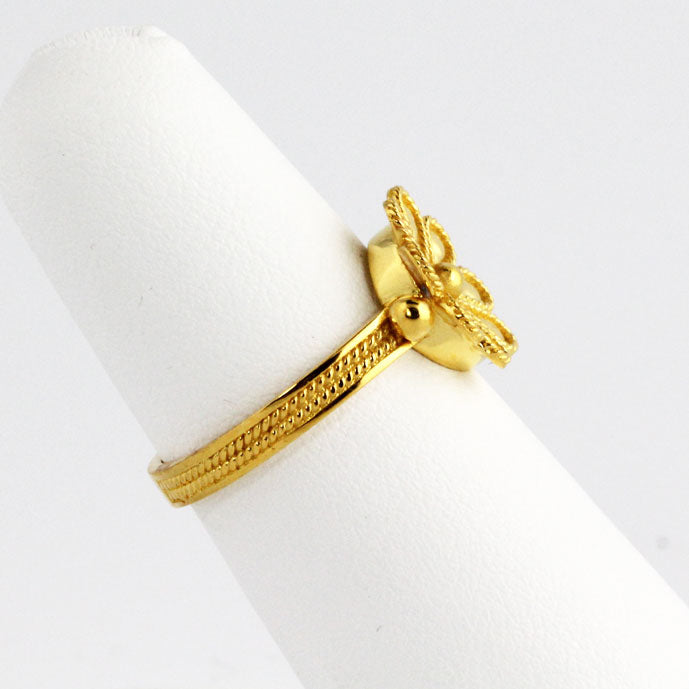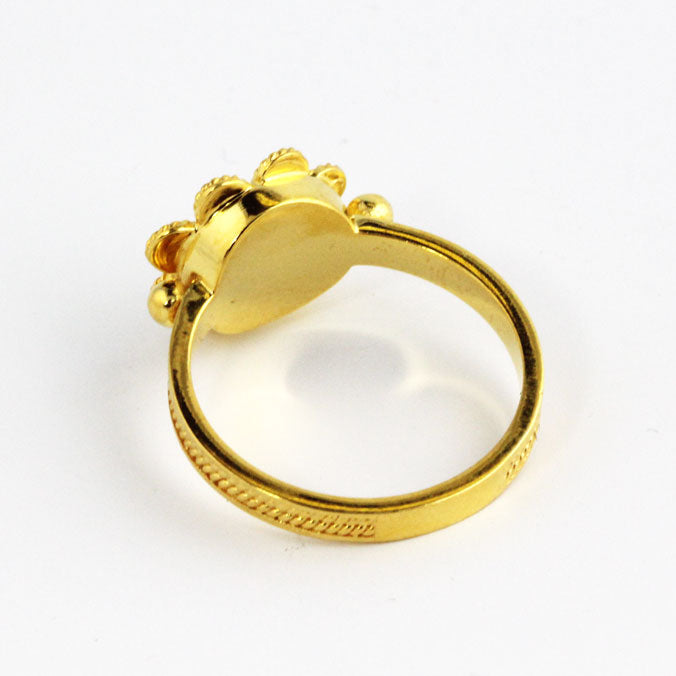 A Solid 18K yellow Gold Ring of the Ancient Greek Rosette (Rodakas) symbol, embellished with decorative granulation and wirework.  Shank is 0.09" W.  A splendid museum reproduction of the ancient Greek treasure of Mycenae with a timeless appeal.  In this version, the Rosette is with eight petals, coining it as a protective symbol of Aphrodite (goddess and planet) for life, rebirth and power.  
From Ancient times, the Rodakas symbol has been used as a Filakto (protective talisman), from the ancient Minoan and Mycenean era through the Byzantine era of Christianity. 
The number of petals of a Rodakas vary wideley, and each number is espoused with specific meanings - 
4 petals- four elements of Nature, as well as the first semblance of a Cross
6 petals - the Sun
7 petals - the Seven Wonders of the World
8 petals - Symbol of Power - Lord, King. Also the symbol of Aphrodite and the Constellation of Sirius (Orion's faithful canine). 
12 petals - reference to the 12 Gods of Olympus, and in Christianity, the 12 Apostles
16 petals - the Royal Emblem of Alexander the Great and his Kingdom
Dimensions:  0.5" H  x  0.56" W
Weight: 5 g

Matching necklace and earrings also available, with entire set shown in the last photo.