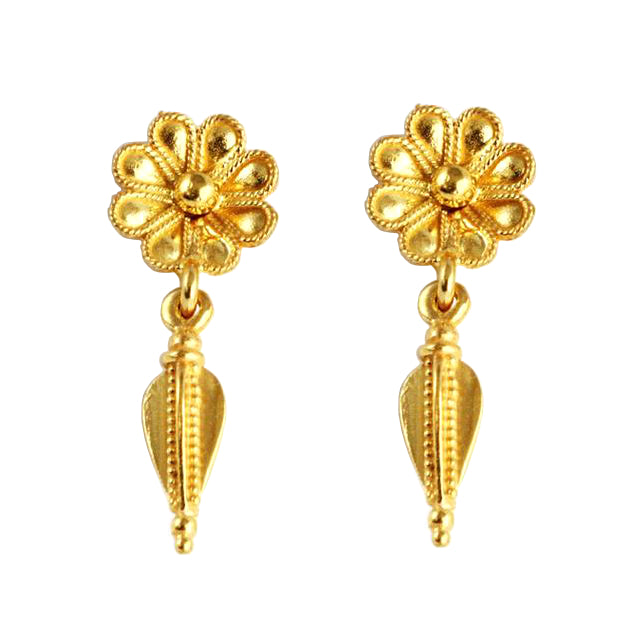 A museum reproduction from the Treasure of Mycenae.  Solid 18K yellow Gold earrings of Rodakas, rosettes with a dangling Spear Tip, which playfully reflects light in its gold fletching, accented by granulation and wirework.
The Rosette is an Ancient Greek symbol representing the sun, beauty, purity and power, as well as the complete cycle of life.  
Also a symbol used as a Filakto (protective talisman), this Rosette was used from the ancient Minoan and Mycenean era through the Byzantine era of Christianity. 
The number of petals of a Rodakas is espoused with specific meanings - 
4 petals- four elements of Nature, as well as the first semblance of a Cross
6 petals - the Sun
7 petals - the Seven Wonders of the World
8 petals - Symbol of Power - Lord, King. Also the symbol of Aphrodite and the Constellation of Sirius (Orion's faithful canine). 
12 petals - reference to the 12 Gods of Olympus, and in Christianity, the 12 Apostles
16 petals - the Royal Emblem of Alexander the Great and his Kingdom