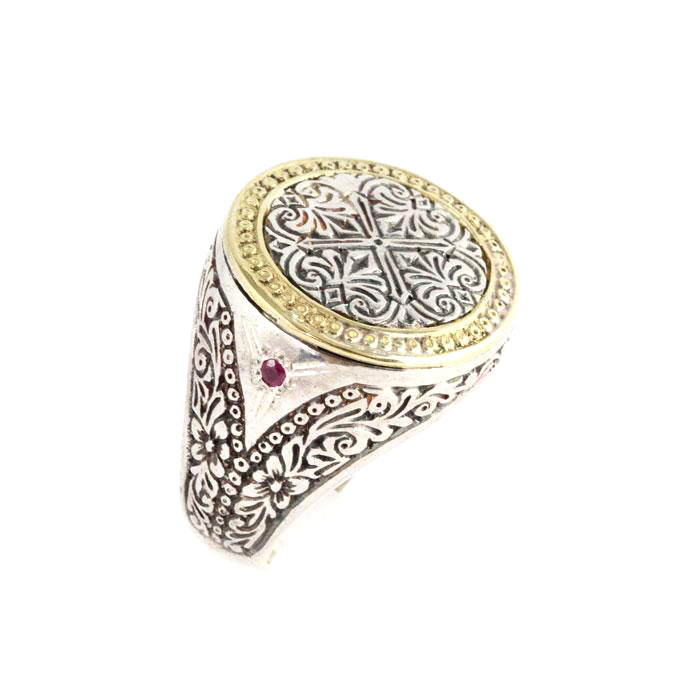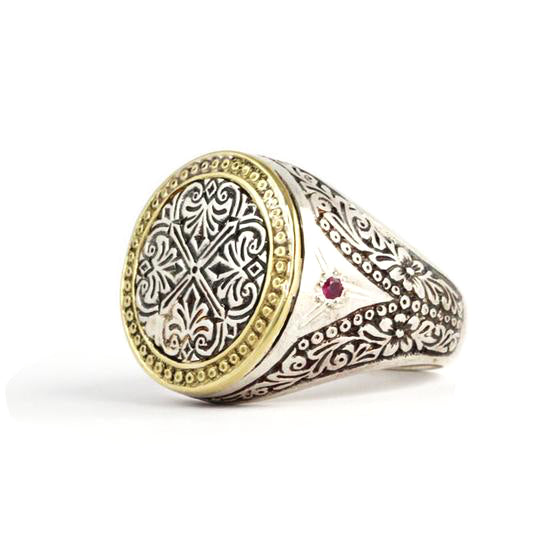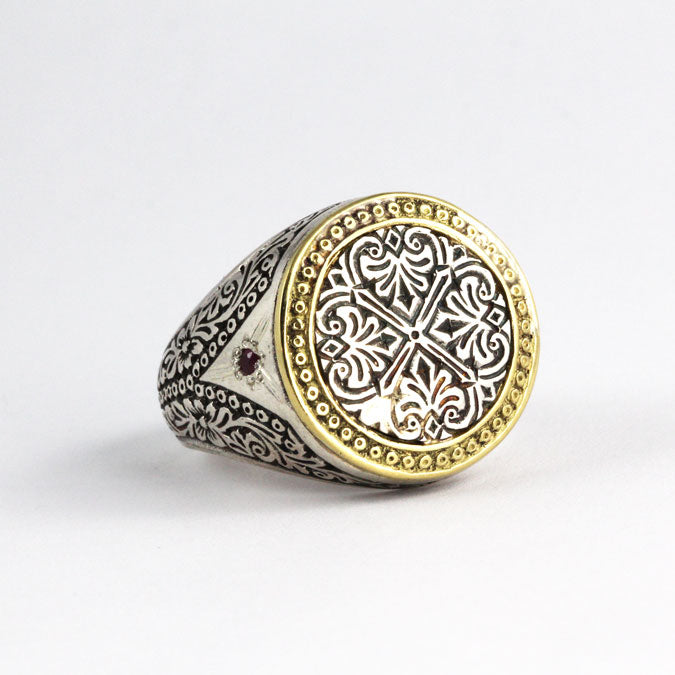 Redemption of Adonis Silver & Gold Ring
The legend says that Aphrodite cried one tear for each drop of blood her beloved Adonis had shed upon his fall, and that from each drop sprang a thorny bush of magnificent flowers.  The motifs of floral scrolls, two Ruby droplets join in testimony to strength, adoration and transformation. 
Sterling Silver Ring with solid 18K Gold granulation framing the face of palmettes.  The Anthemion design is carved to also enclose a central shape of a Cross.  Along the sides of the shank, one faceted Ruby of each side and further floral motif.
Diameter: 0.75"
Weight of Size 9.5:  17.9 g

For other ring sizes, please inquire.