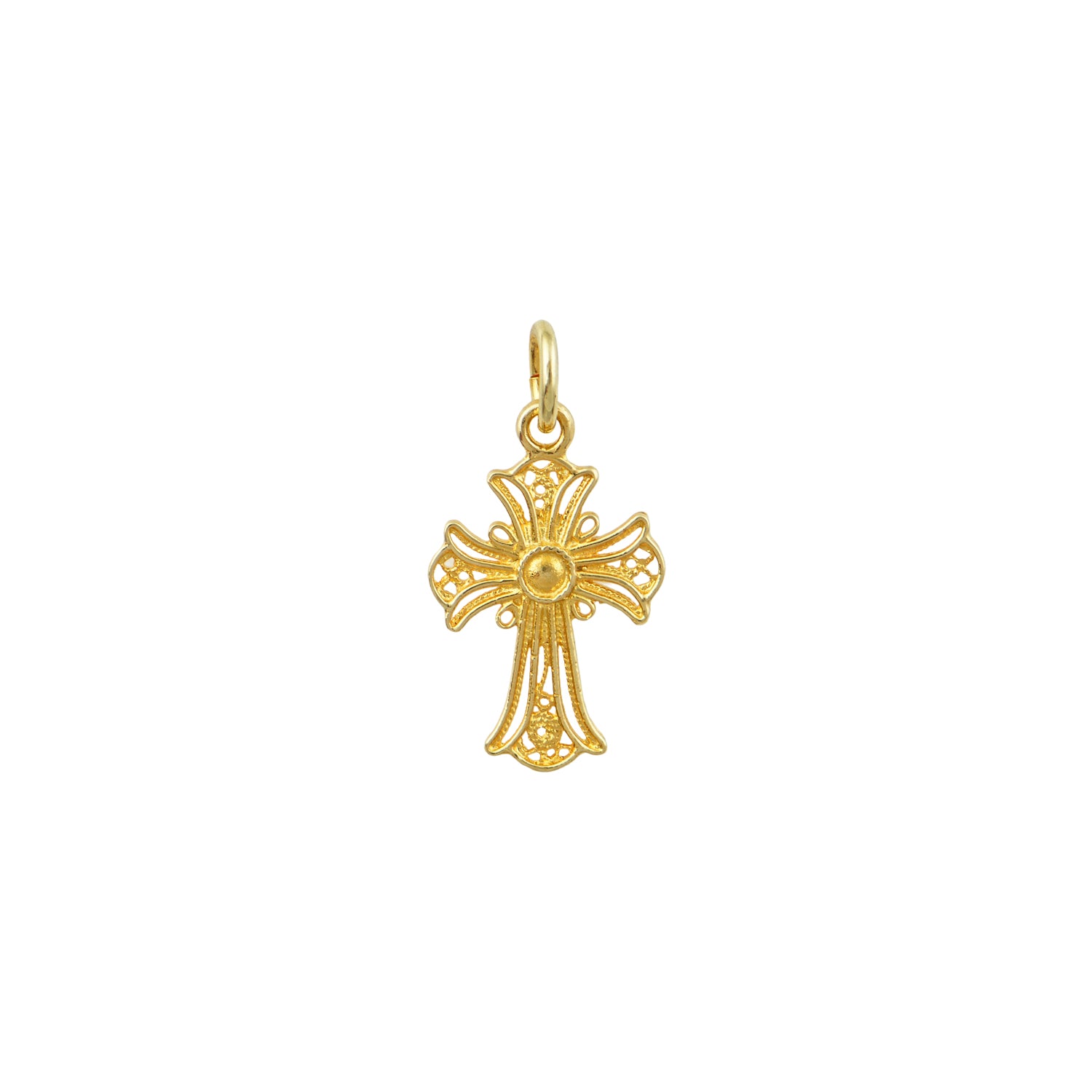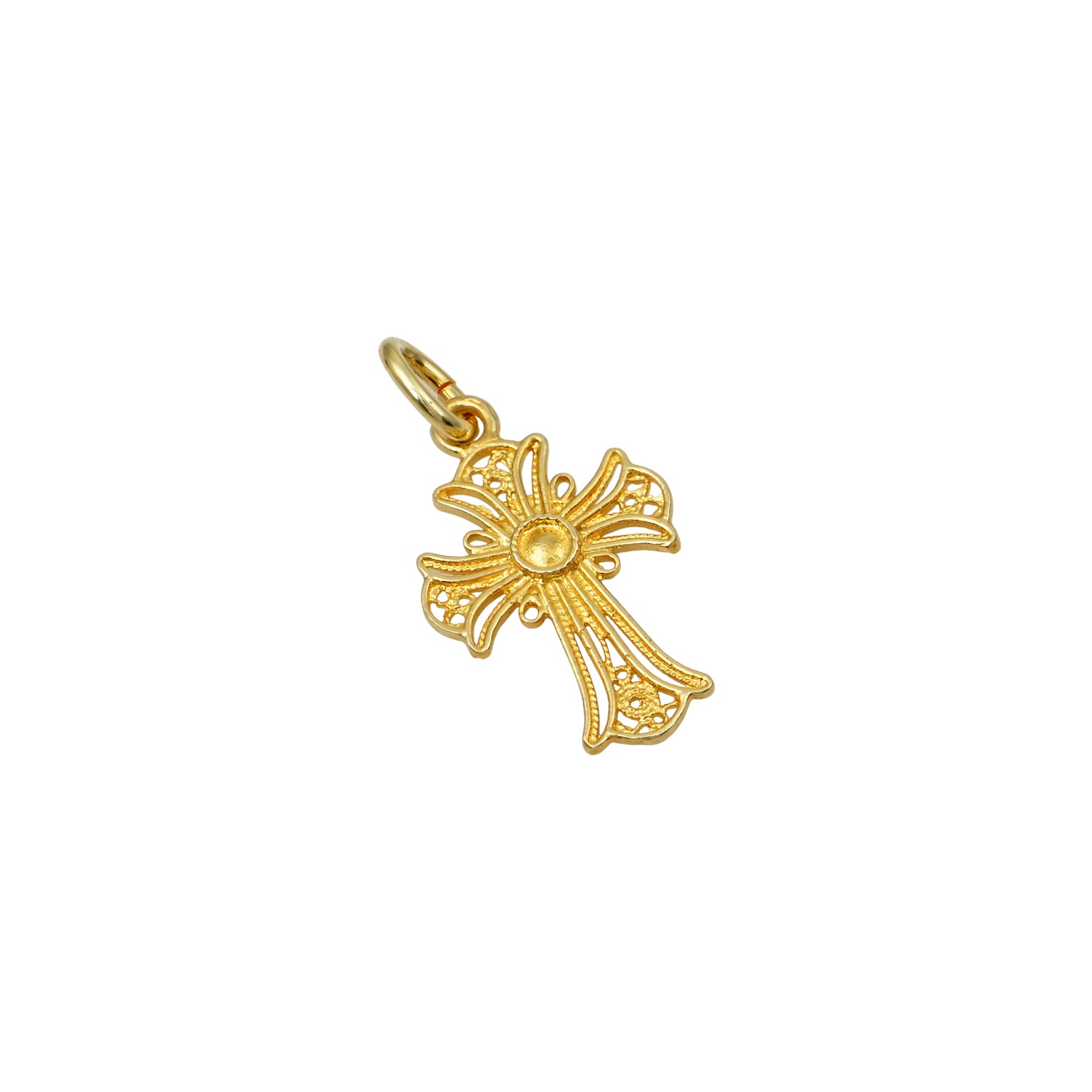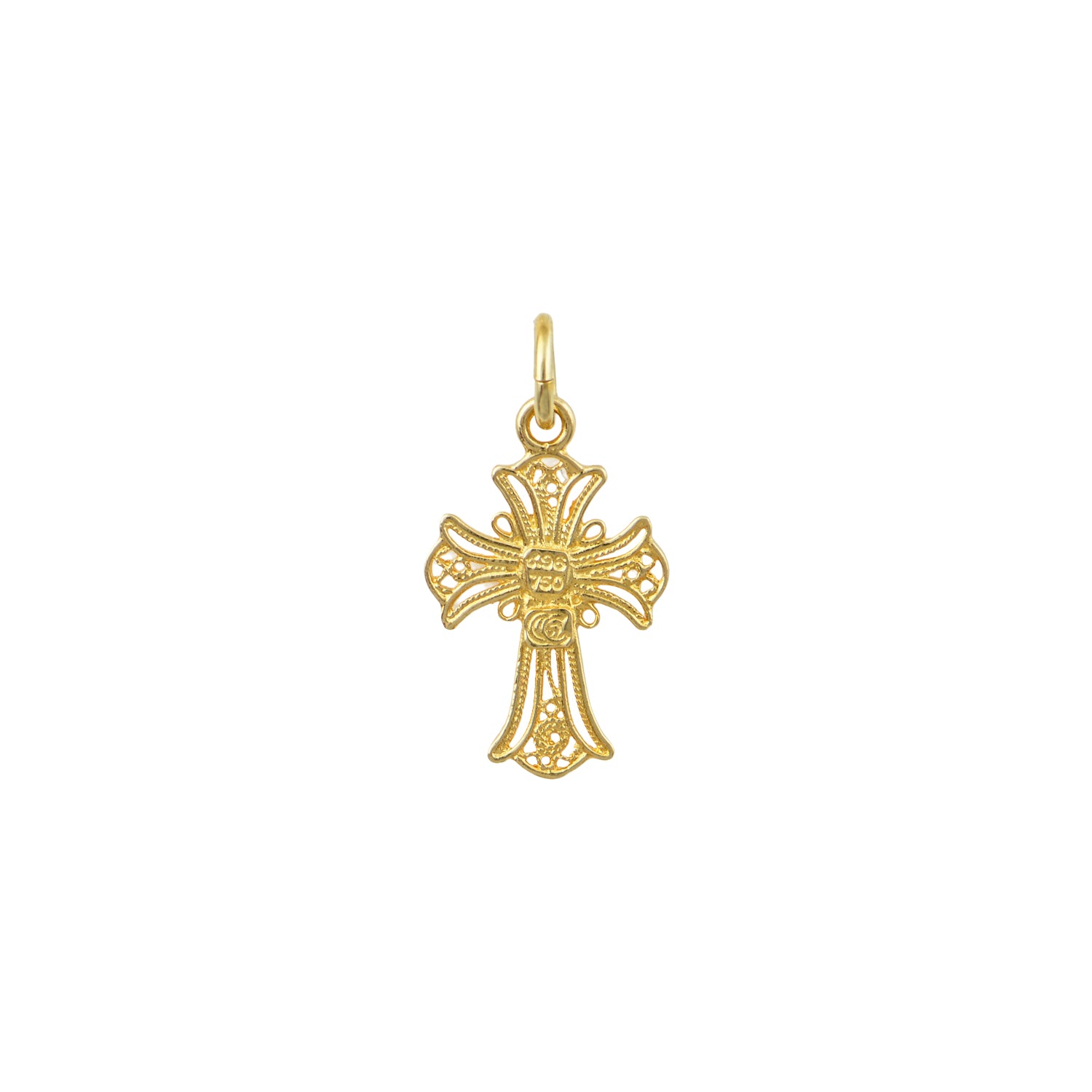 Prokopia Greek Orthodox Gold Cross
Small and dainty 18K yellow gold filigree (wirework) baptism cross with a solid gold sphere in the center.
This is a Greek Orthodox cross because the trefoil endings at each cross ending symbolize the Holy Trinity. 
The four "tears" surrounding the center symbolize the Four Evangelists.
Matching Gold Chains sold separately.