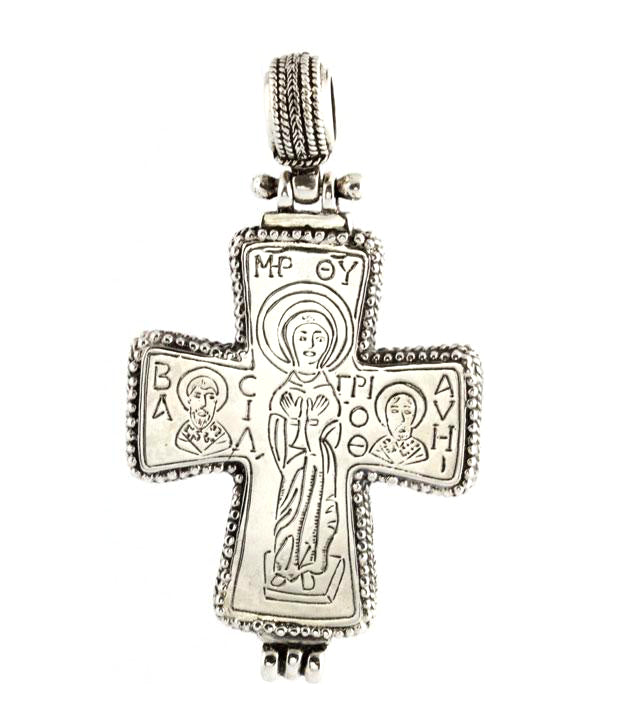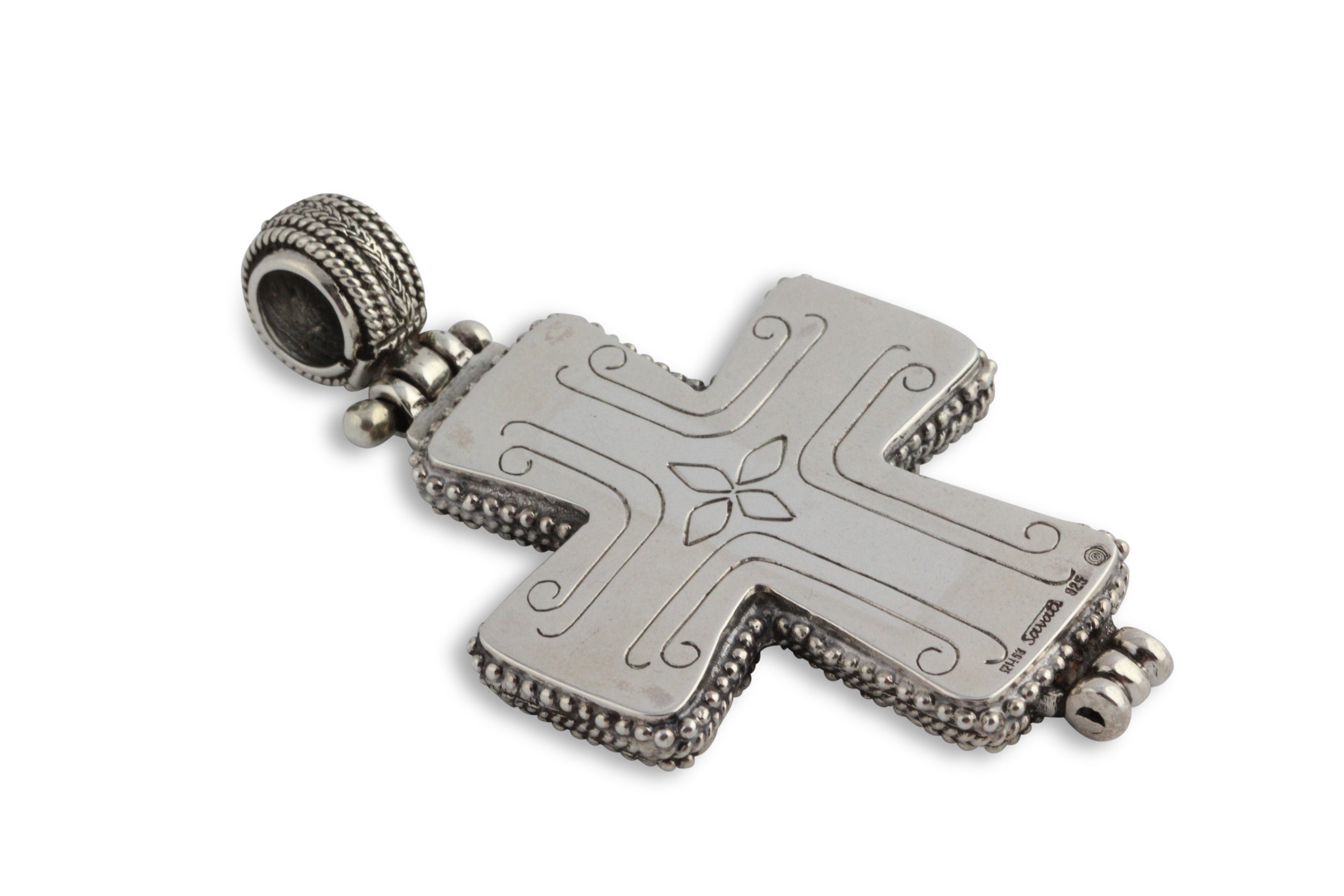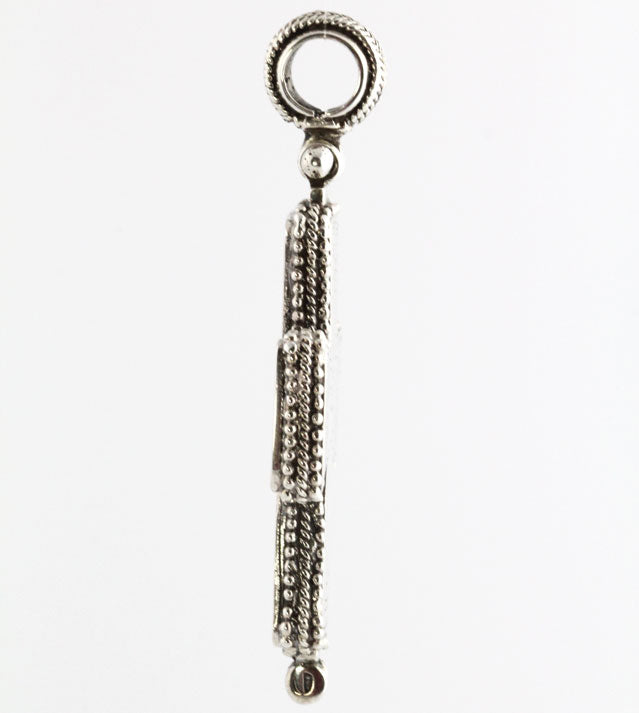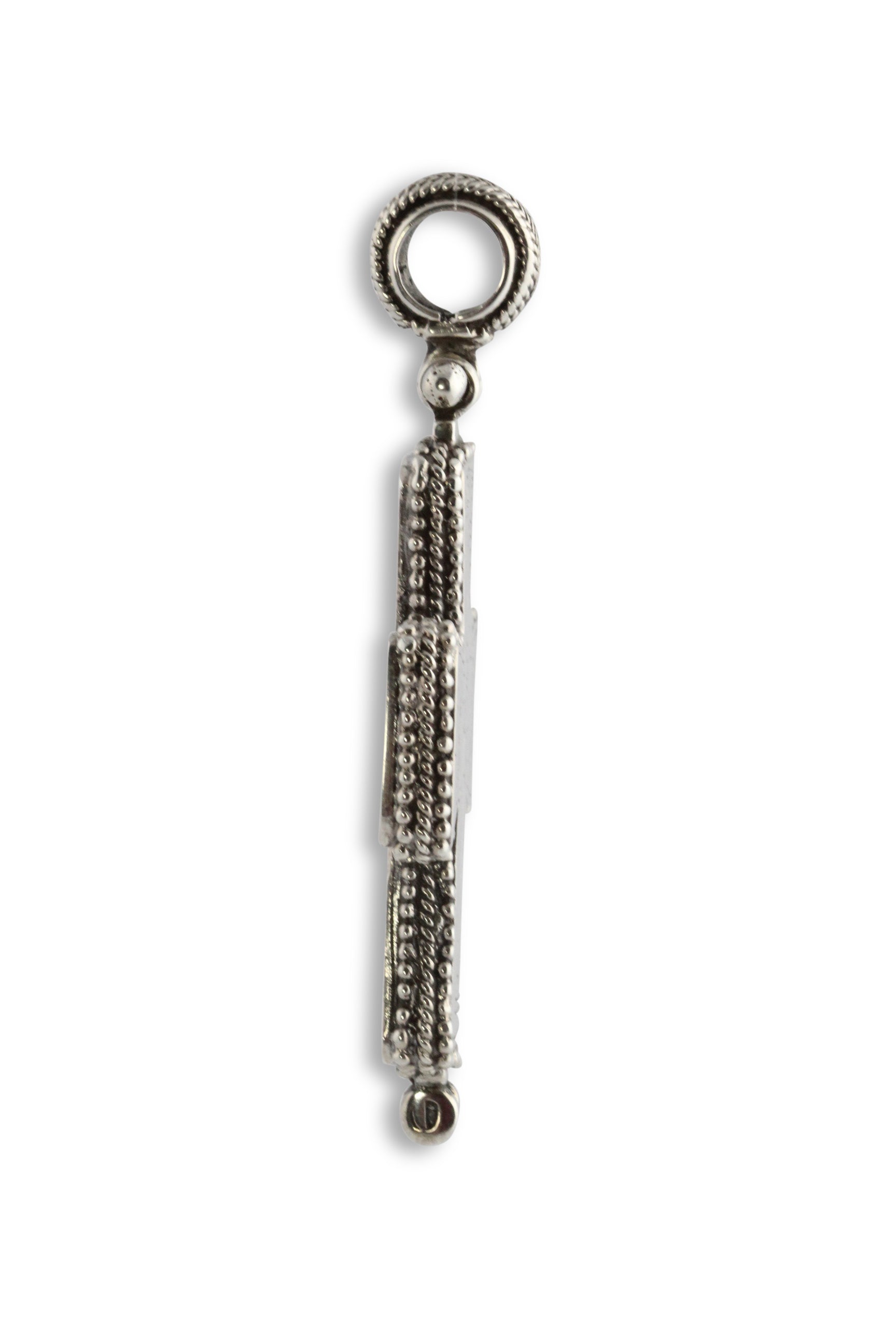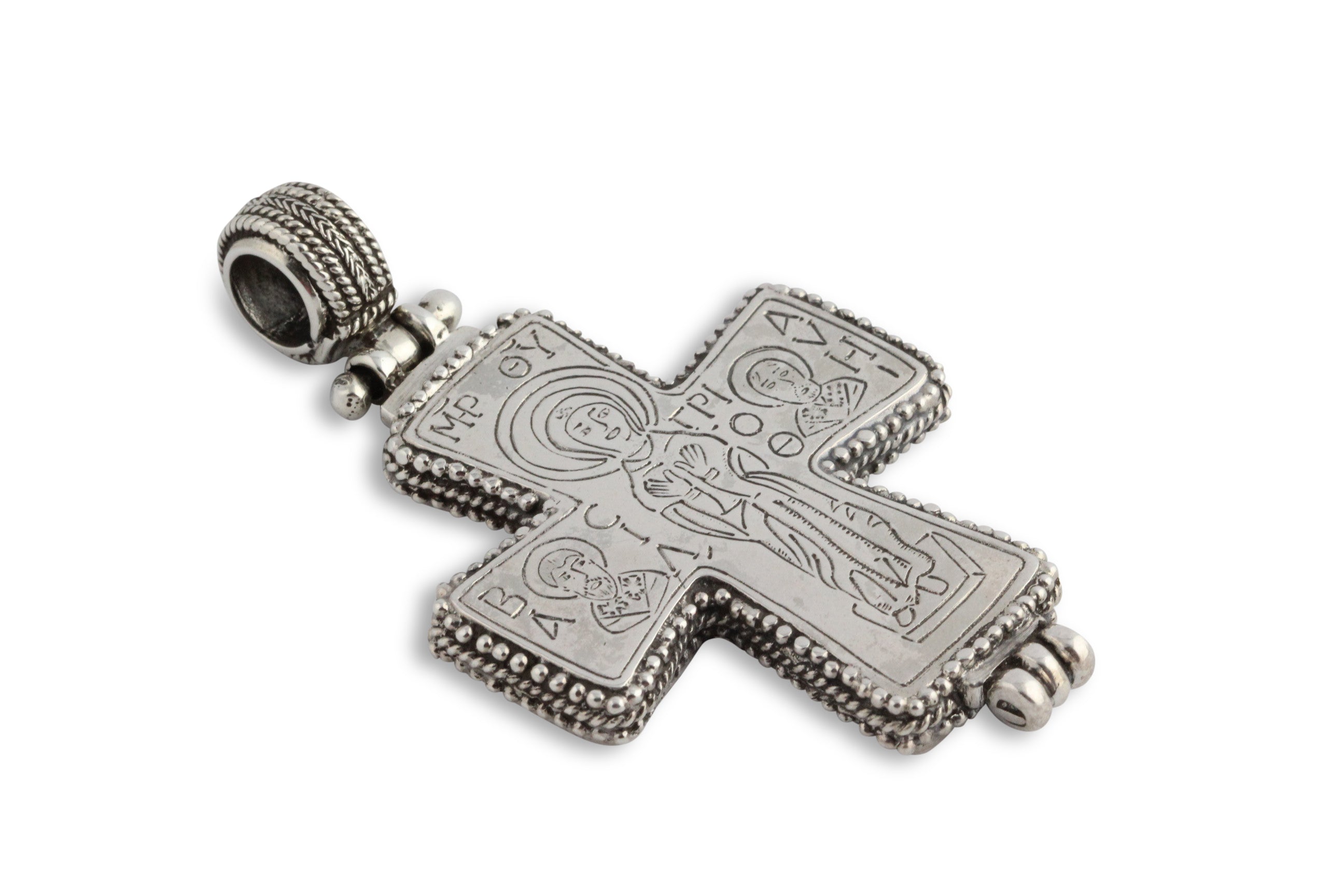 Panaghia Triple Blessing Silver Orthodox Cross
A noble piece that speaks through its ancient design.  Sterling Silver Byzantine cross depicting the All Holy Mother of God (in Greek: Παναγια,  Panaghia/Panagia/Panayia).  The Greek inscription at the top " ΜΡ ΘΥ" is short for Μητηρ Θεου, Mother of God. 
To the right of the Panaghia stands Saint Basil (Bishop, Confessor and Doctor of the Church) and to her left, Saint Gregory (Patron Saint of musicians, singers, students, and teachers).  A triple blessing, adorned with unique, lateral granulation and ornate bale.
This reliquary cross version opens at a hinged clasp under the bale and has a hidden compartment in it.