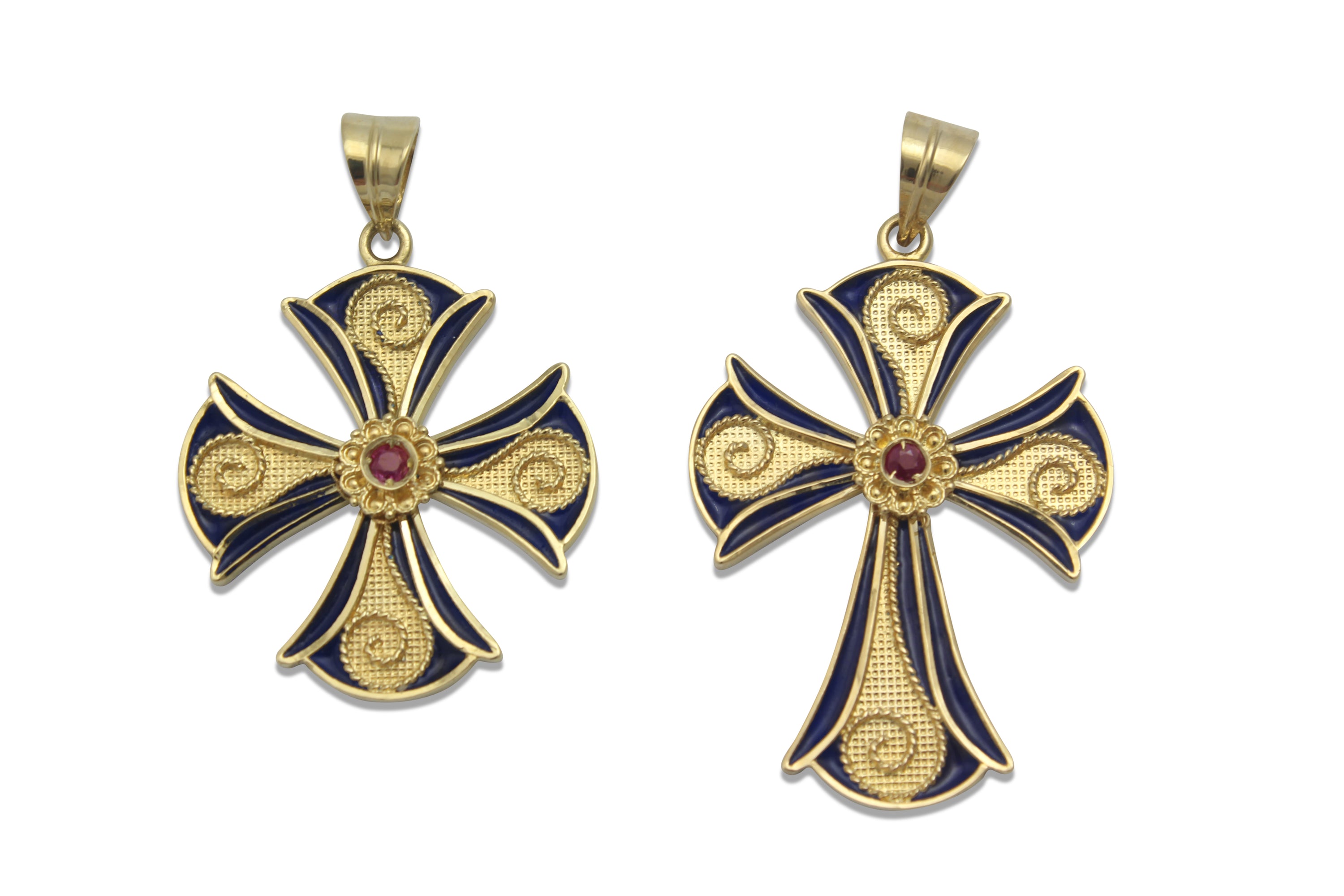 Night Raven Penitence Gold Byzantine Cross
A striking Byzantine Cross in solid 18K yellow Gold with a Ruby in the center and the lily of purity design.  It is accentuated with a dark blue hot enamel around its perimeter.
Named for Psalm 101:7, symbolically portraying Christ bringing the light to dark places, in the raven who often nests in the cracks of crumbling buildings, bringing unexpected life in old wounds.
Shown alongside Night Raven Psalm cross (last photo), both showcasing light over darkness.
Gold chains sold separately.
Small: 3.8 g
Large: 8.2 g