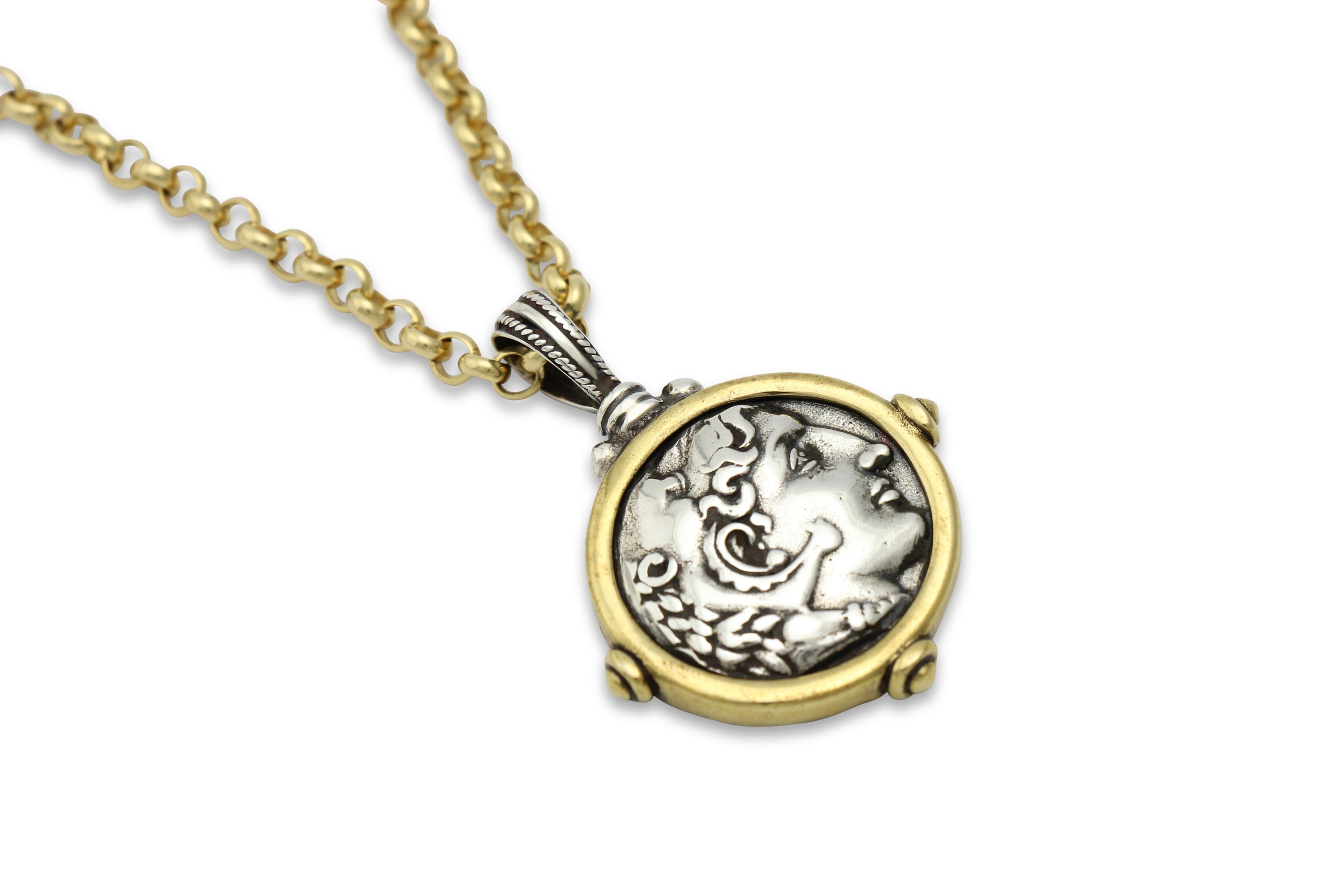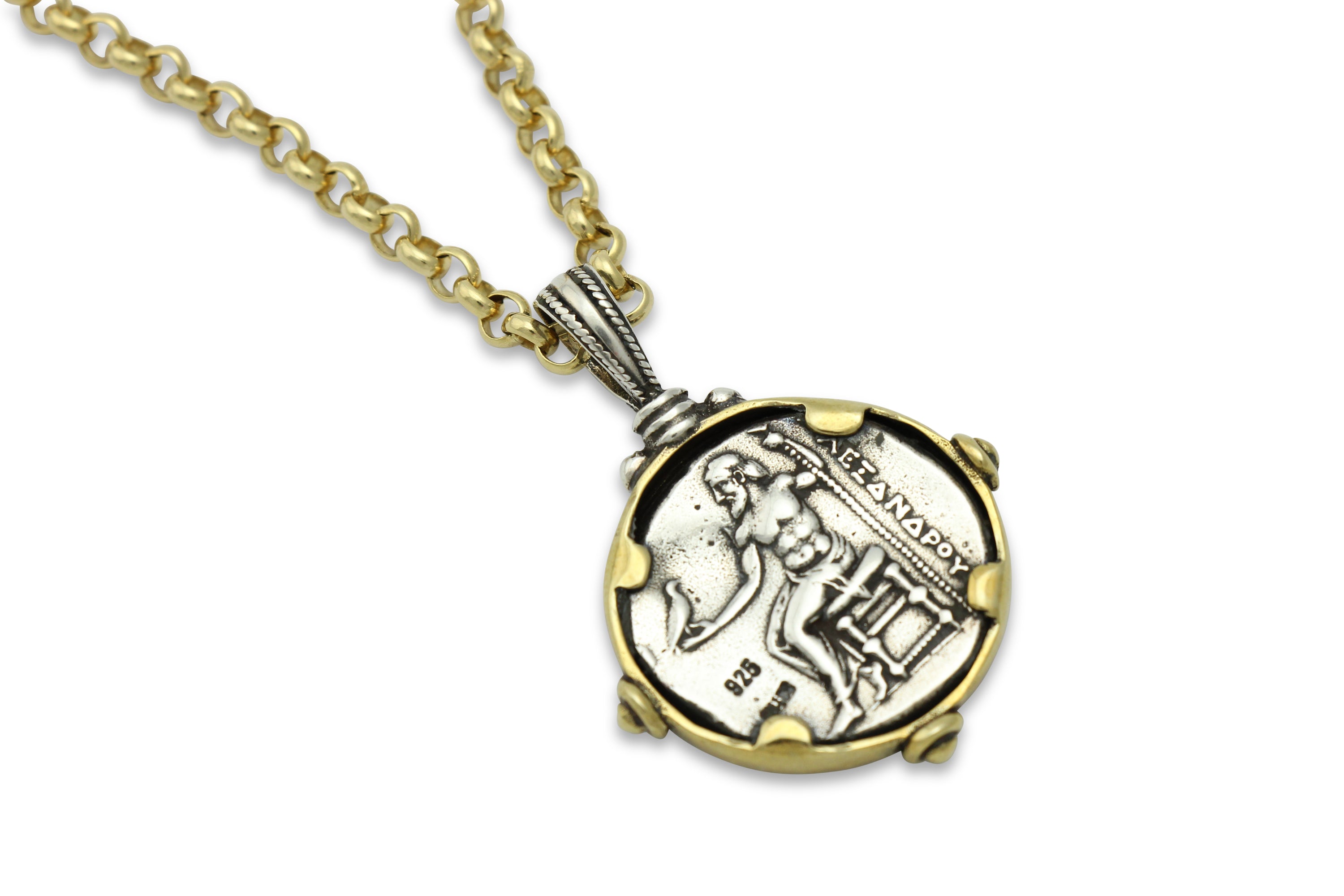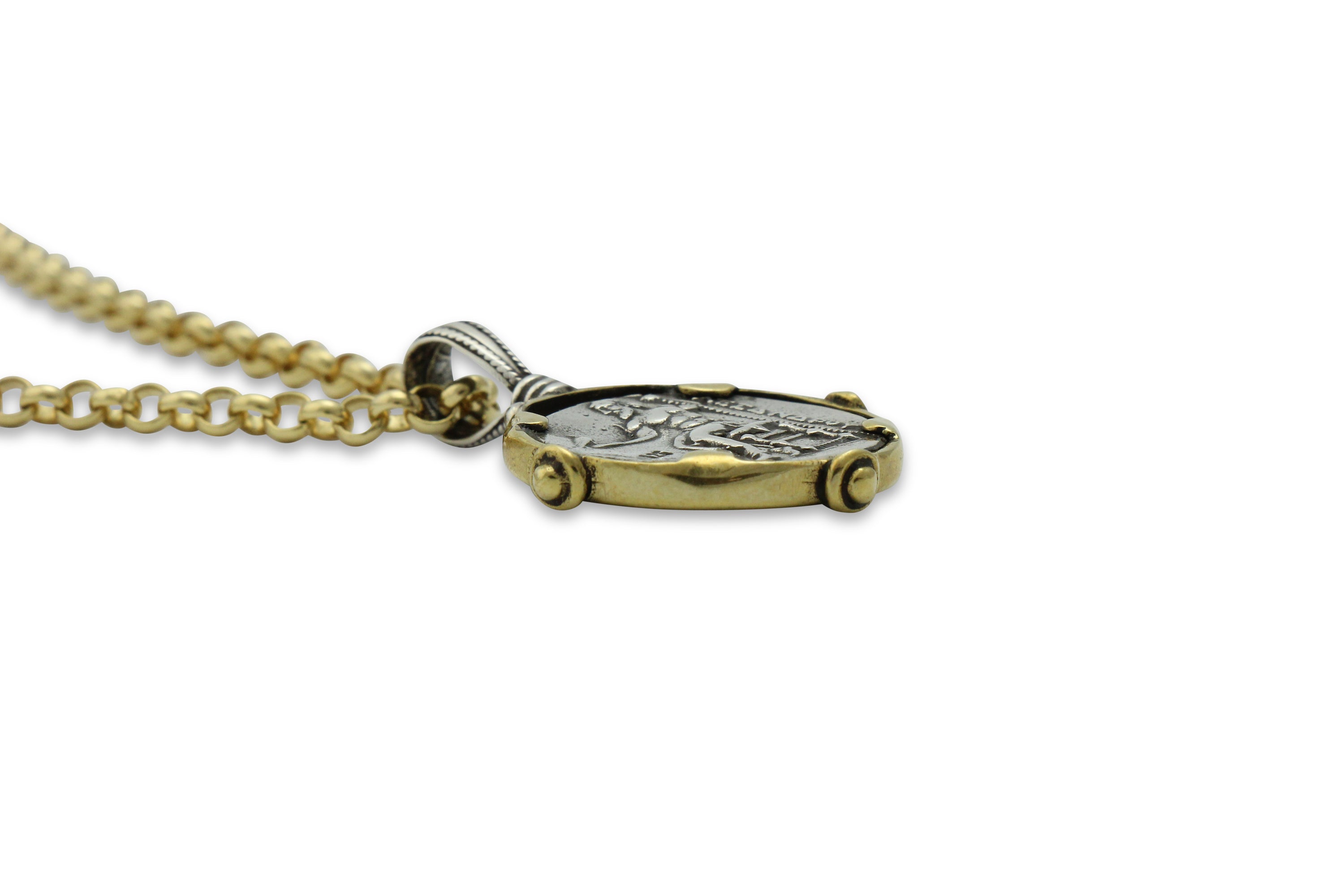 O Yios Mou - My Son Silver Pendant
The father and the son sit atop two faces of the same coin, one to govern and protect and one to grow and strive in his feats of courage.  
Solid Sterling Silver Coin in a Bronze sleeve Pendant accented with Sterling Silver granules and bail.  The coin depicts young Herakles (Hercules) in lion skin headdress and reverse Zeus enthroned holding eagle and resting on scepter.  It is a museum reproduction of a silver "Alexander tetradrachm" circa 315-294 BC.  This coin circulated from Sicily to India and from the Carpathian mountains to the Nile from the last quarter of 4th c. BC all the way to 60 BC.