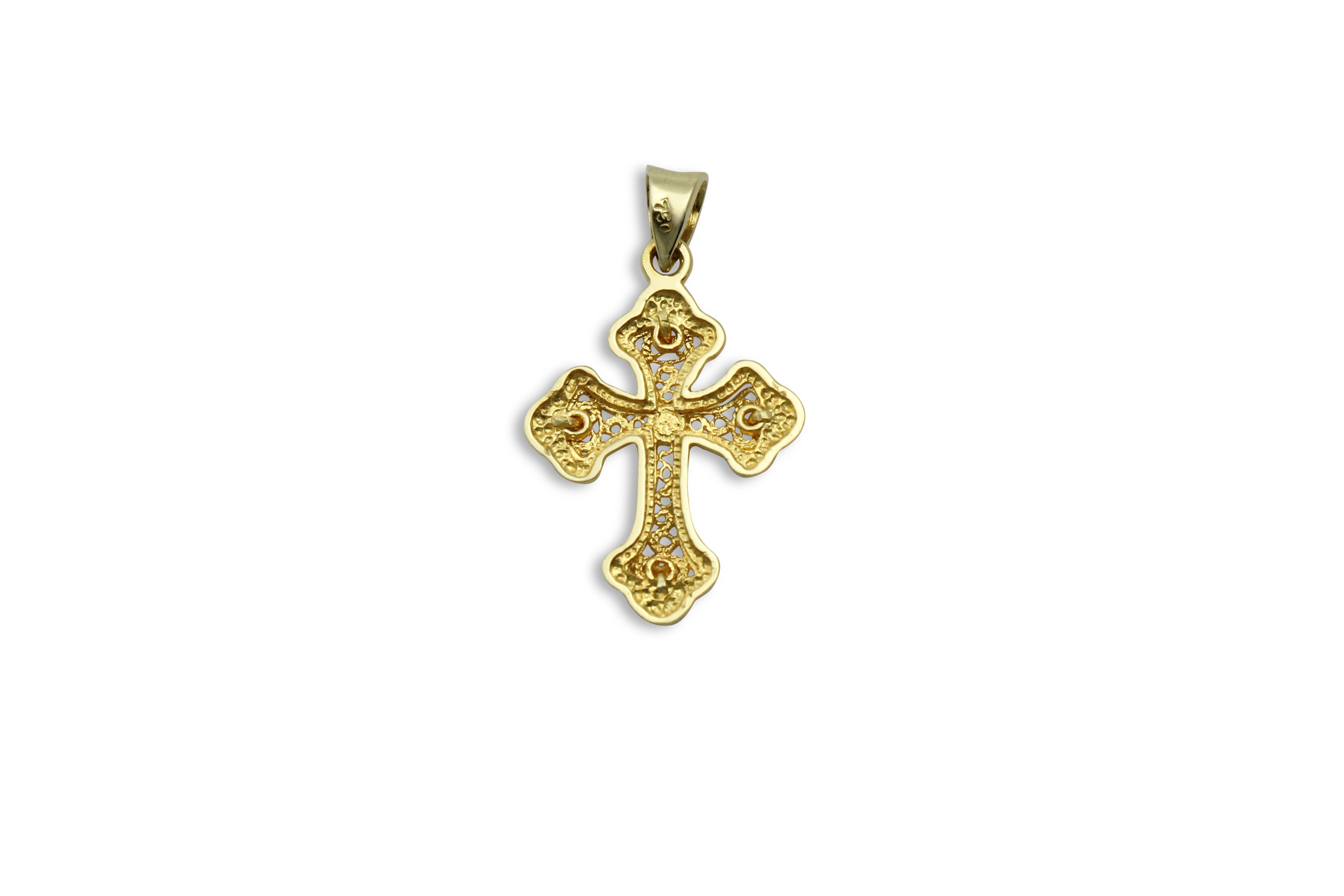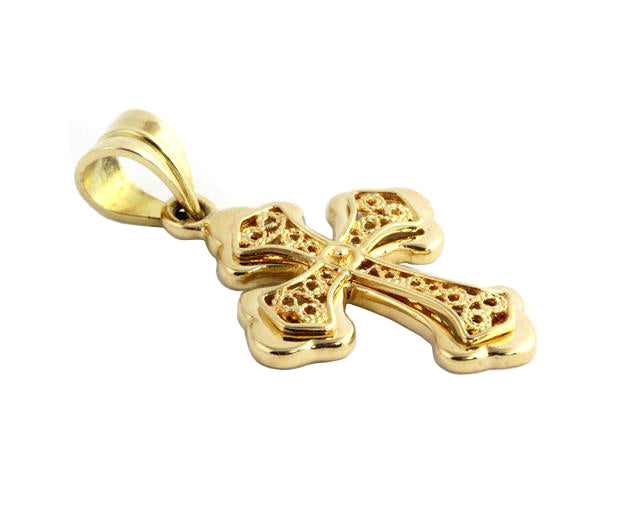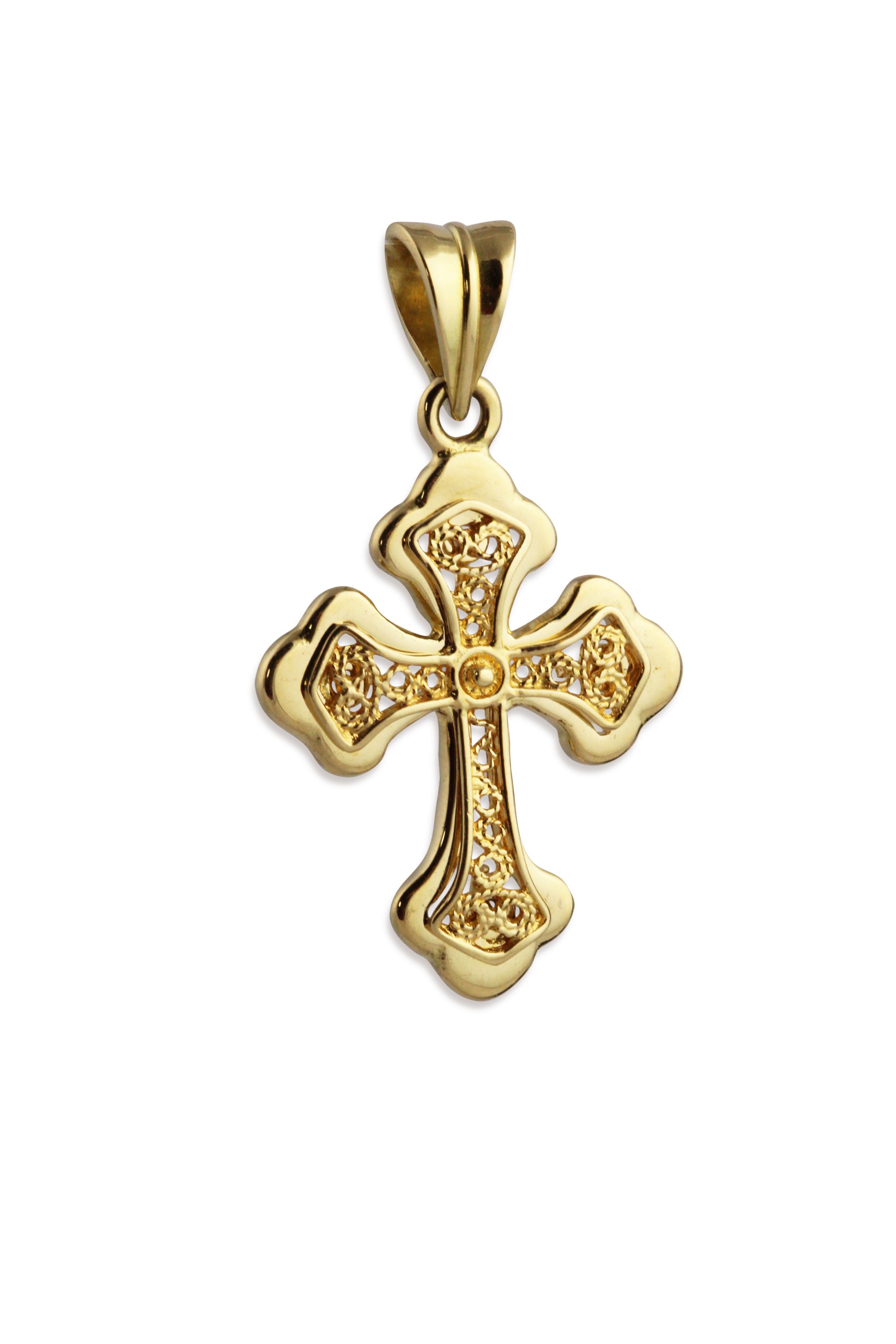 My Beloved Greek Orthodox Gold Cross
Blooming from a lattice of finely coiled gold rope, intricacies with a shadowy depth, on this particularly dimensional double-tiered elegant design.  A stunning solid 18K yellow Gold filigree lattice Orthodox Cross.
Smooth and becoming silhouette encases a dance of movement, a canticle of love.
This is a Greek Orthodox cross because the the three raised (or extended) granulations at each ending signify the Holy Trinity.