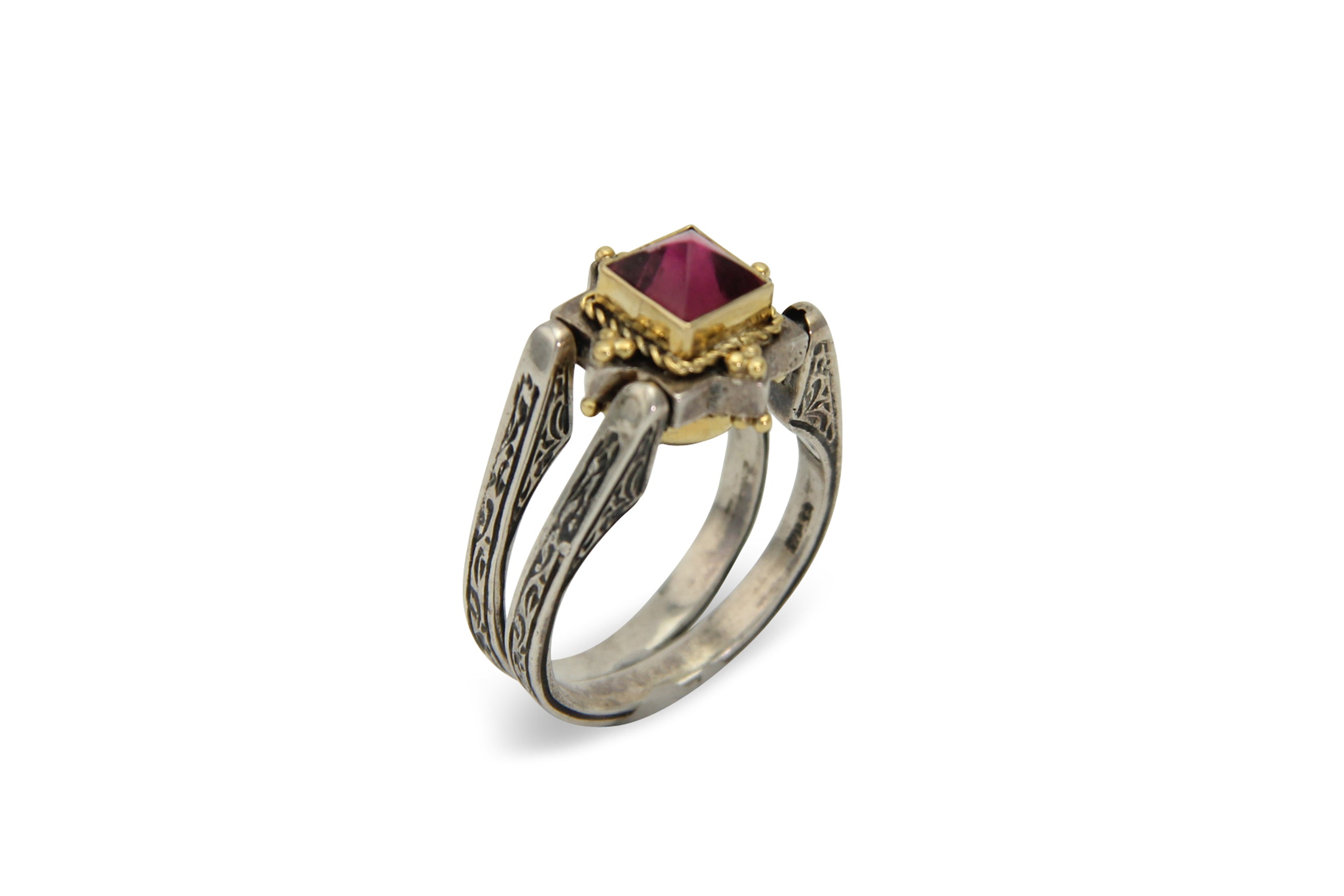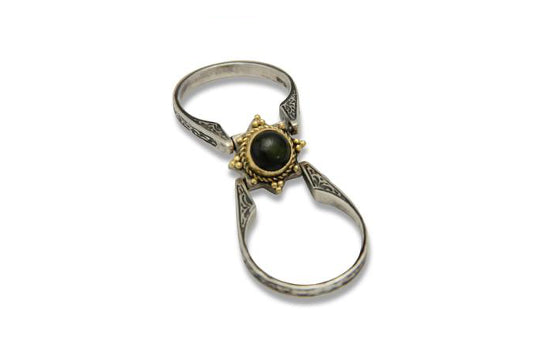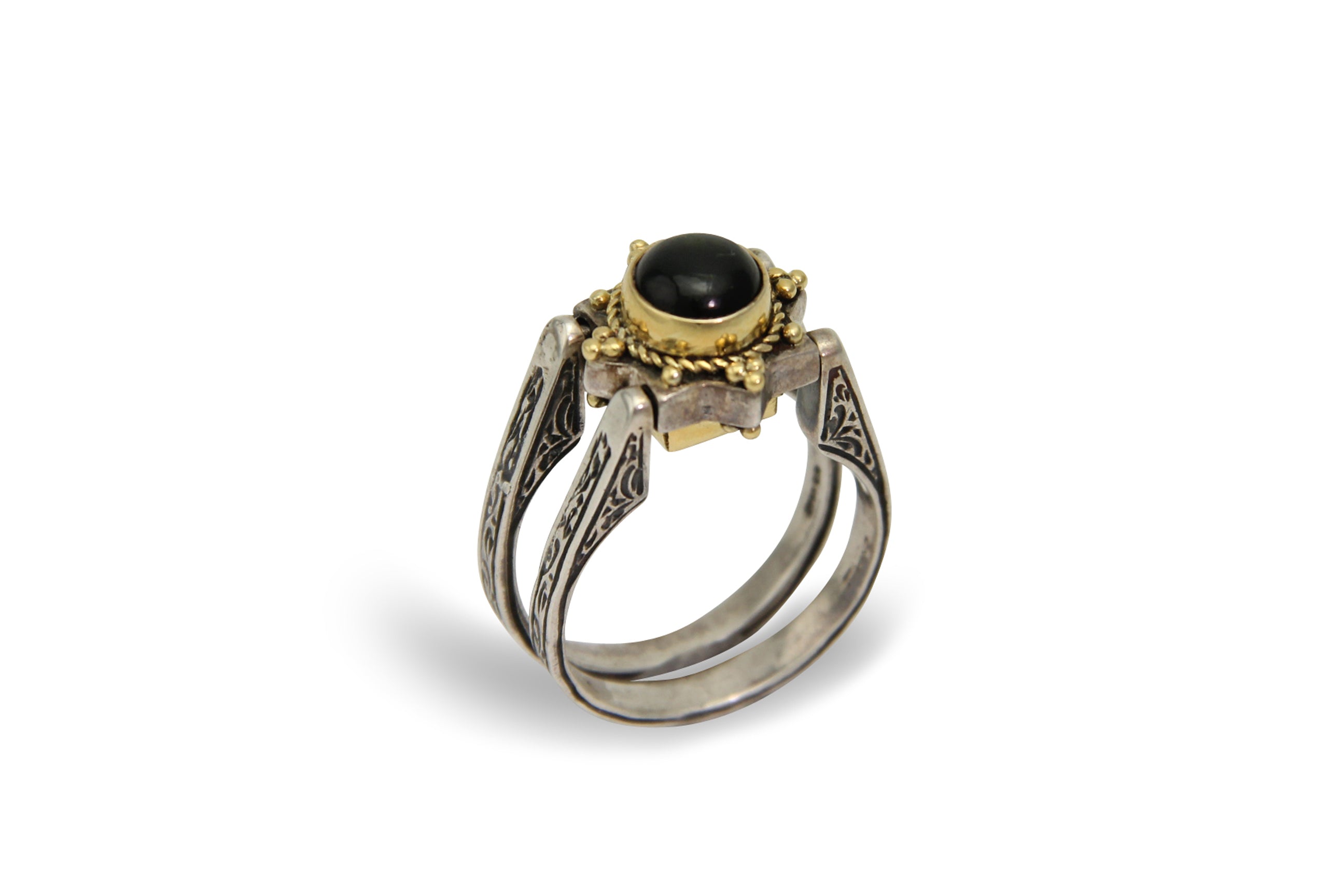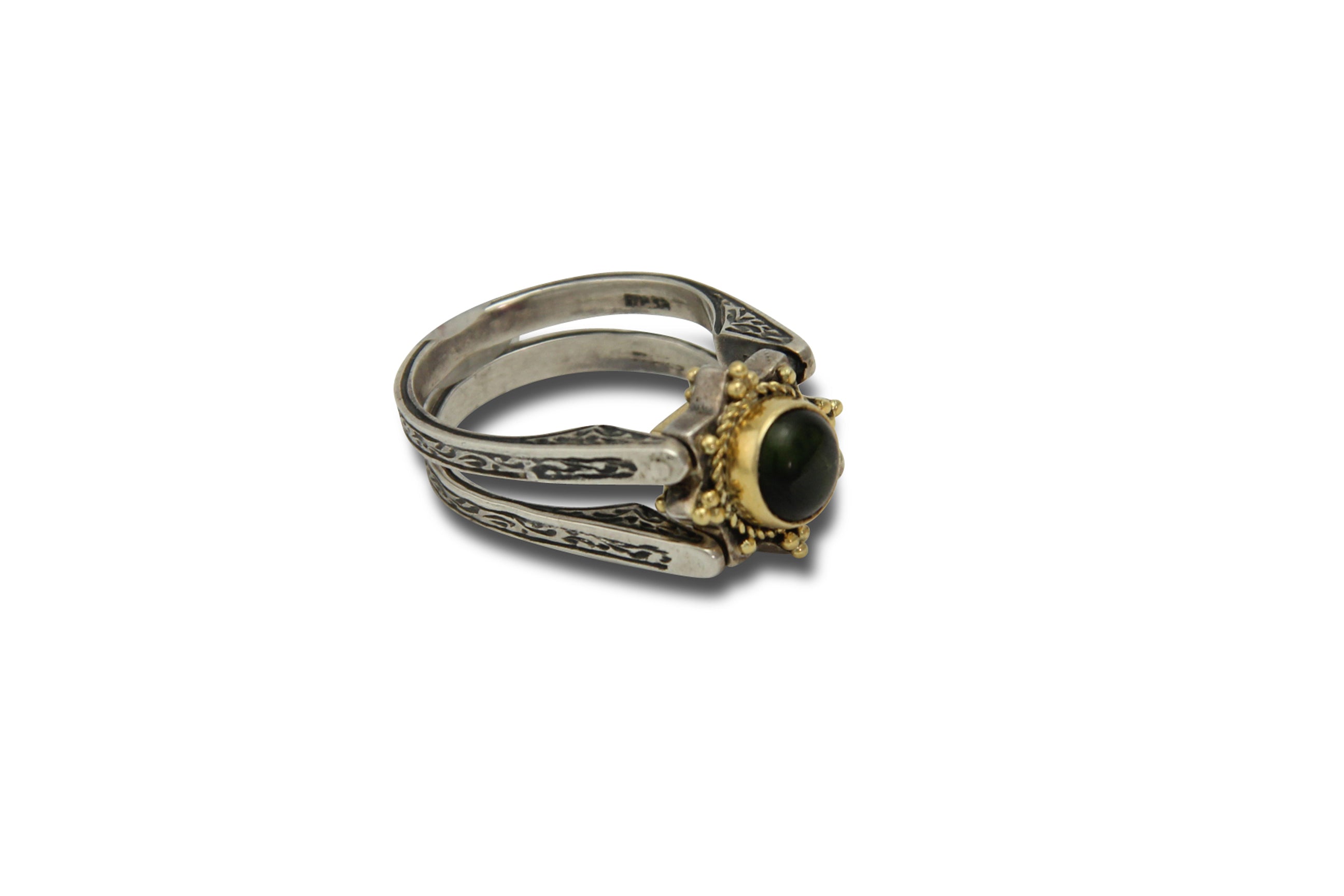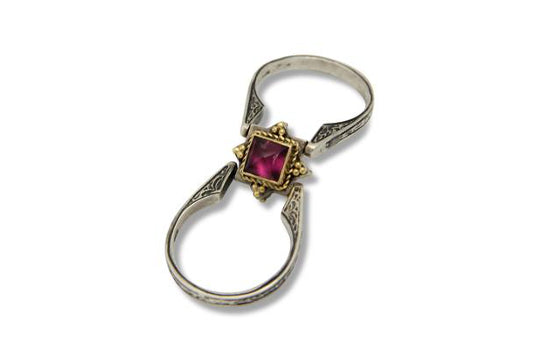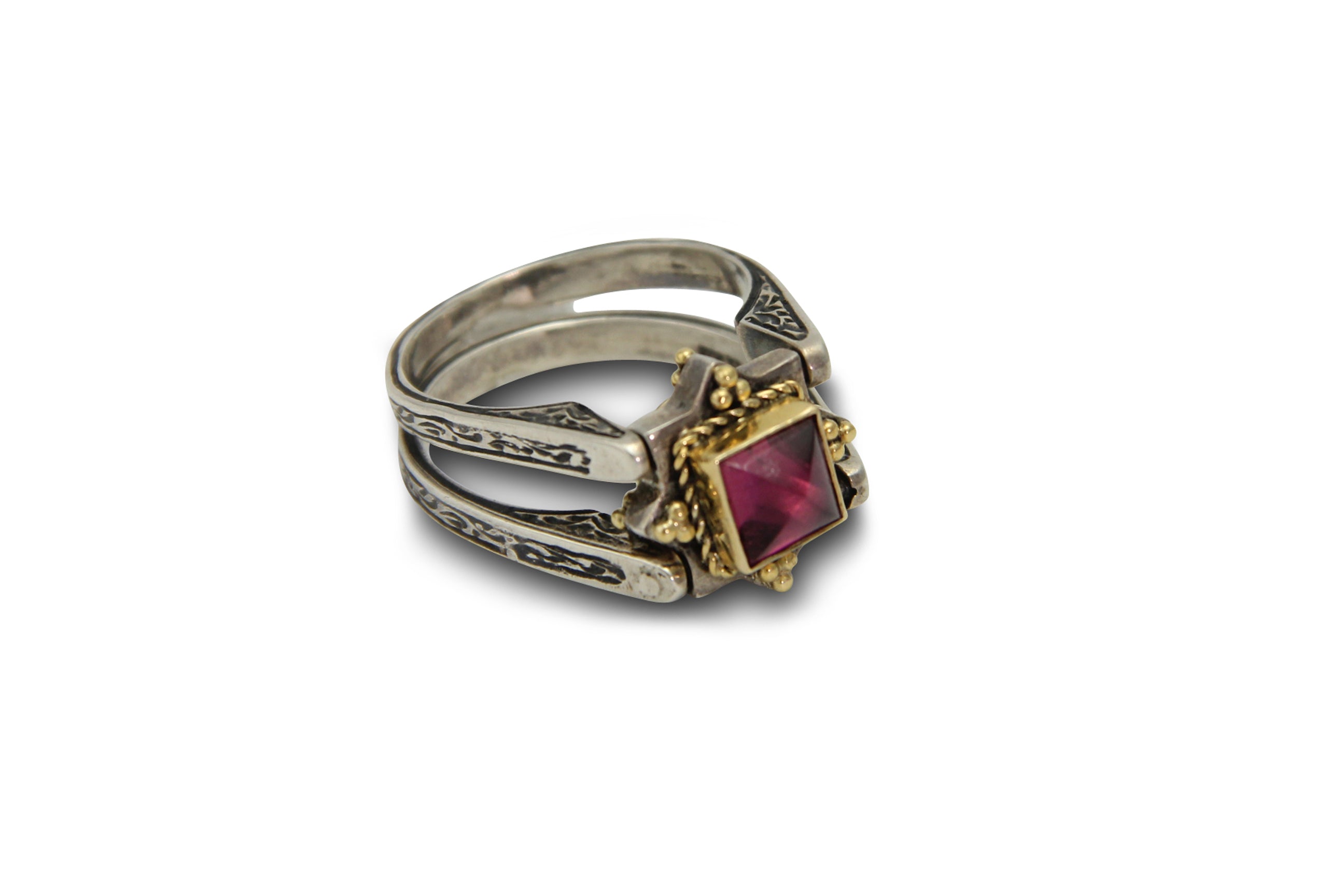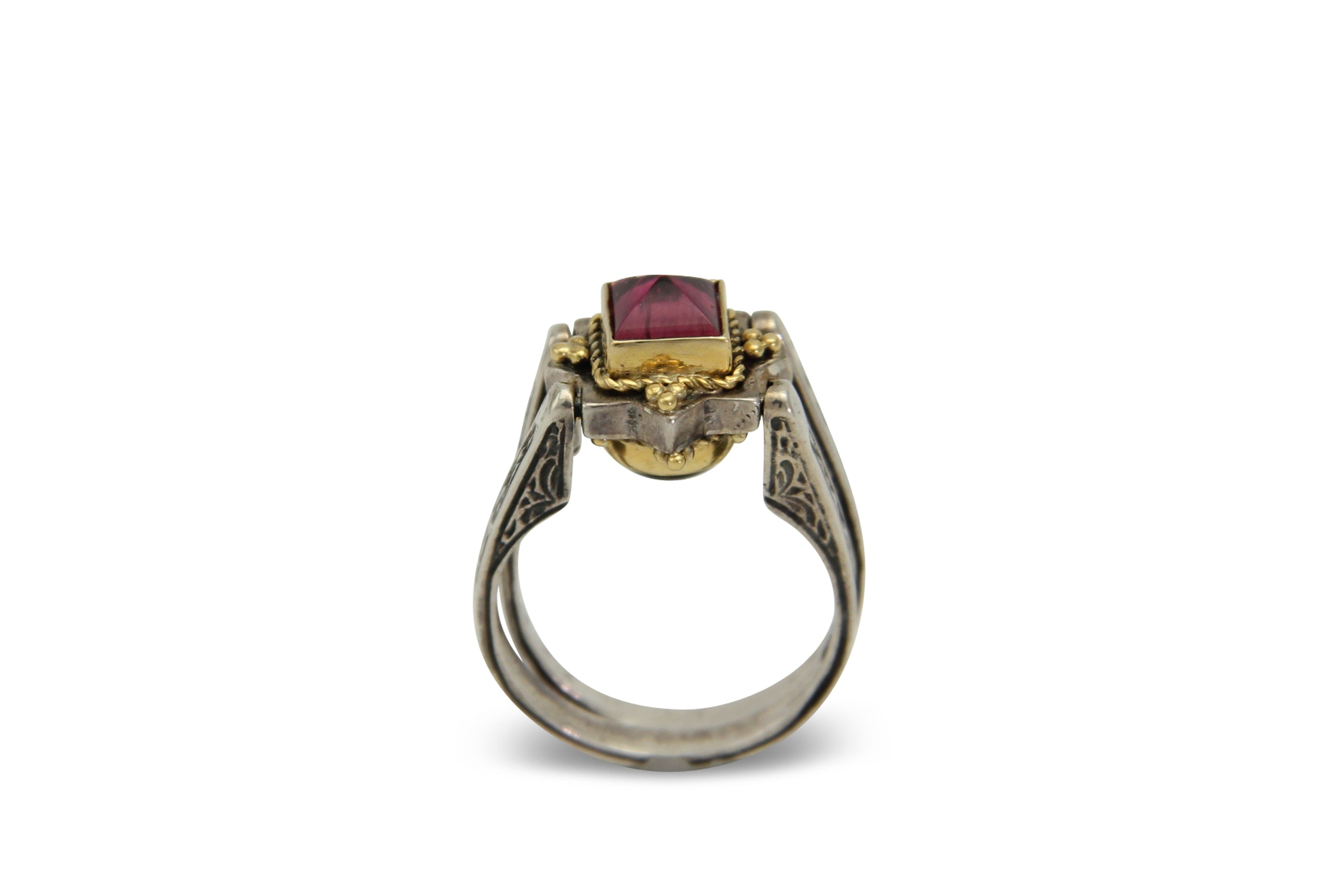 Mistress Corinth Silver & Gold Ring
A beautiful Byzantine style ring with two faces, named after the "city of two ports", Corinth, where key stops on ancient trade routes made for exchanges of treasures such as this one. 
A uniquely designed flip ring of sterling silver with 22K Gold can be flipped  and worn on both sides.  Depending on the occasion or mood, choose to showcase a smoothly rounded green tourmaline cabochon, or display the other side with its deep pink, prism-cut tourmaline.
 For other ring sizes, please inquire.