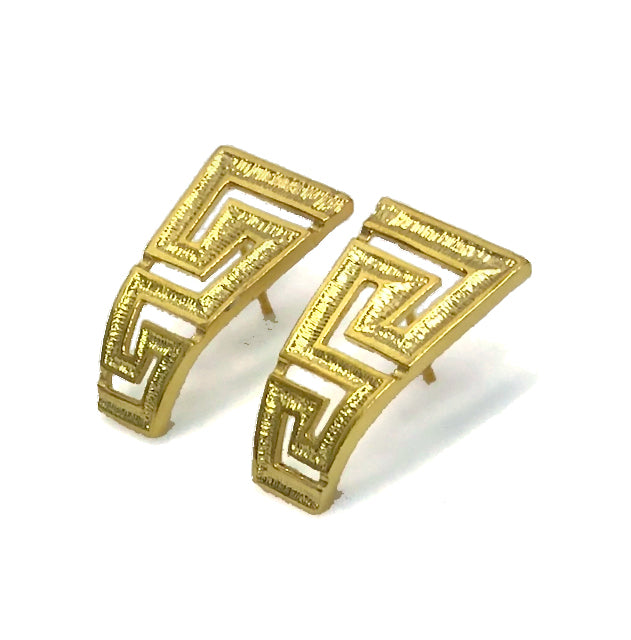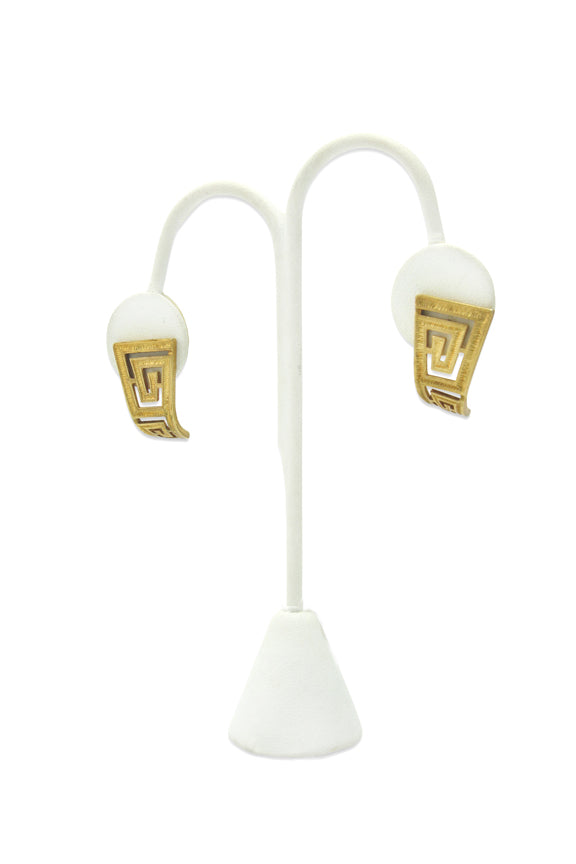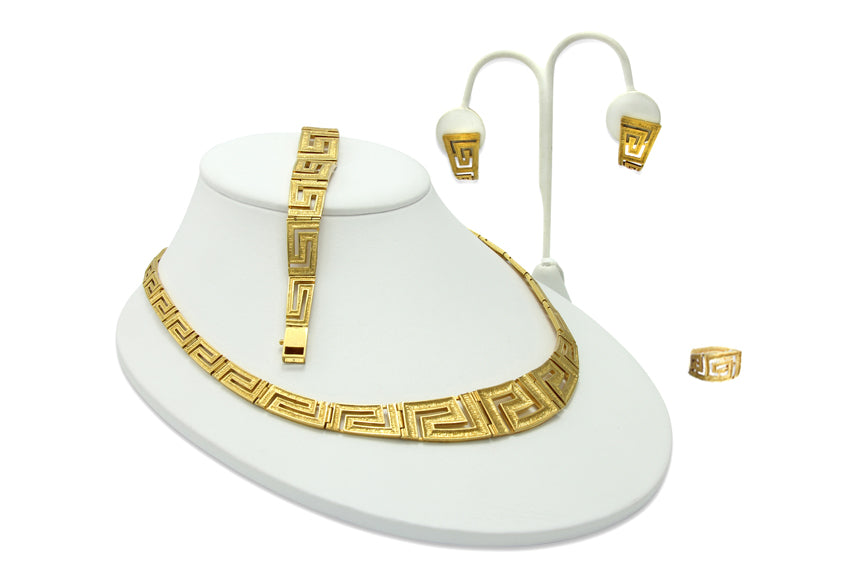 Meander Silver & 18K Gold Earrings
The archaic inspiration of handwork from an epic era of artistic craftsmanship is etched into this precious Golden Labyrinth of solid Sterling Silver plated in 18K gold vermeil. 
A matte, textured surface is outlined by a smooth polished frame, which enhances its artisanal features. Framing the visage, these earrings elegantly reflect the light with their stunning glow and add a touch of timeless intrigue. 
Solid Sterling Silver and 18k yellow Gold plated (vermeil), Greek Key stud Earrings. The shape is tapered and slightly triangular, with a gradual curve inwards at the bottom.  The handcrafted cutout of the famous labyrinthine meander gives the rich design a lacy and delicate appeal despite its presence. 
Graduates from 0.65" width at the top, to 0.33" at the bottom.

Dimensions:  0.92" H  x  0.65" W
Weight:  5.0 g