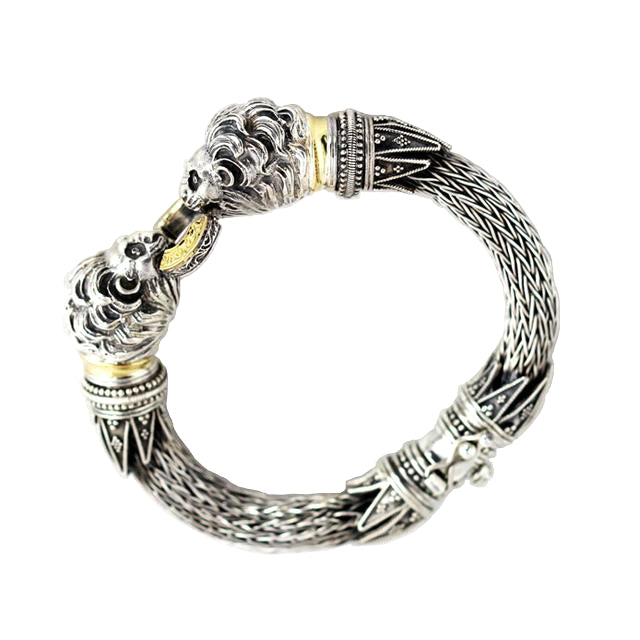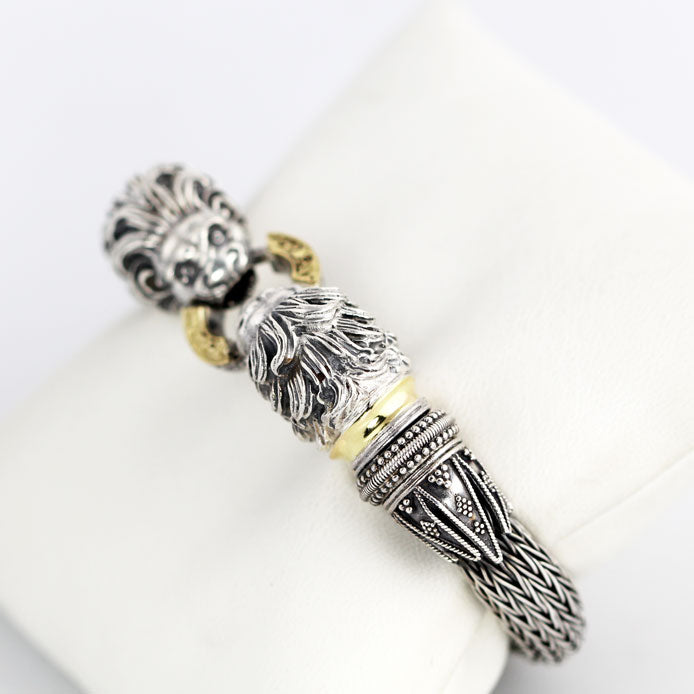 Lions of Mycenae Silver & Gold Bracelet
Sterling silver Ancient Greek Bracelet replica of the Lions of Mycenae with solid 18K yellow Gold accents. The body of the bracelet is hand knit with sterling silver wire and granulation.  This reproduction is one of the discovered pieces from the Treasure of Mycenae. 
This bracelet is also available in solid 18K yellow Gold with ram heads.