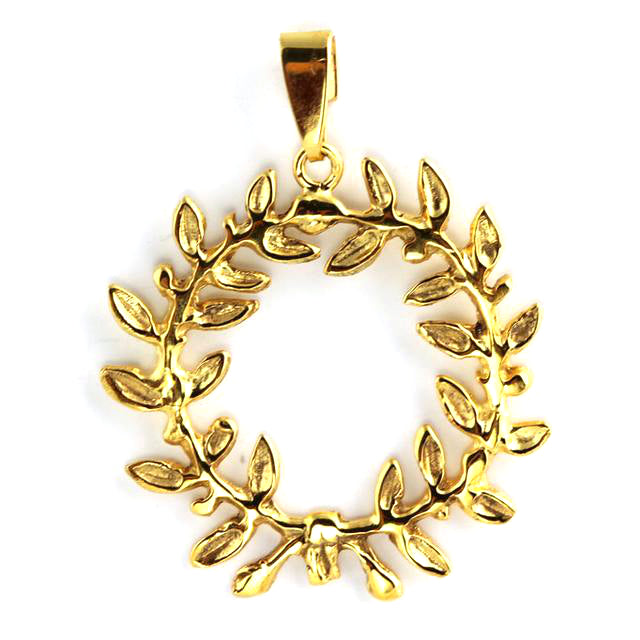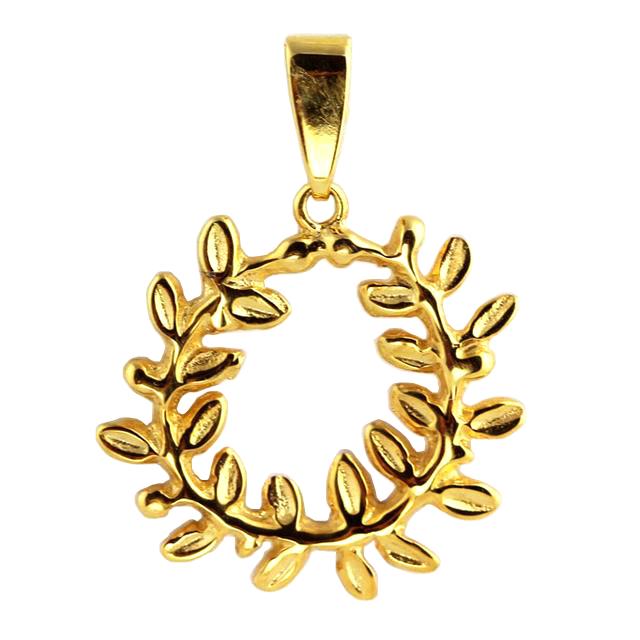 Laurel Wreath Gold Pendant
Three dimensional solid 14K yellow Gold ancient greek Laurel Wreath (Κοτινος [Kotinos] in Ancient Greek) Pendant.
The best athletes in the ancient Olympic Games were crowned with it, usually after the Olympic Games.
The relative sizes of the two pendants can be seen in the third and fourth photos.