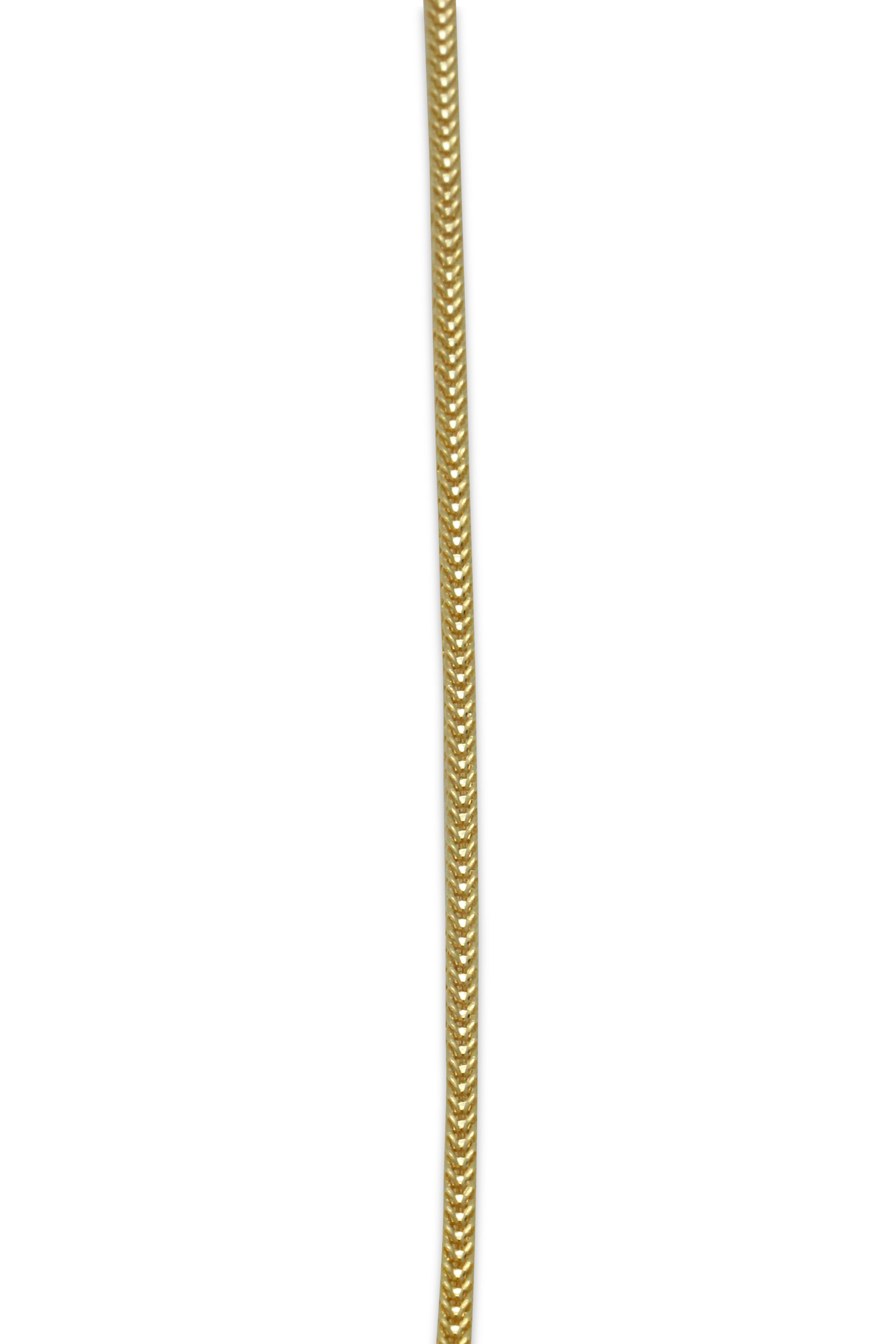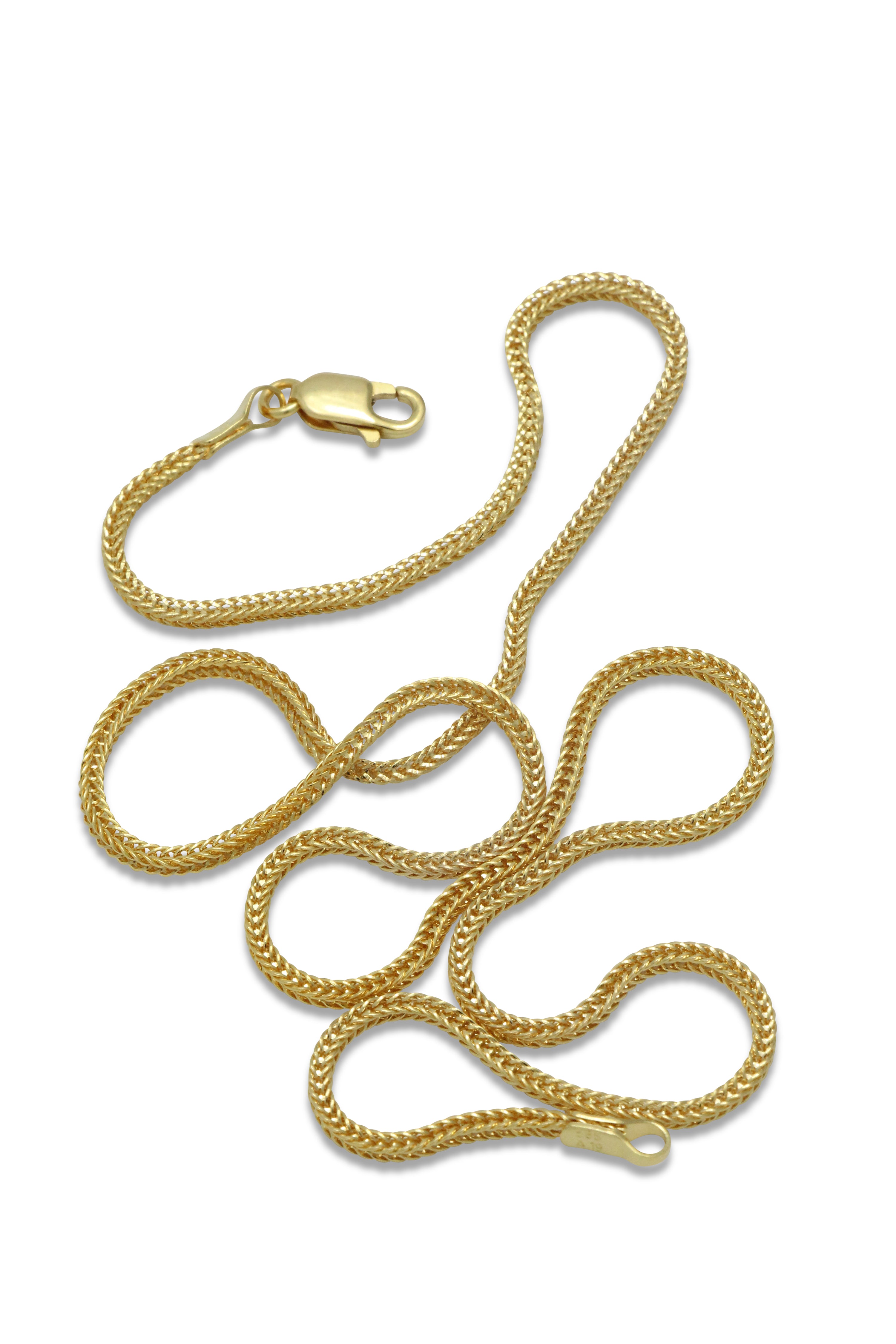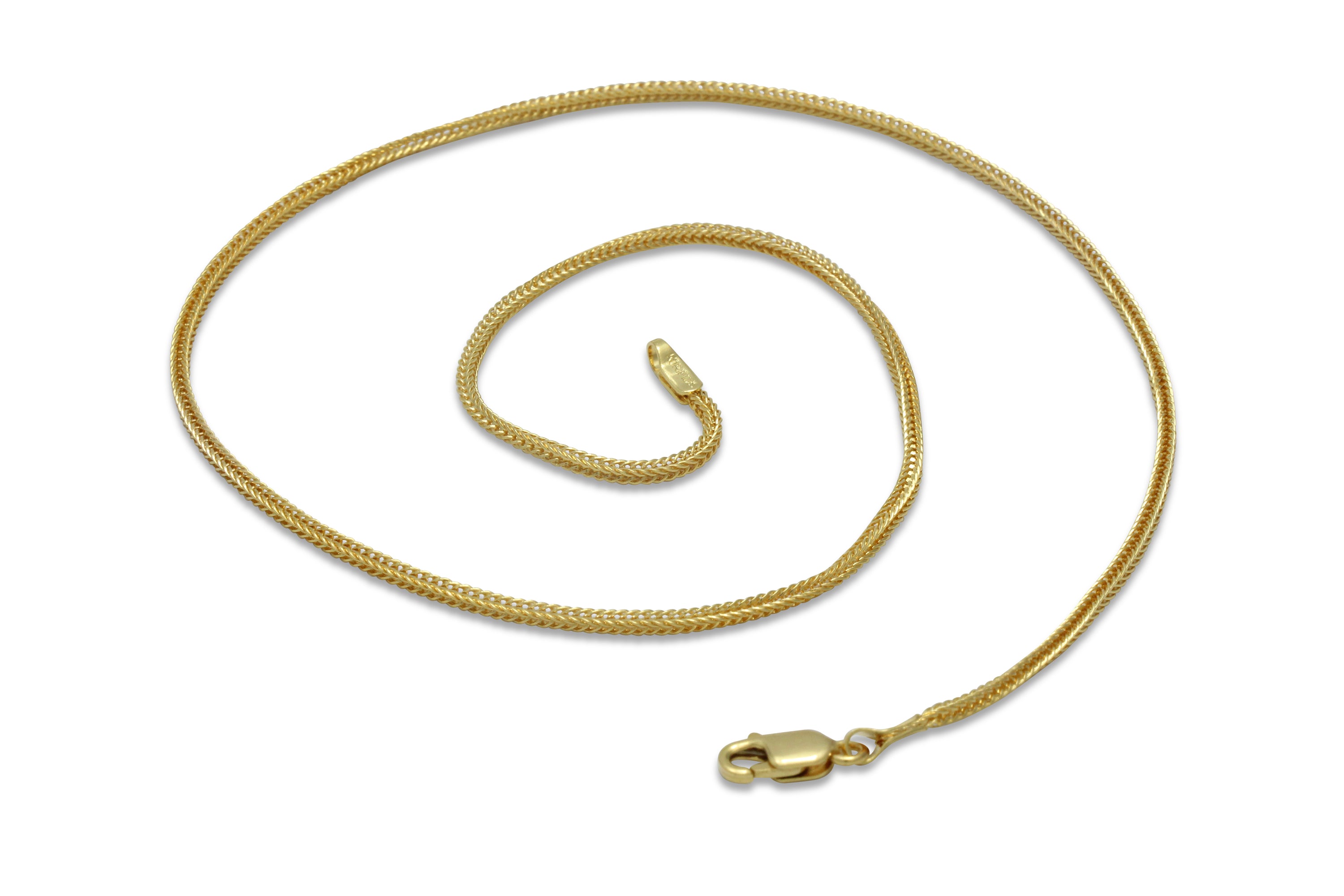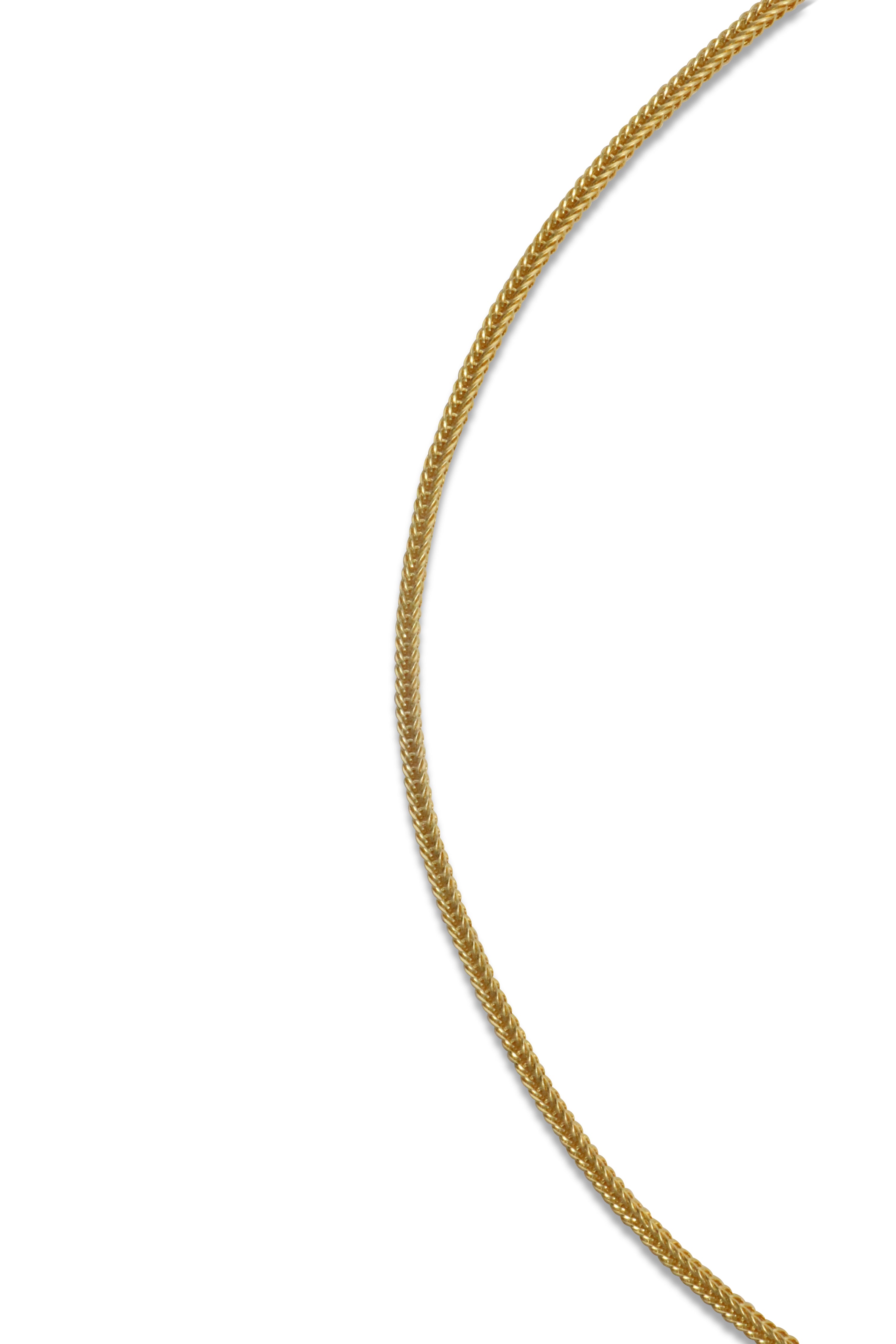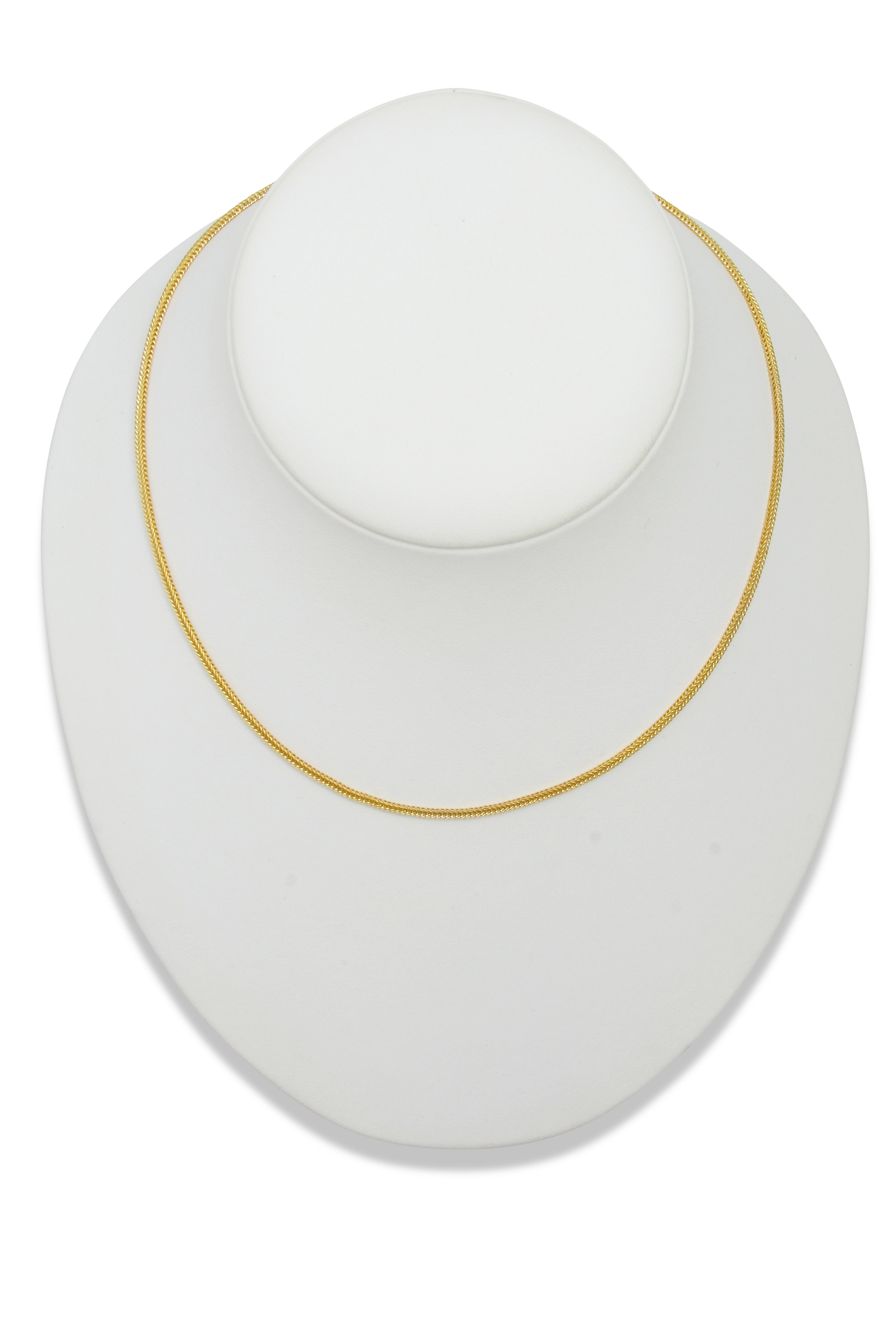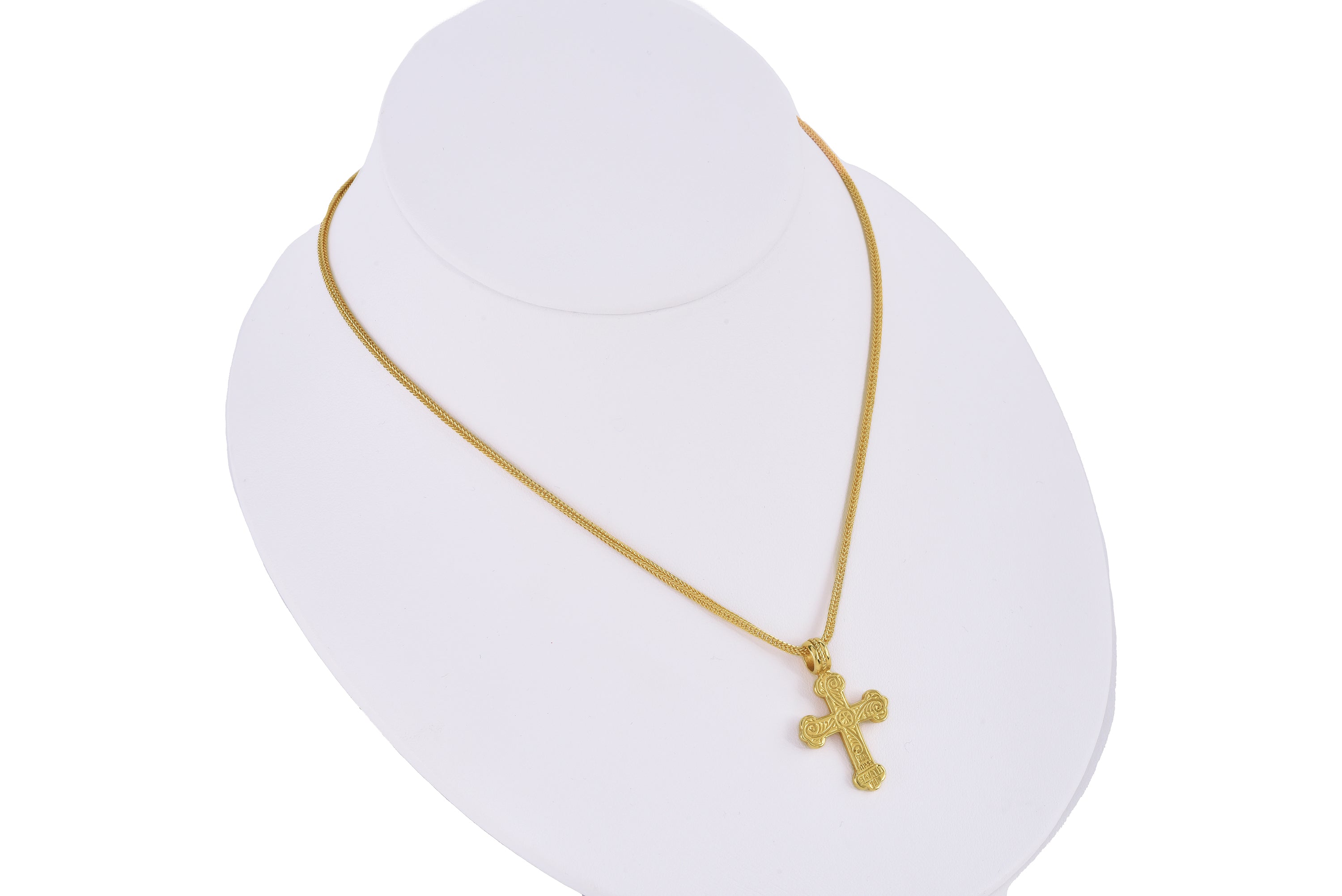 Four sided, 14K or 18K yellow gold "wheat" style solid chain. 
This is an elegant chain with enough of a presence to sit on its own, a "column" to bolster whatever precious jewel will hang from it.  The Greek word for column is Κολονα (Kolona). A favorite for important pendants and crosses, a treasure in and of itself. 
18K gold version also available. Please inquire.