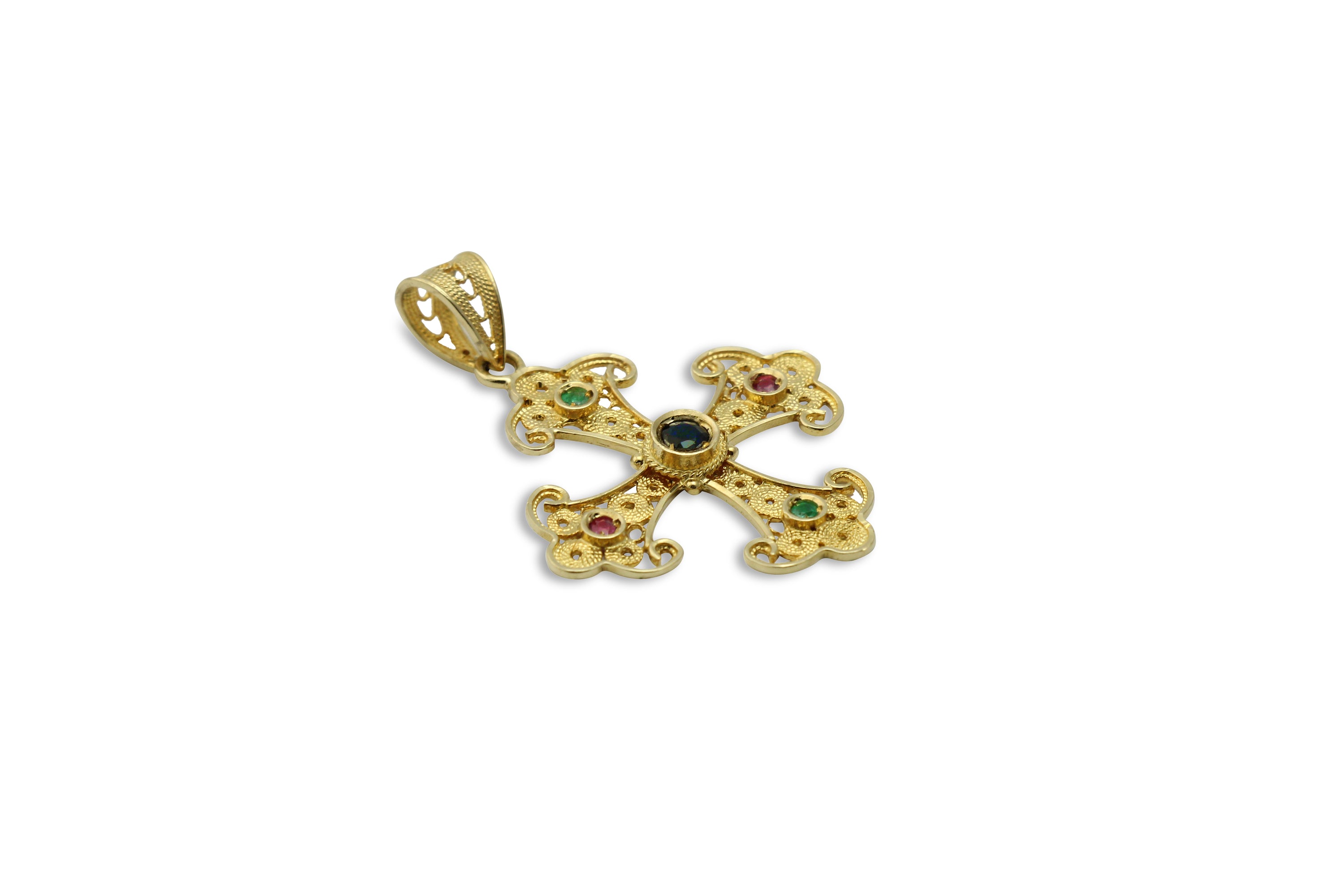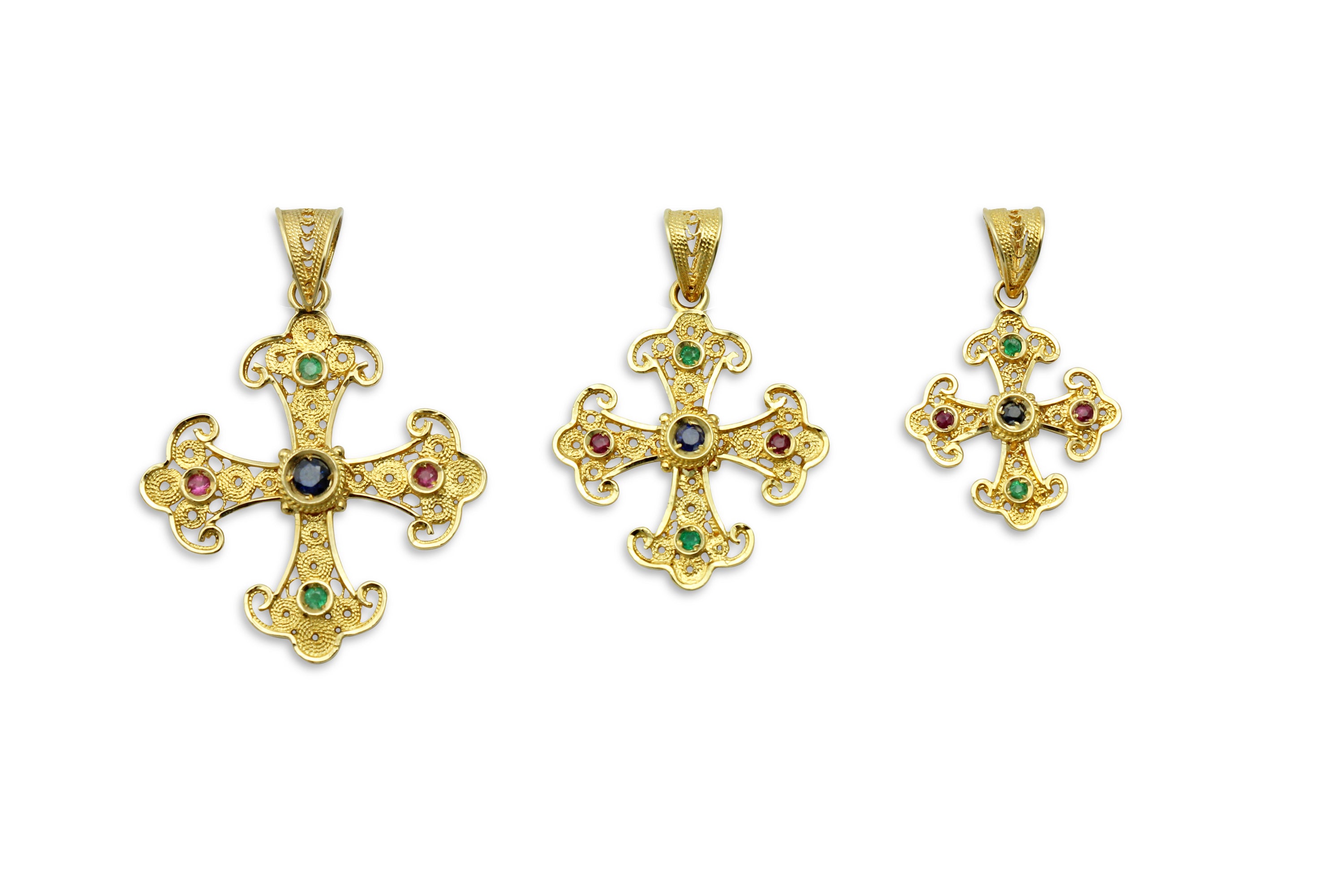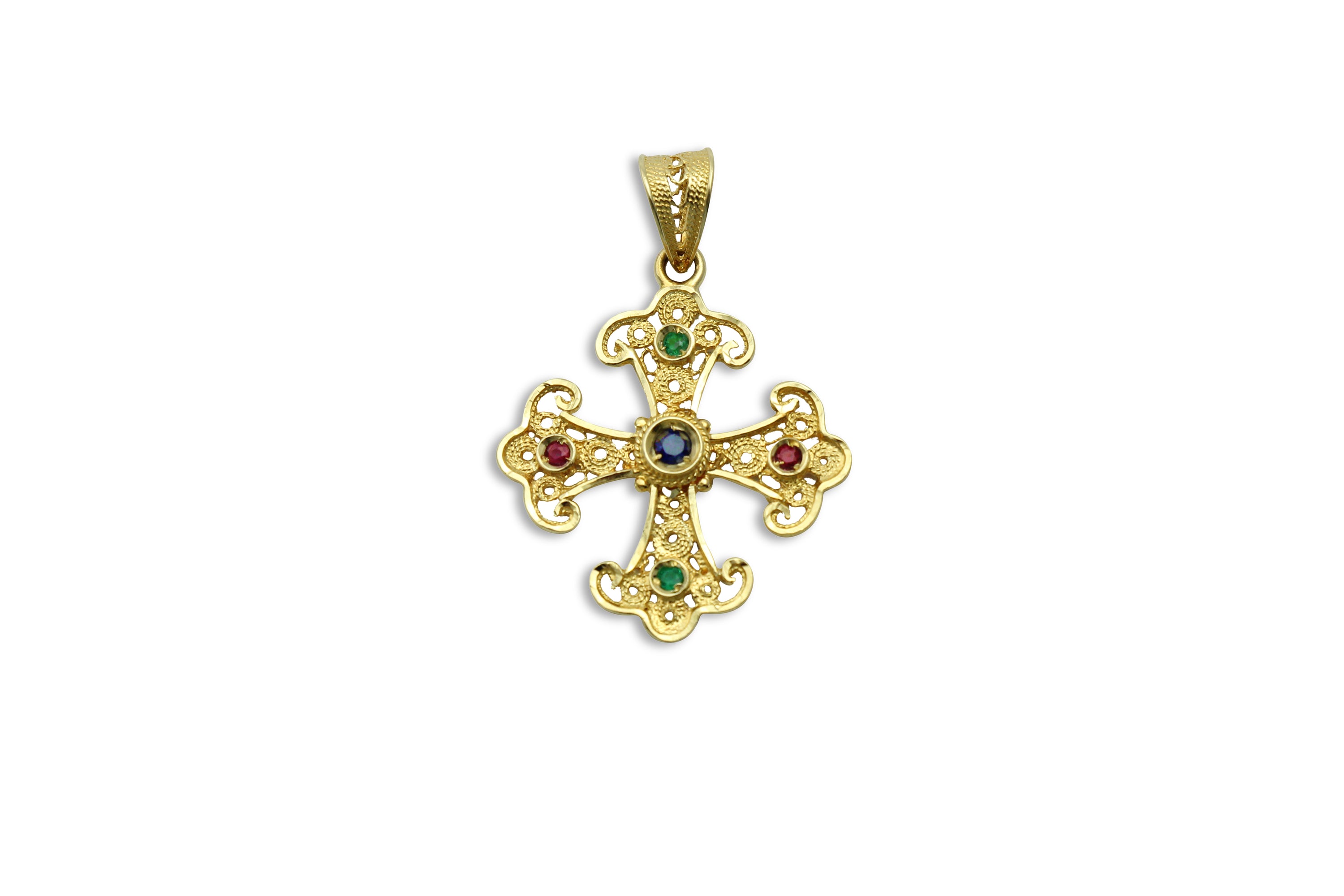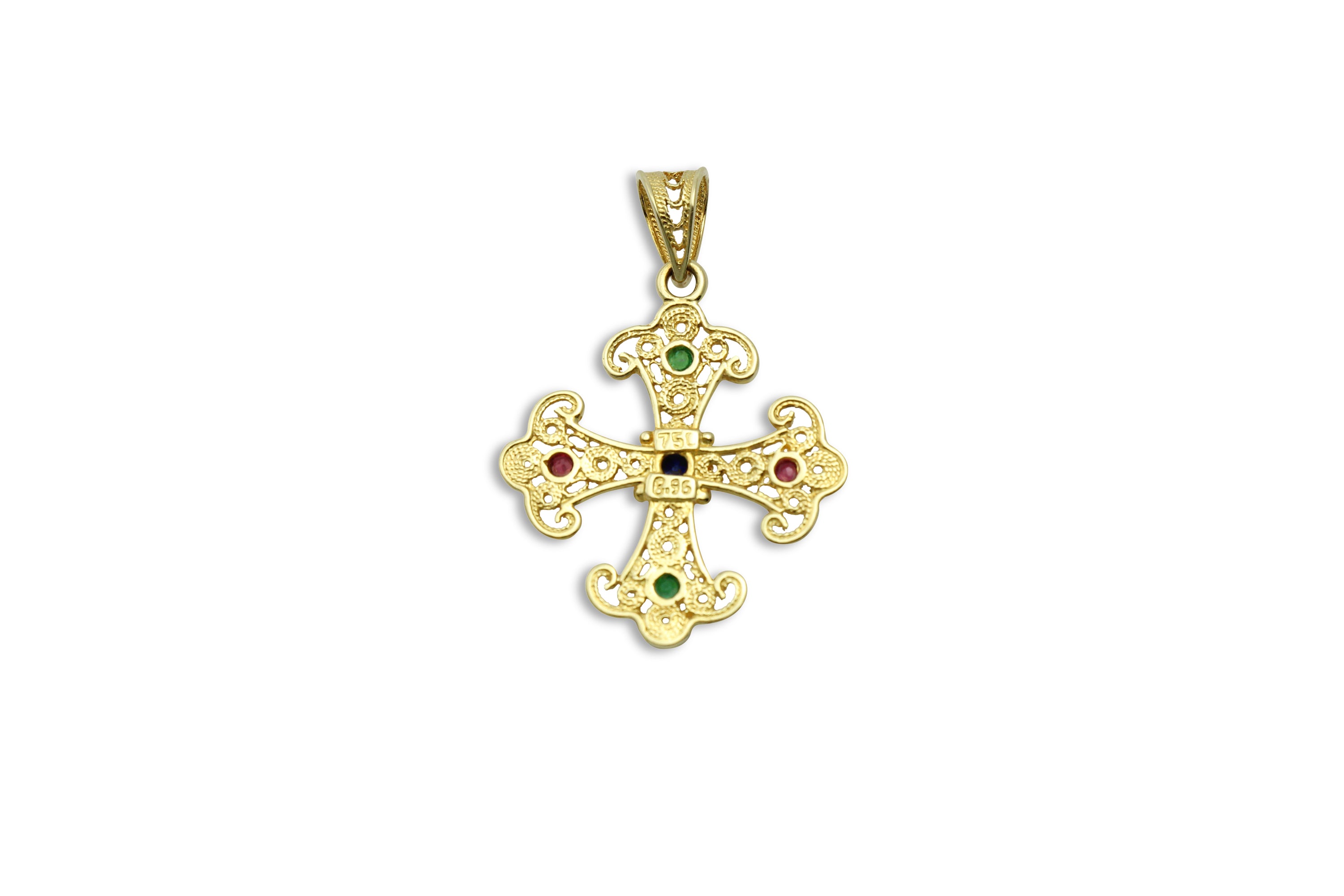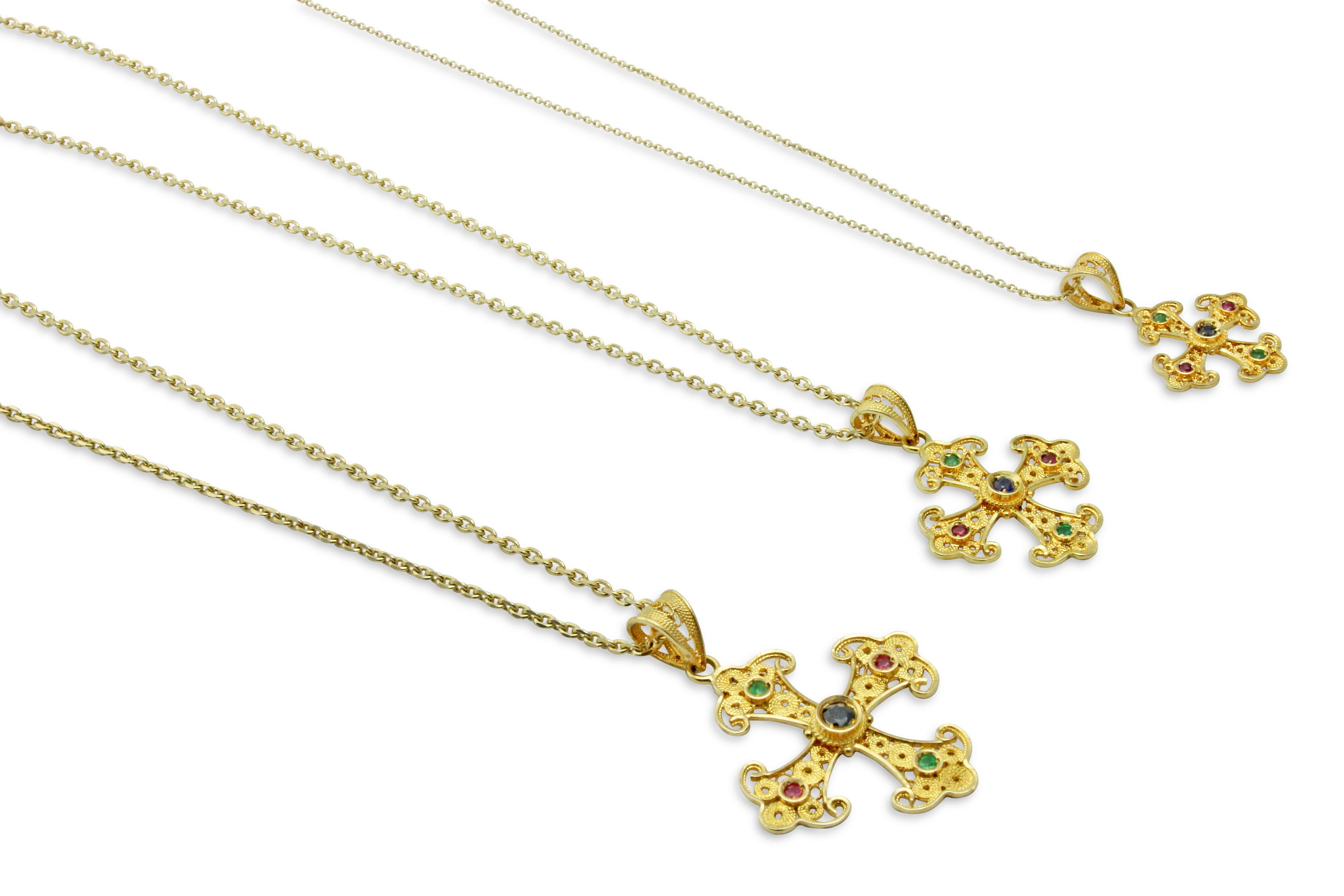 Kassianí Melody Greek Orthodox Gold Cross
Kassiani, the hymnographer, poetess and abbess, a woman who inspired speculative tales of a long-burning love from a young emperor, and who composed both lyrics and scores of passionate religious verse. 
These hymns are sung today from Orthodox liturgical books, and her poetry has since been interwoven into the scrolls of a precious 18K yellow gold equilateral cross.  Each fluid filigree scrollwork, a movement of lyrical flow, and the Byzantine style wirework showcases five precious stones in a trinity of colors (emeralds, rubies and a sapphire, all together for a precious showcase of colors).
This is a Greek Orthodox cross because the trefoil at each ending signifies the Holy Trinity.
Chain sold separately.

| | | | | | |
| --- | --- | --- | --- | --- | --- |
| Size | | | | | |
| | | | | | |
| Stone | | | | | |
| Height | | | | | |
| Width | | | | | |
| Thickness | | | | | |
| Weight | | | | | |