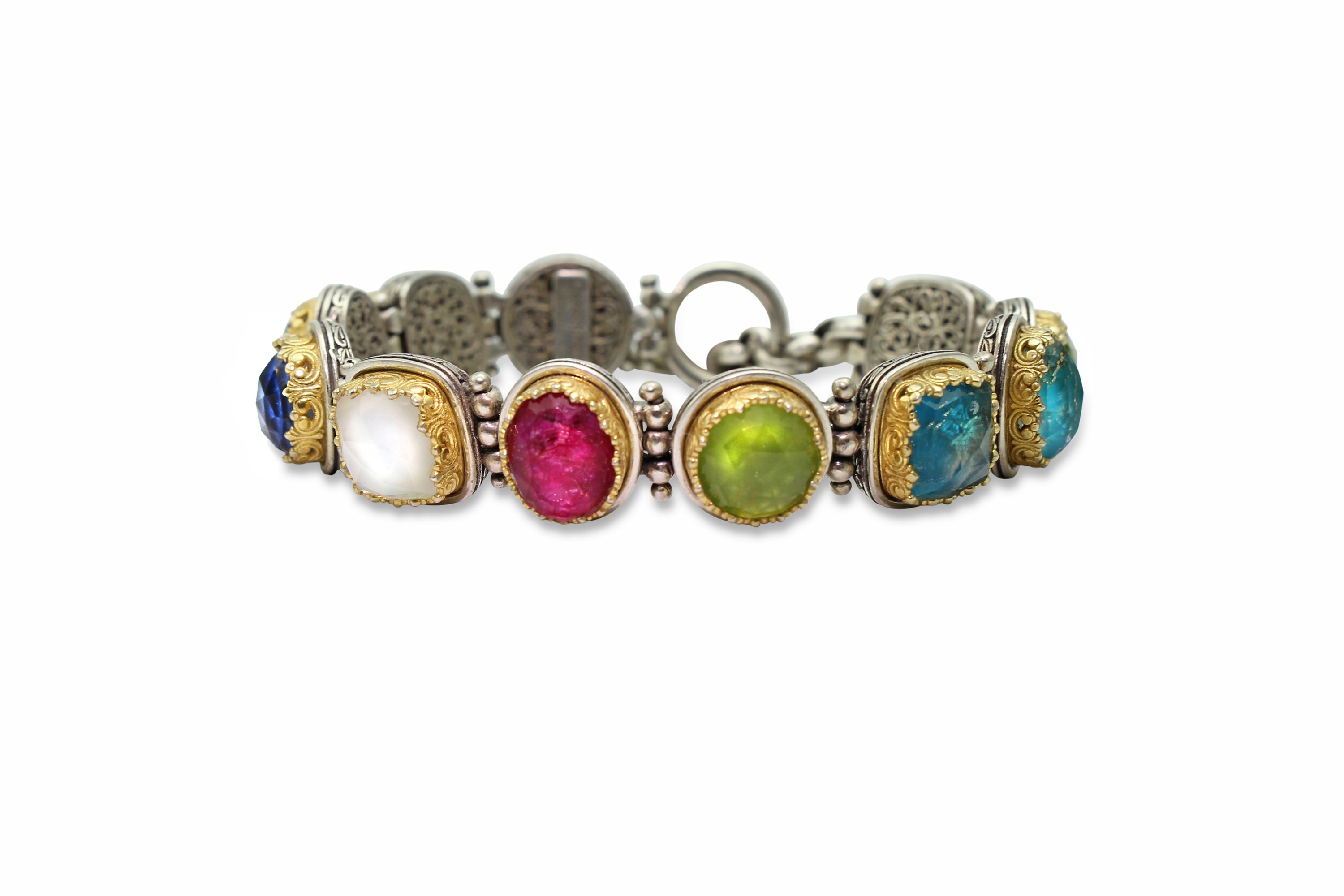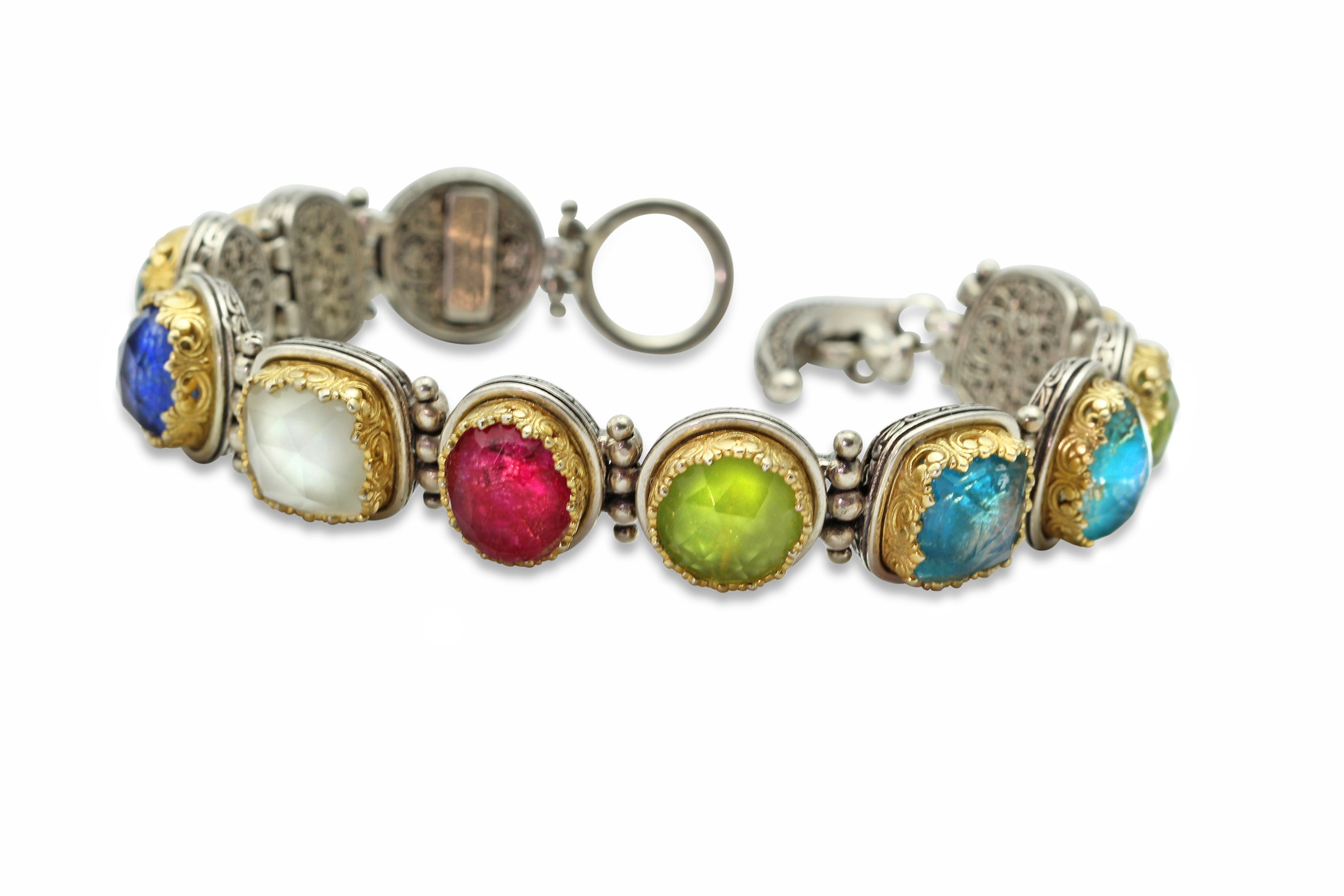 Karameles - Banquet Silver & Gold Bracelet
A stunning rendition of a Byzantine Bracelet in Sterling Silver and 18K gold vermeil with doublet stones and intricately carved trefoil prongs and backing.
The doublet stone is made up of a piece of faceted cushion cut clear quartz crystal fused on top of a piece of turquoise or ruby or mother of pearl.  This gives a luminosity and three dimensionality which further adds richness to the piece.
Custom option Sterling Silver and Solid 18k gold, instead of gold vermeil, also available; please inquire.