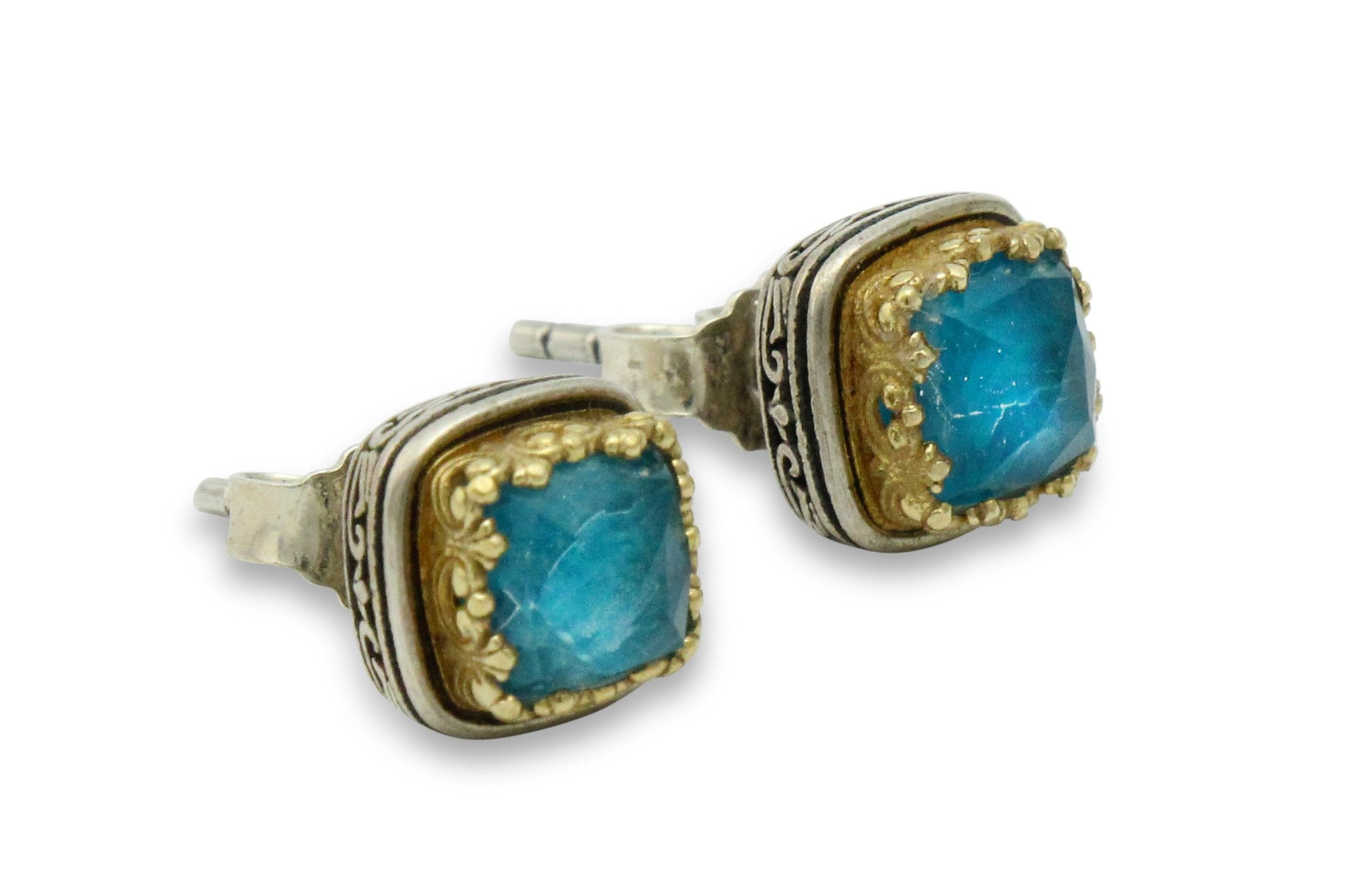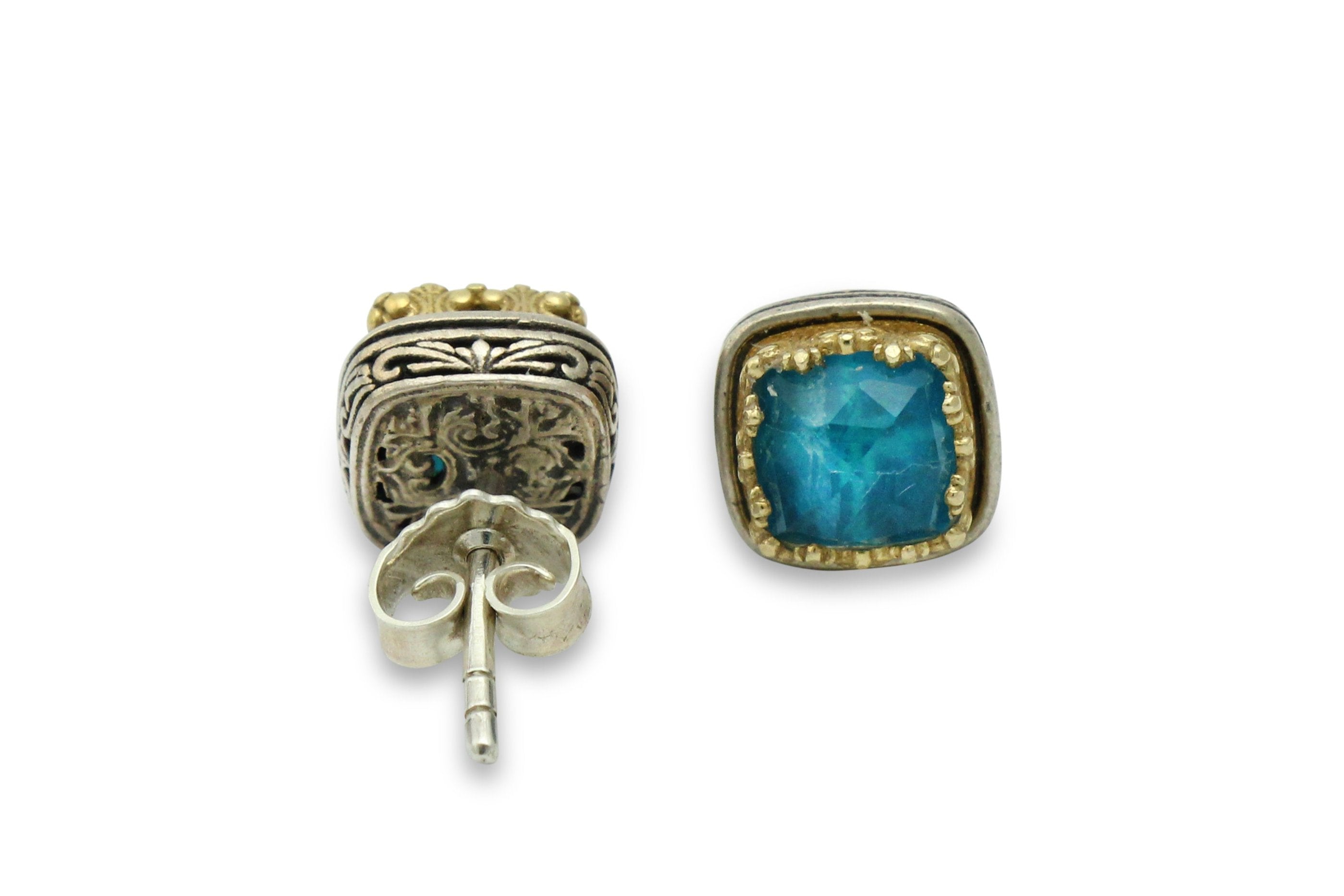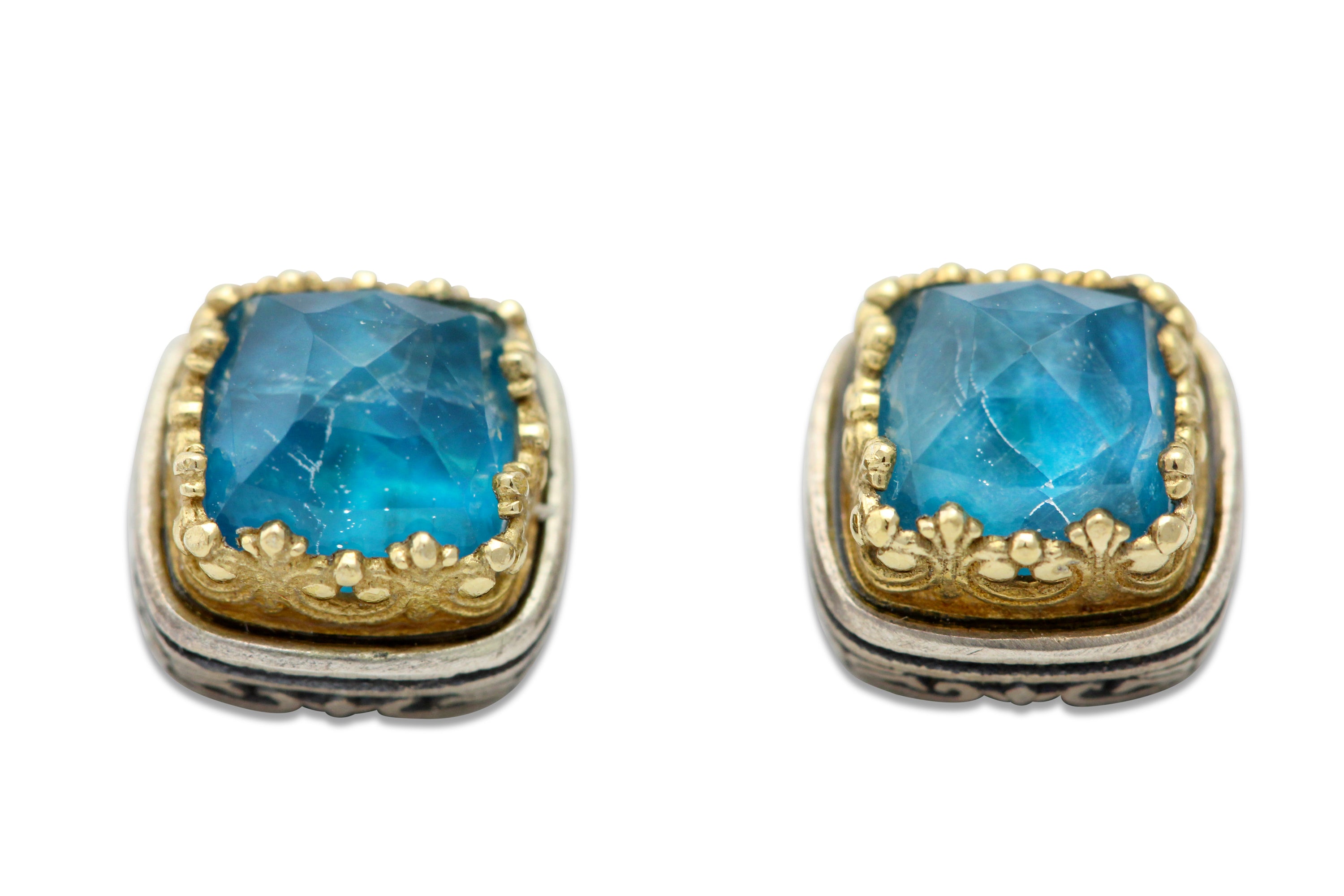 Karameles - Blues of Zakynthos Silver & Gold Earrings
Solid Sterling Silver with 18K gold vermeil stud Earrings in Byzantine style and doublet stones.  The Doublets are made of prism cut clear Quartz Crystal on top and dark Turquoise at the bottom held securely by trefoil prongs.  This gives a sense of luminosity and three dimensionality which further adds to the appearance of the item.  They have delicate carvings on the sides and backs.
Dimensions:  0.34" H  x  0.34" W
Weight:  1.8 g

Solid 18k gold also available; please inquire.