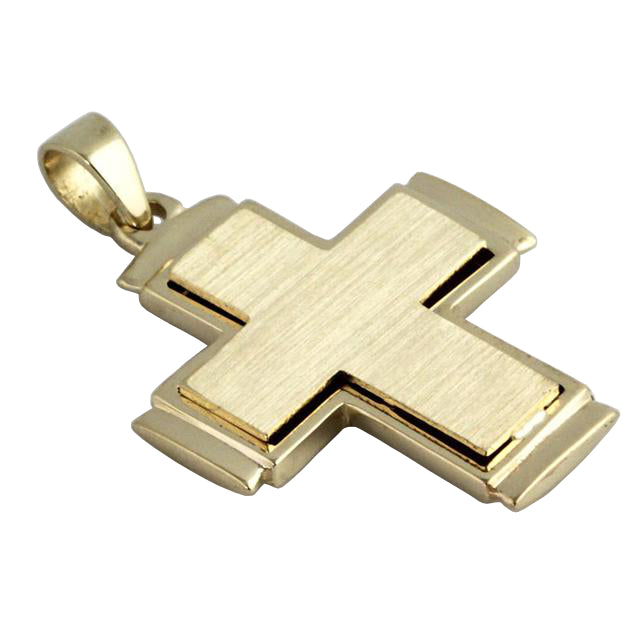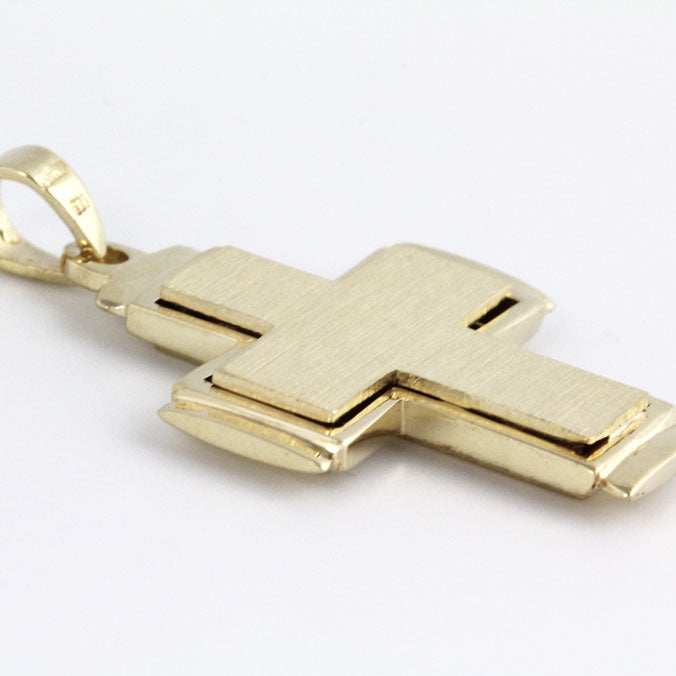 "Because you know that the testing of your faith produces perseverance."
A solid 14K yellow Gold Cross with three distinct layers. The top and bottom layers have a slightly matte brushed surface, while the middle surface is highly polished, accentuating the trinity of textures and beveled ends. It is a piece with a wide presence and may be worn on both sides.  
Customizable in white and two tone versions.  Please inquire.