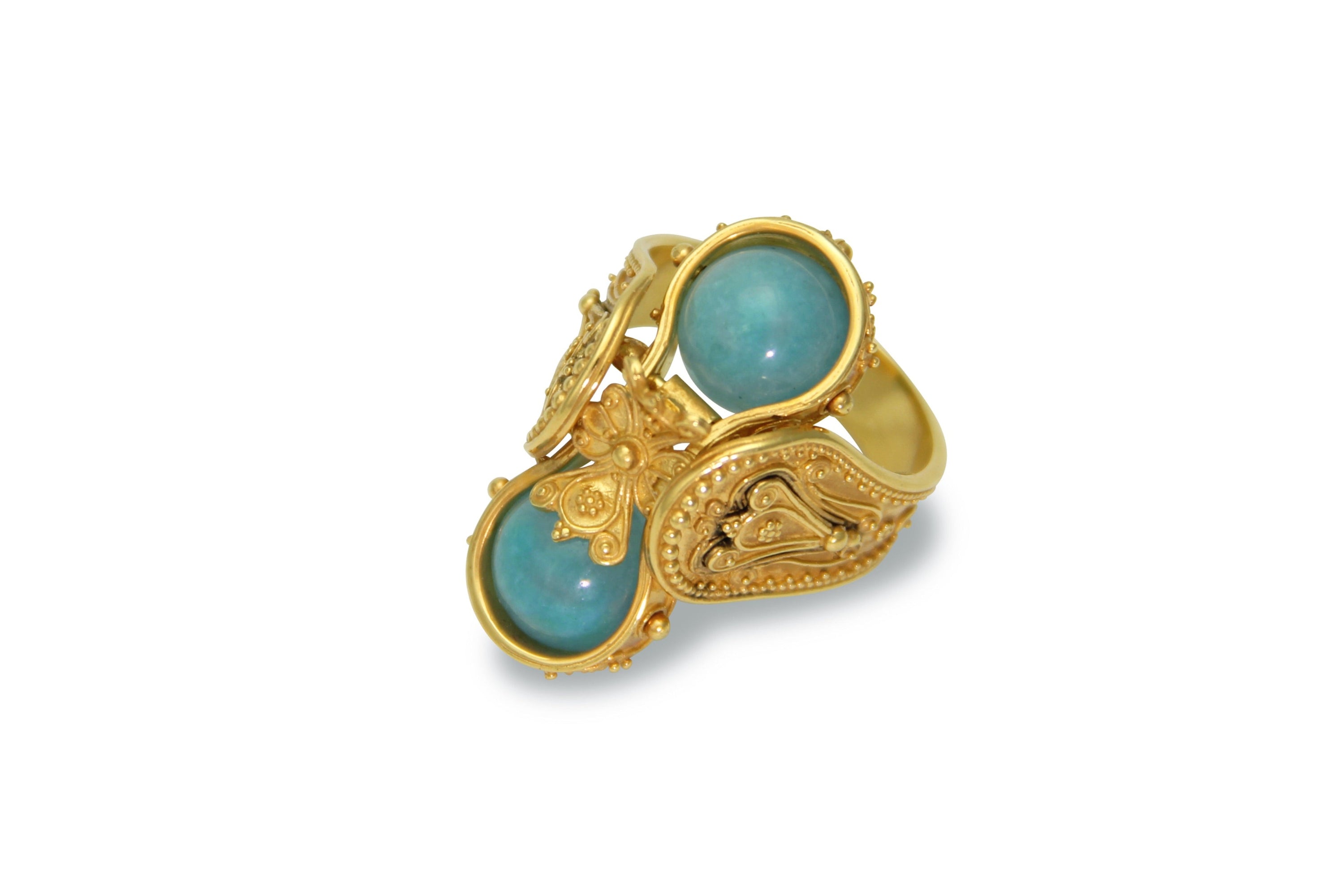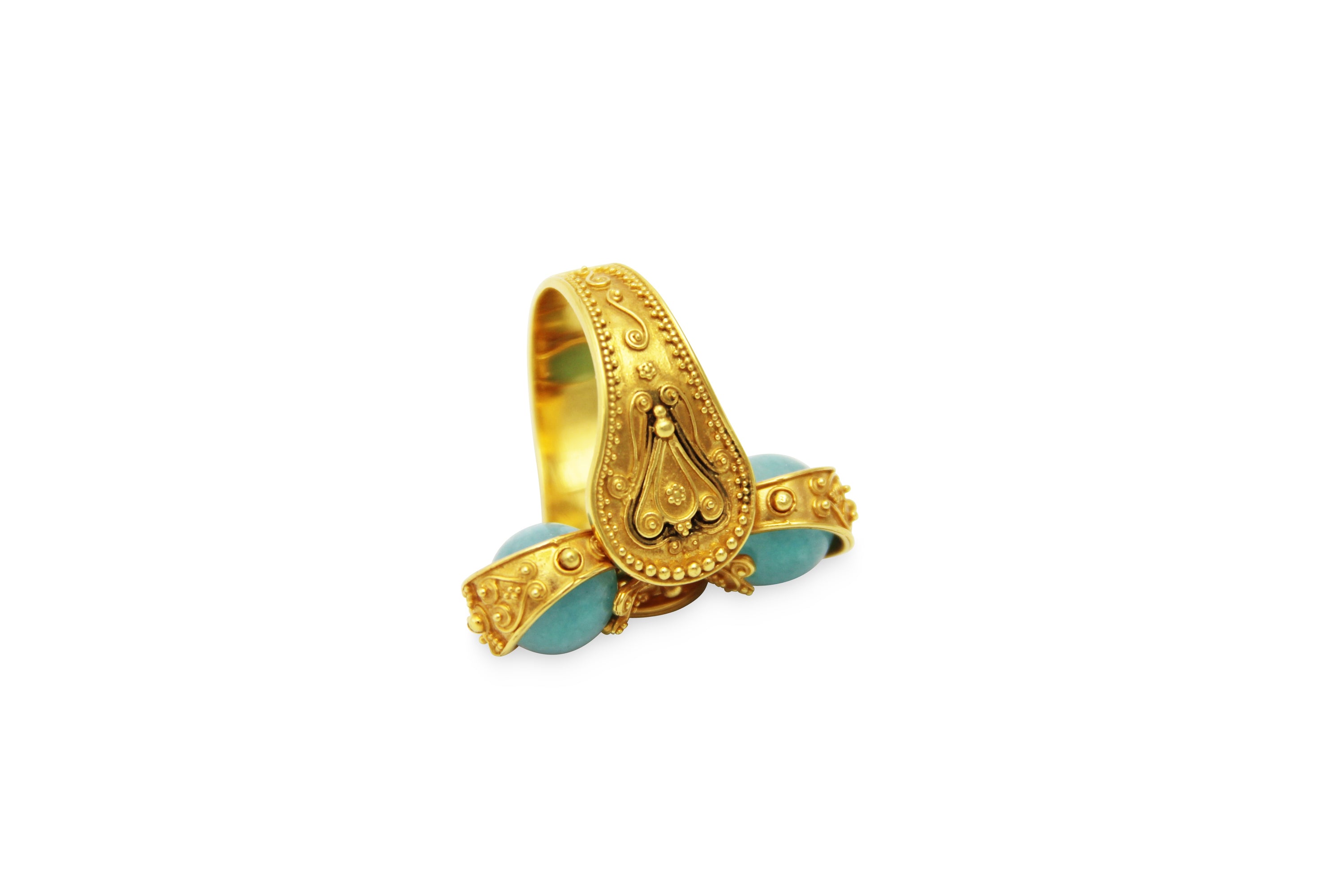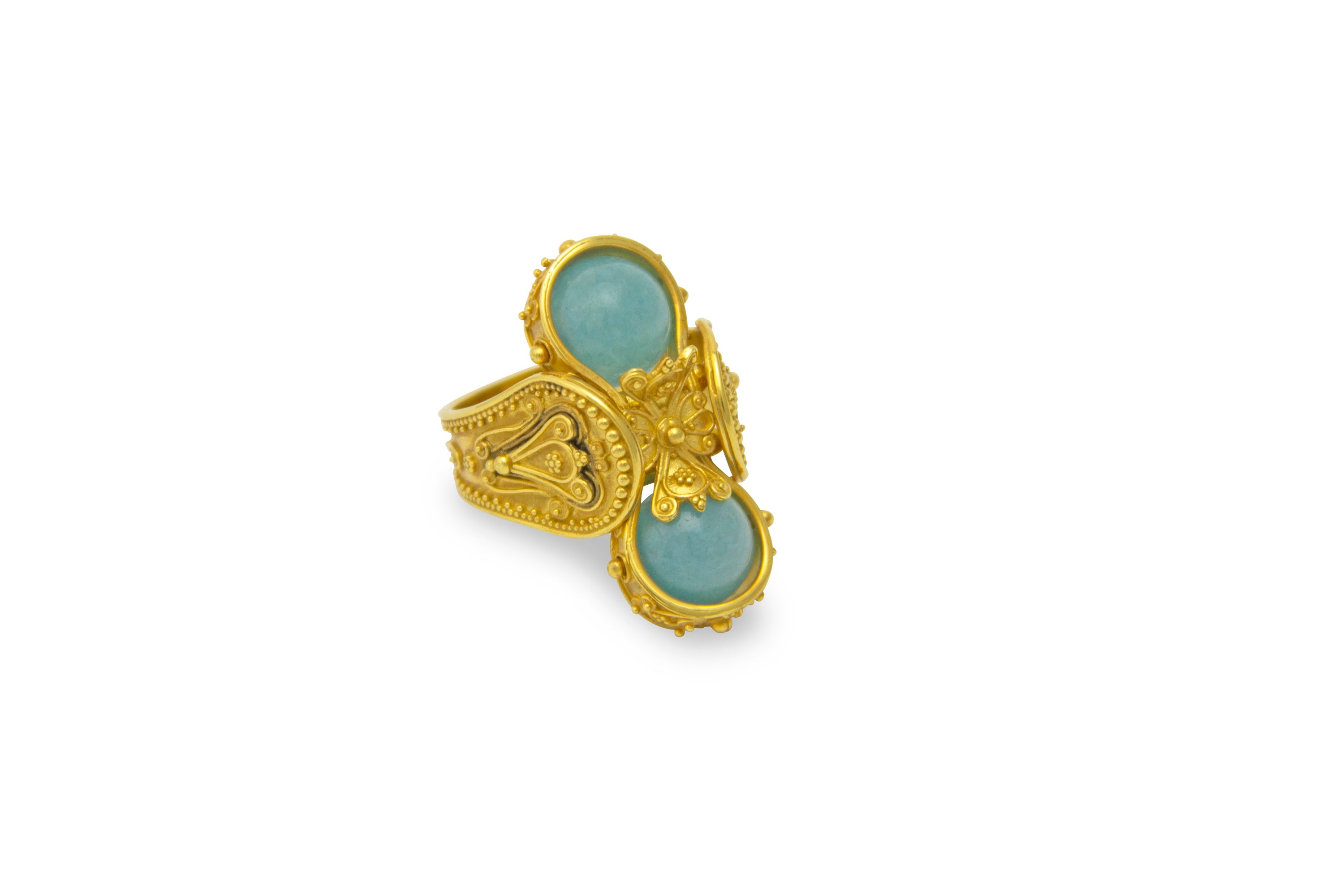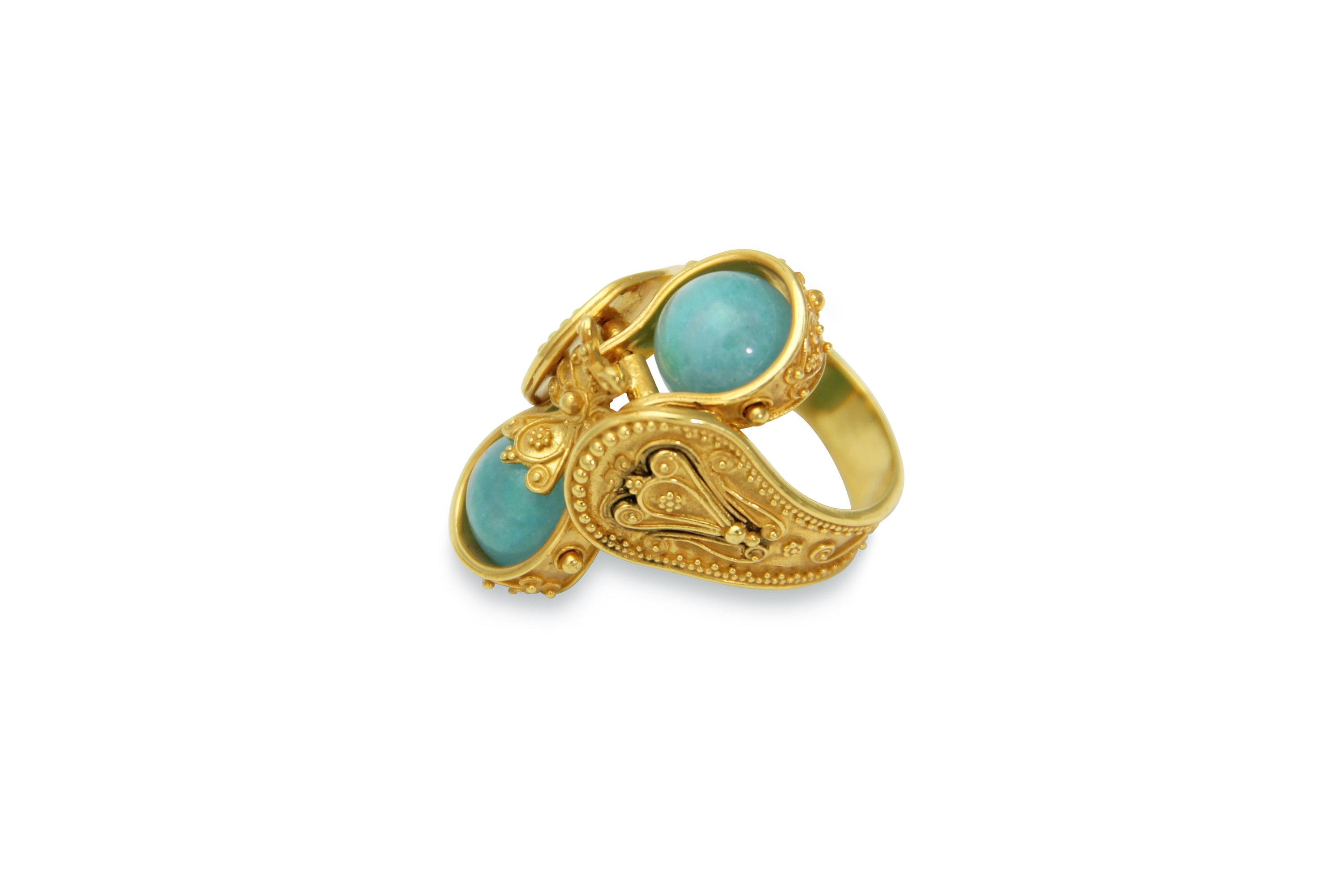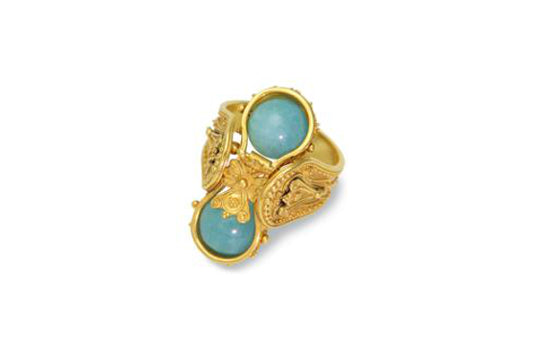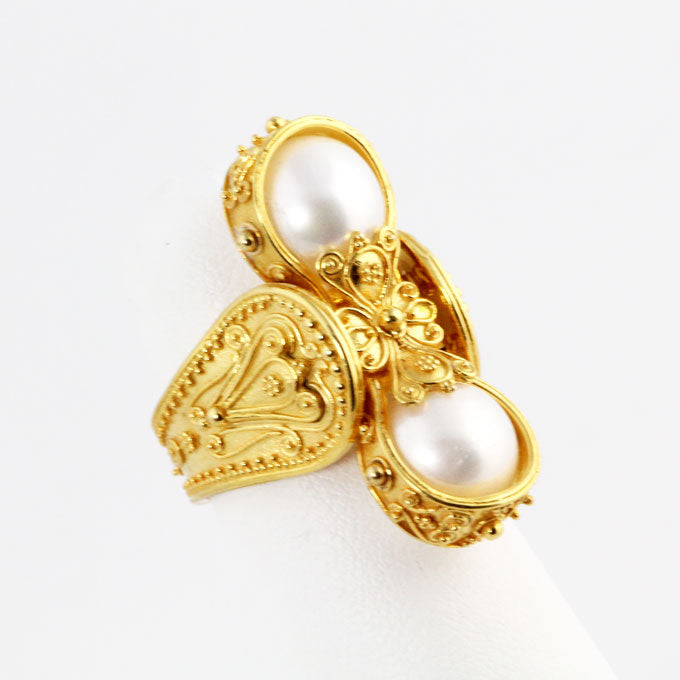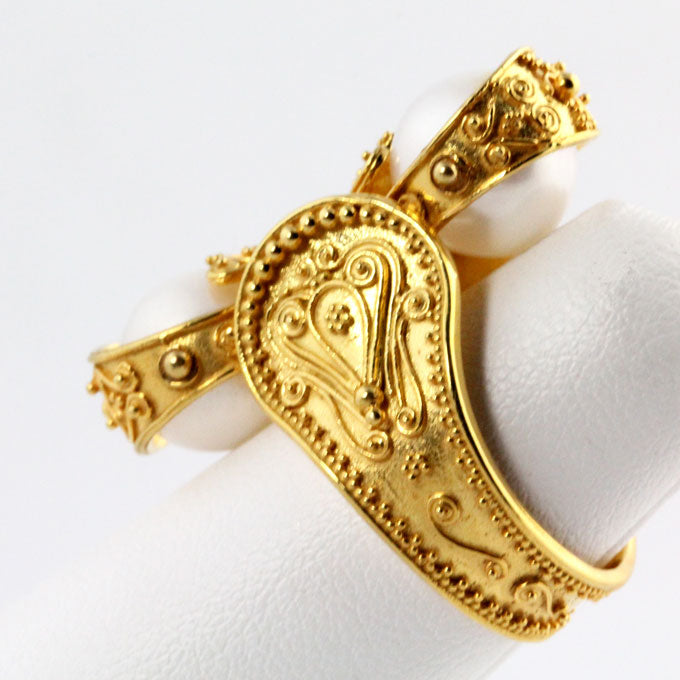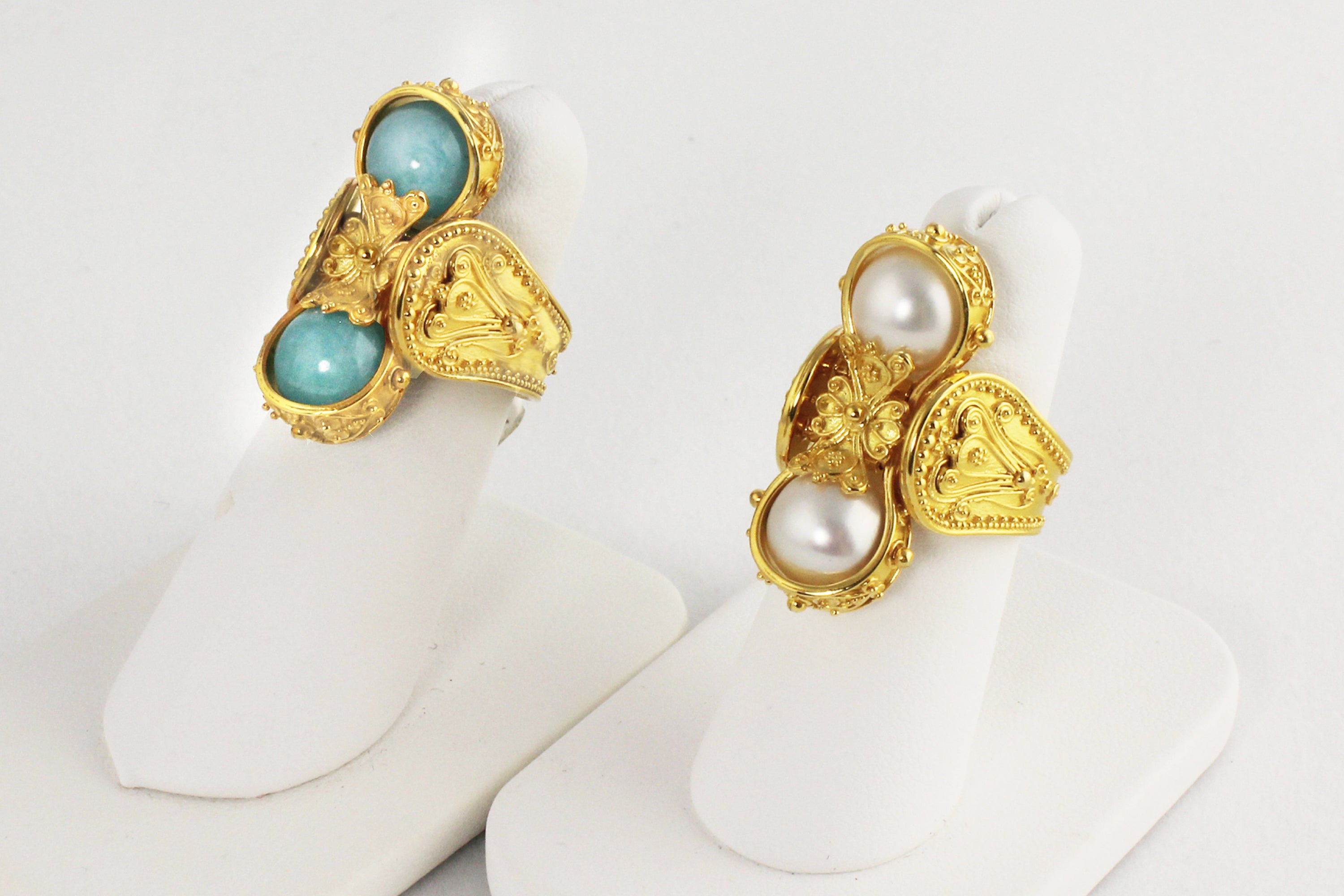 Since Homer's Odyssey, Ithaca has come to symbolize a supreme destination, the aim of every man's wanderings, the sweet homeland, the eternal calmness, and satisfaction of the end of a lifelong journey.  Yet there are worlds within worlds to adventure and seek out while on this journey.  In the famous verses by Konstantinos Kavafis, we are heeded to treasure the voyage and the wisdom and experiences which are the true fulfilment during our individual quests. 
"When you set out for Ithaka, 
hope that the voyage is long..."

Magnificent, hand crafted 18K yellow Gold Ring with granulation, wirework and an Archaic rosette as well as two 10 mm aquamarine or natural pearls set in movable bands. Museum adaptation; one of our exclusives, crafted for Melikos.

 Also available in sterling silver & gold as "Ithaka Armored".
| | | | | | |
| --- | --- | --- | --- | --- | --- |
| | | | | | |
| Stone | | | | | |
| Height | | | | | |
| Width | | | | | |
| Weight | | | | | |