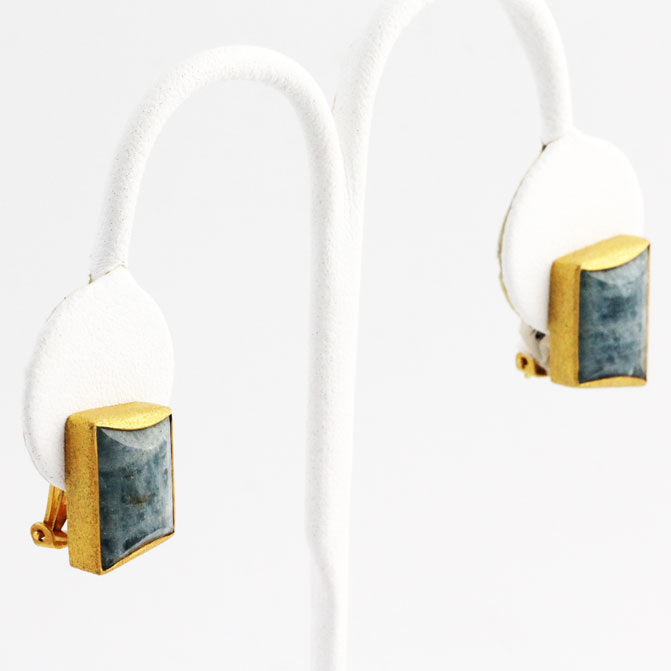 Thalassa Aurora Aquamarine & Gold Earrings
Striking solid 22K yellow Gold Earrings with an exclusive cut, of faceted Aquamarine unpolished stones.  The gold has a satiny brushed finish.  Although they are studs they close securely with french omega clips. Also available in onyx.
Also available: matching necklace, bracelet and ring
Special Order only. Please inquire.
One of our exclusives.