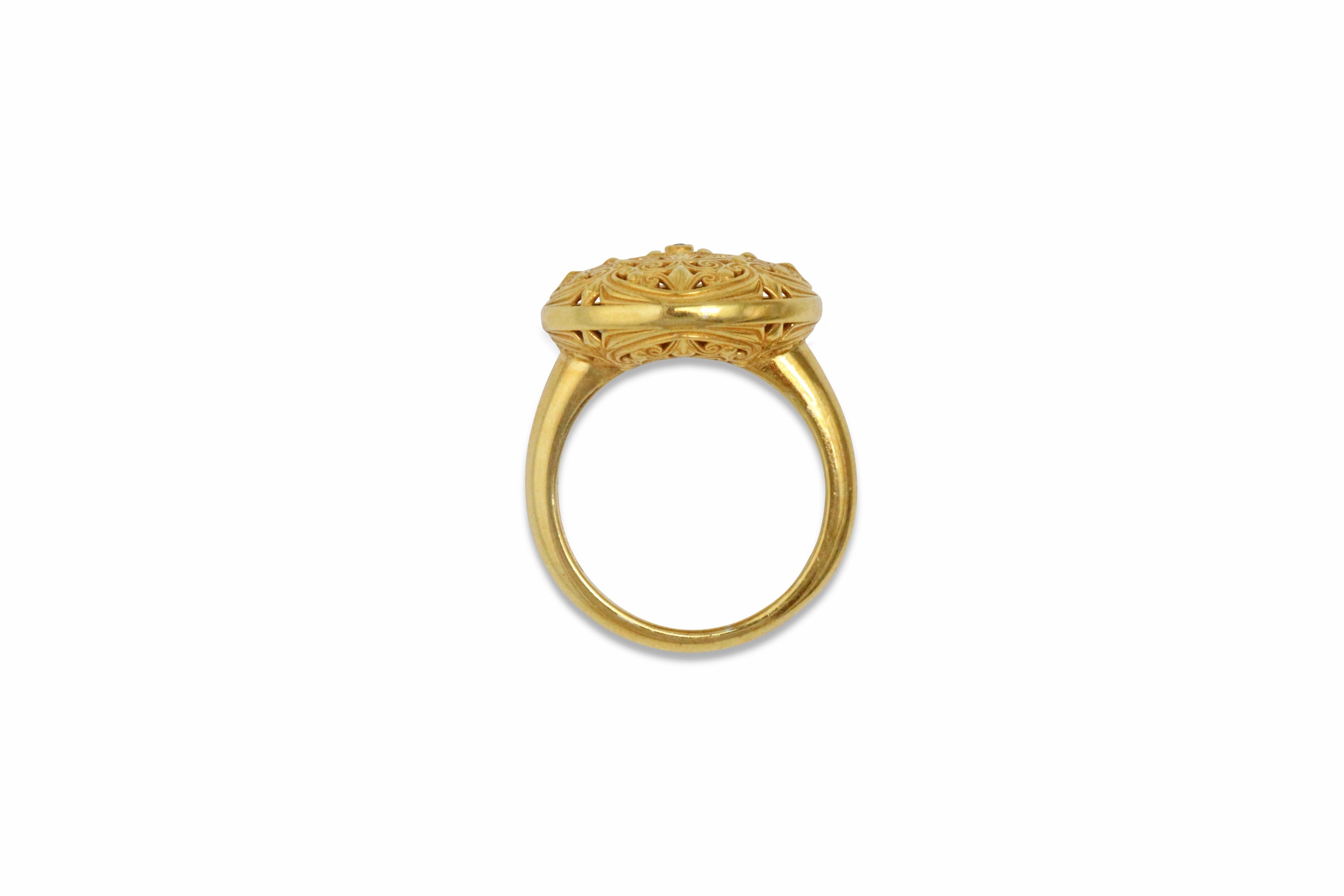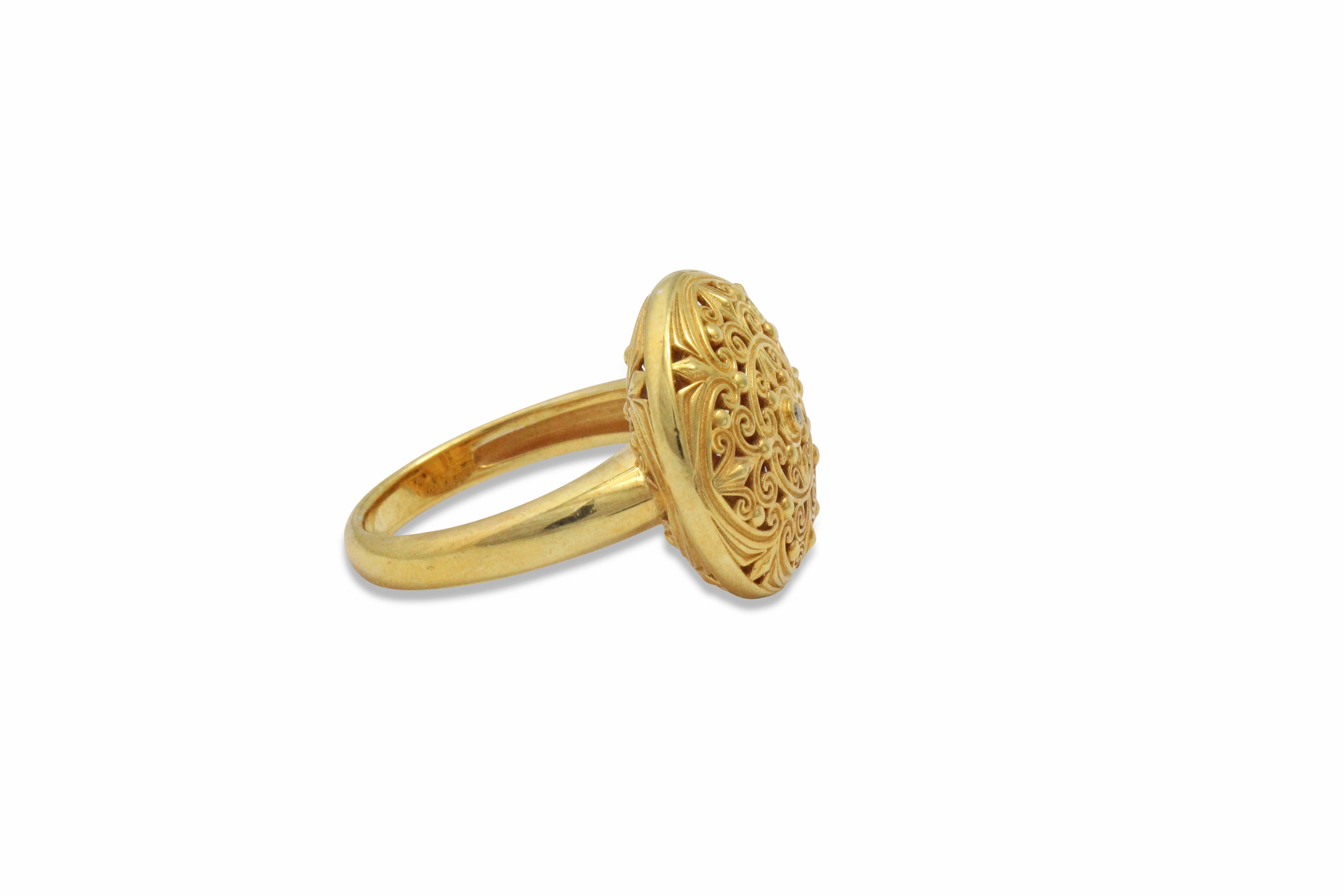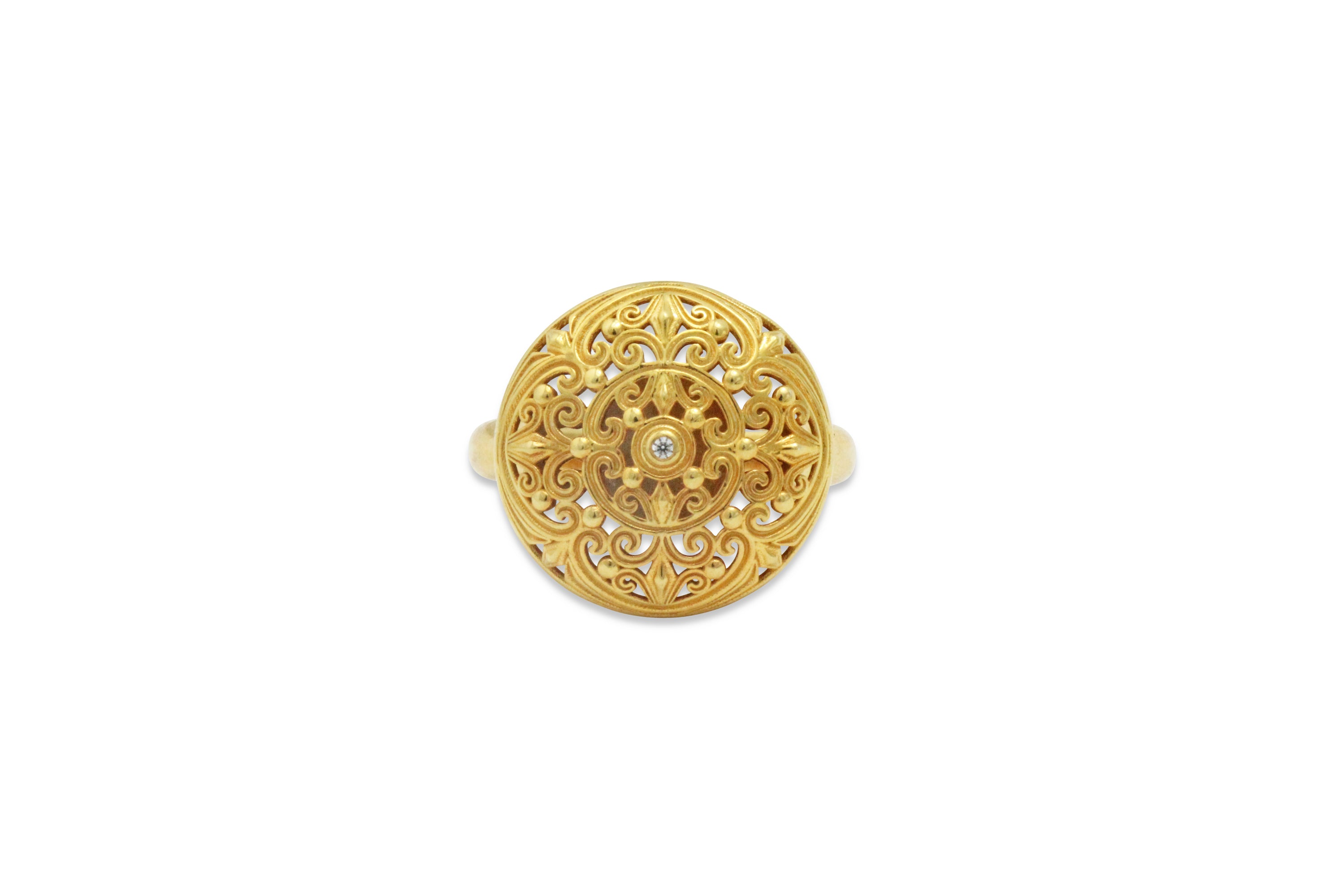 notBoth delicate and intricate, the lily flower is rumored to have blossomed on earth by sprouting from the milk of the beautiful and wise Goddess Hera, and became symbol of virtue and fertility.  So it came to be that brides wore lilies in crowns upon their heads in Ancient Greece and Rome, as an augur for a pure and fruitful life.
In time, the sinuous curves of the lily was stylized into the regal fleur de lis symbol, which appears in this precious collection of both modern and classic appeal.  
A beautiful filigree Ring with the Fleur de Lis pattern, intertwined with a flowing, scrolling and very open lacy cross on top of a graceful dome.  Made of Sterling Silver plated with 18k yellow Gold (vermeil), and winking an extra sparkle with a cubic zirconia at its heart. Meticulous, tiny granulation throughout.  The thickness of the shank graduates from 0.16" on the sides, to 0.12" at the bottom.
Face of ring:  0.77" Diameter
Size in stock: 8.5........(can not be resized)
Please Inquire for additional sizes.