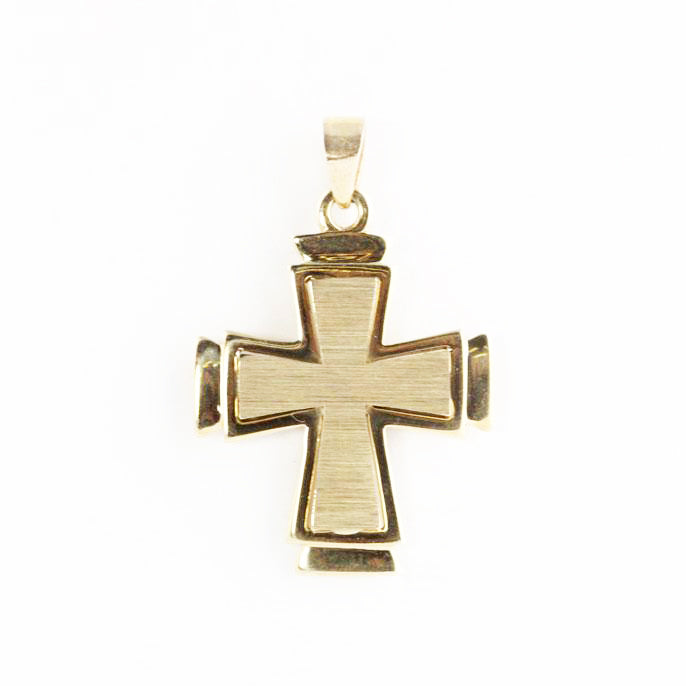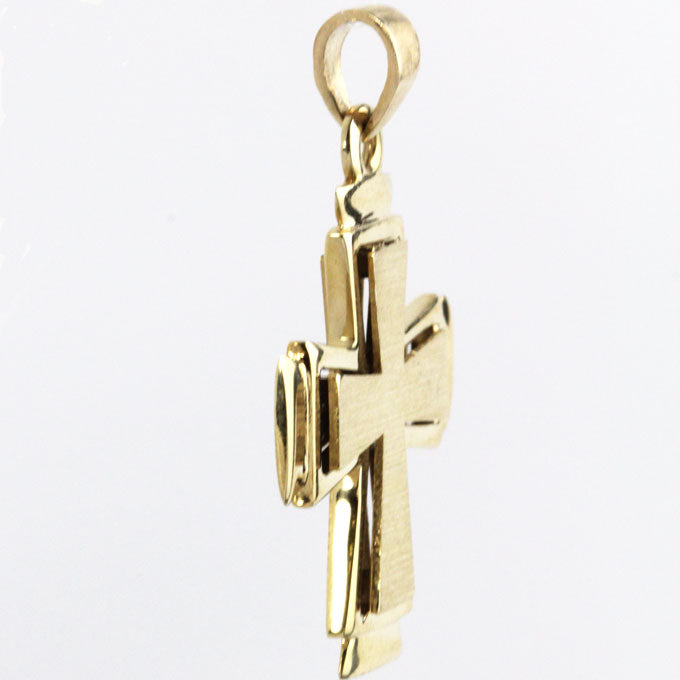 Ephesians 3:17 Gold Cross
"And I pray that you, being rooted and established in love, may have power, together with all."
Solid 14K yellow Gold Cross with three distinct layers. The top and bottom layers have a slightly matte brushed surface, while the middle surface is highly polished, accentuating the trinity of textures.  May be worn on either side.
Customizable in white or two tone versions. Please inquire.