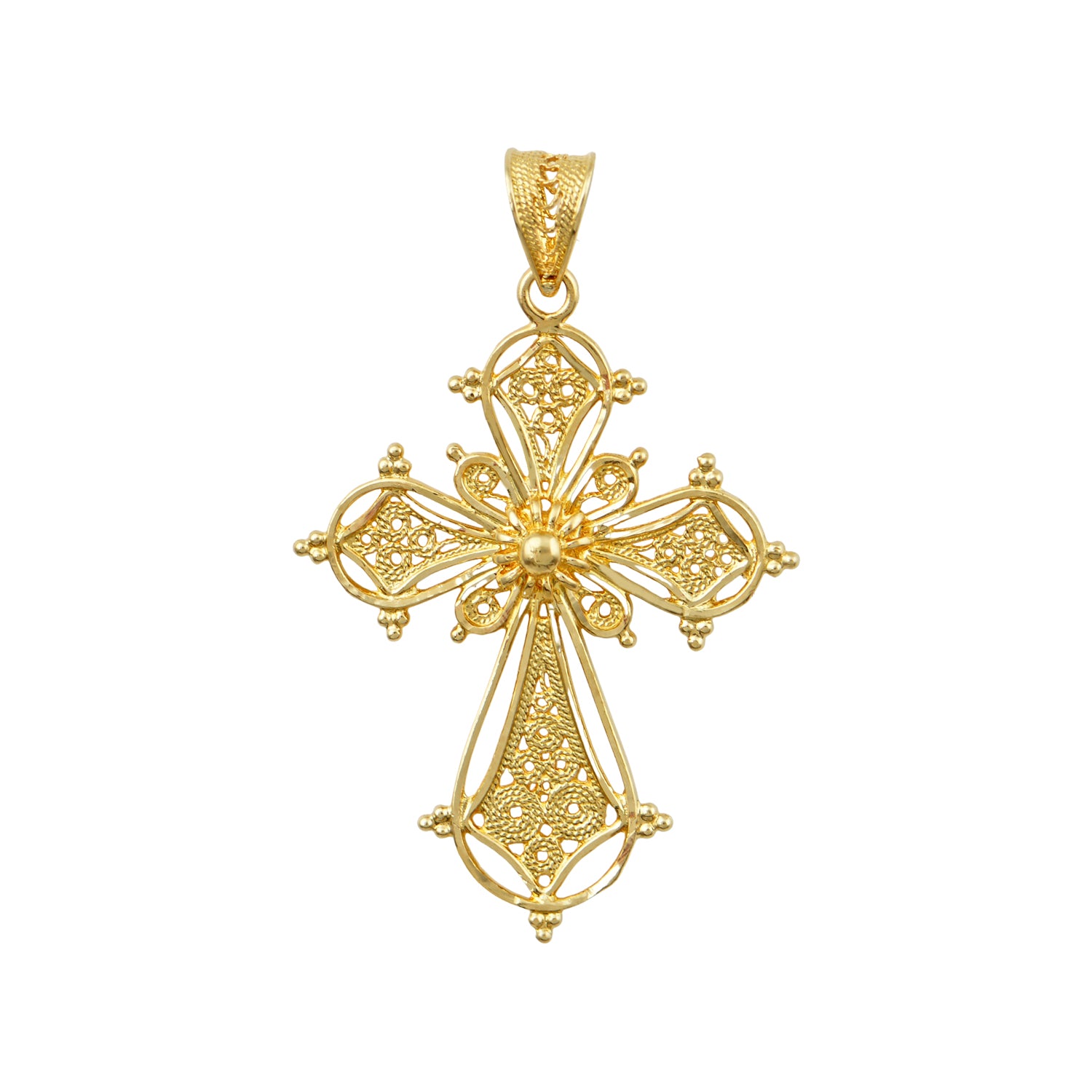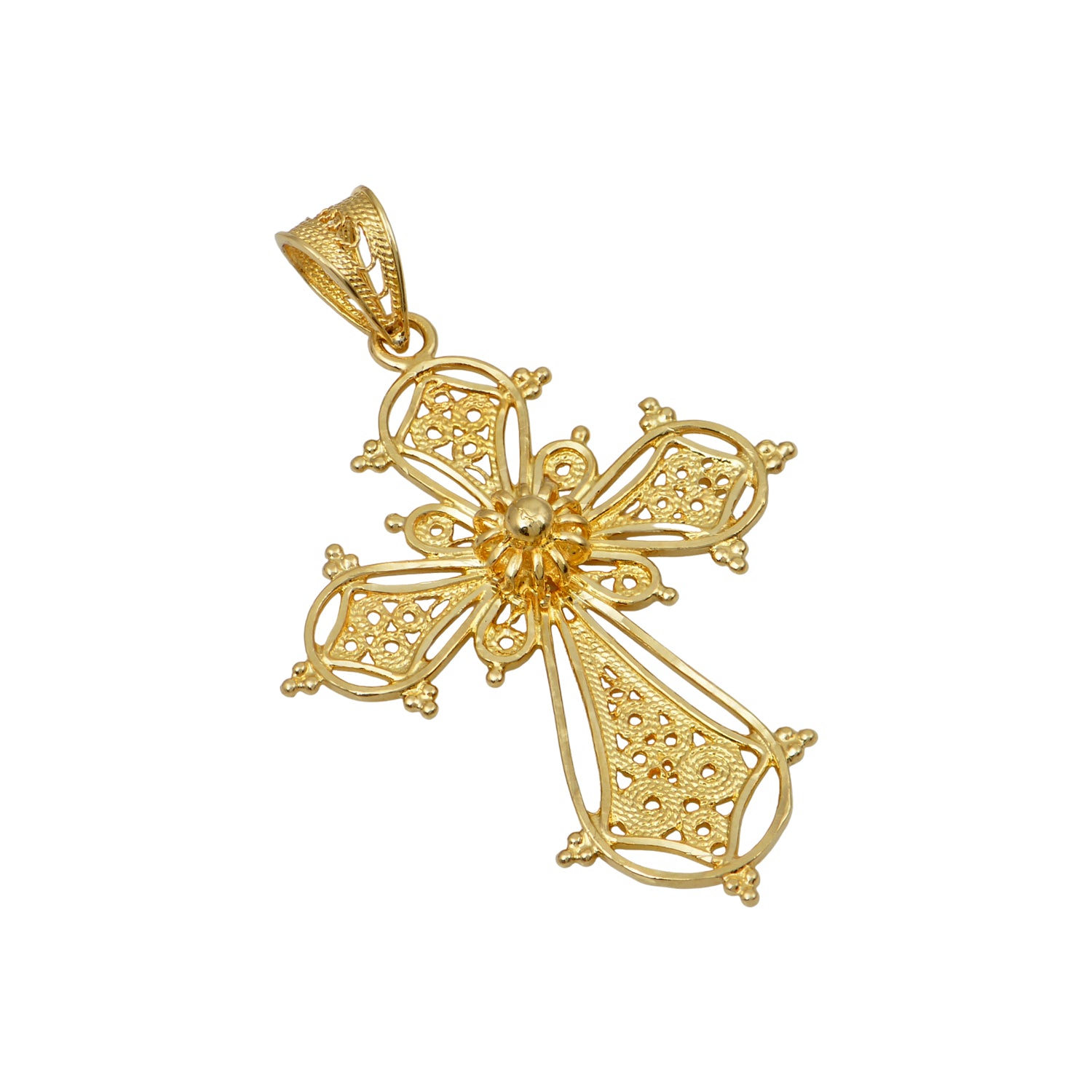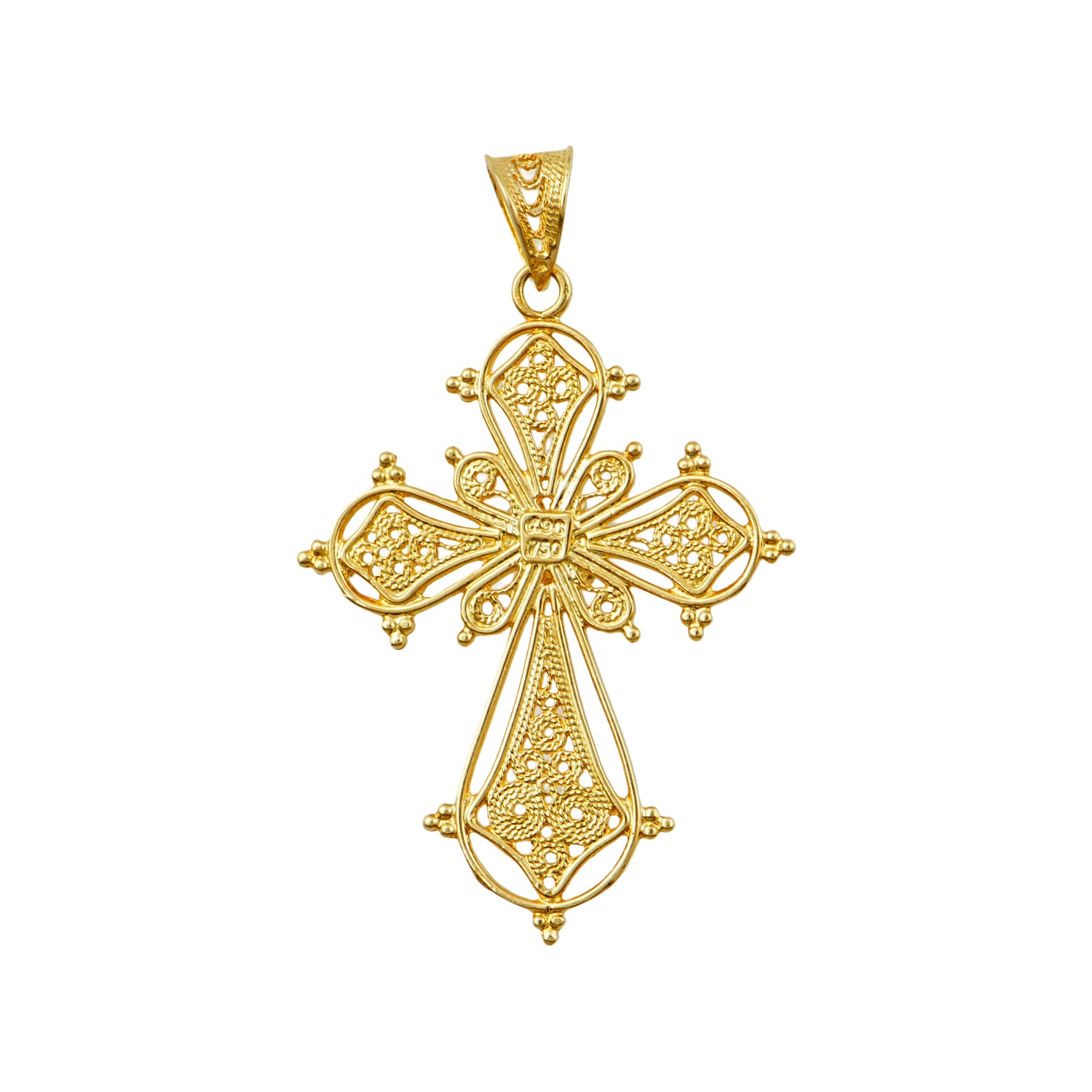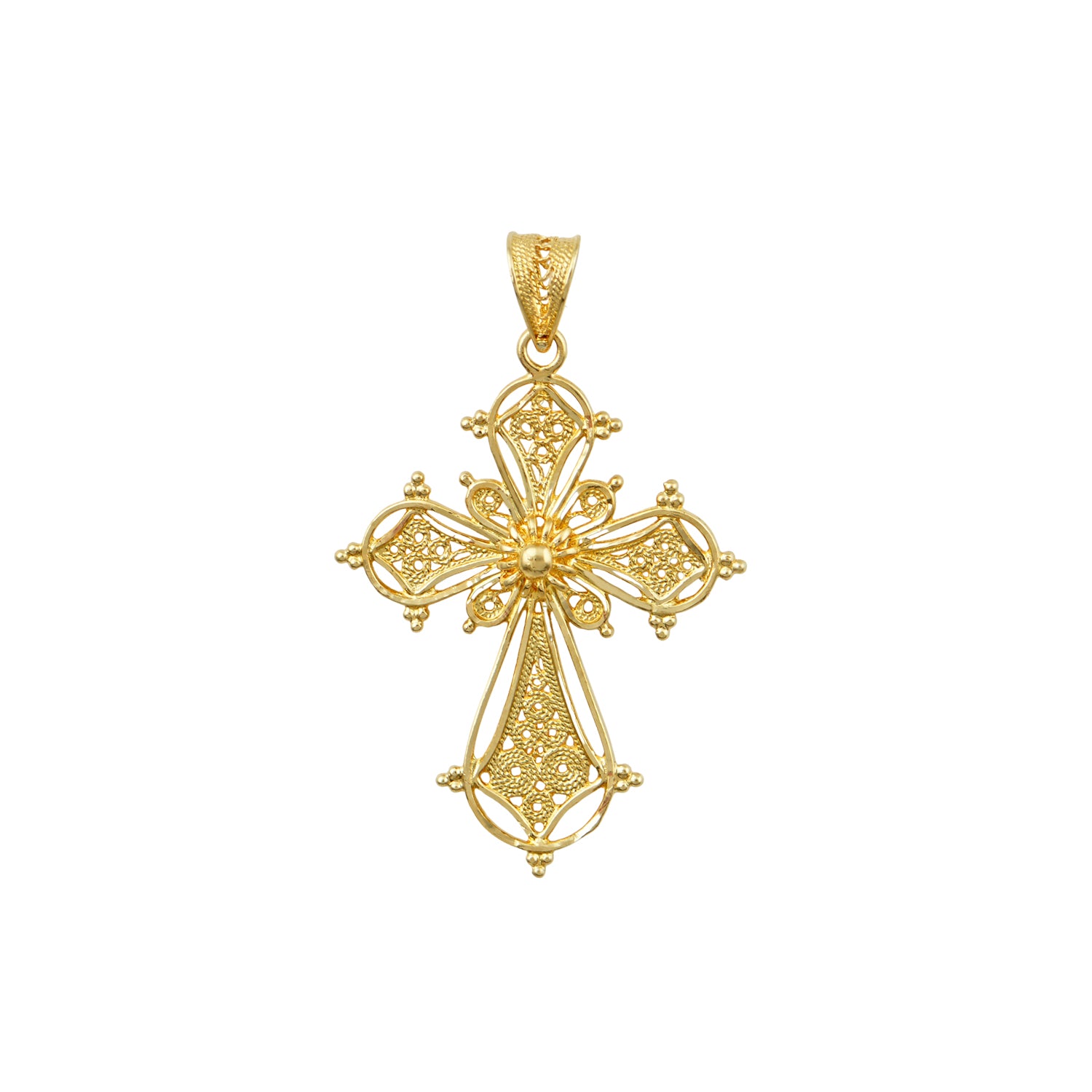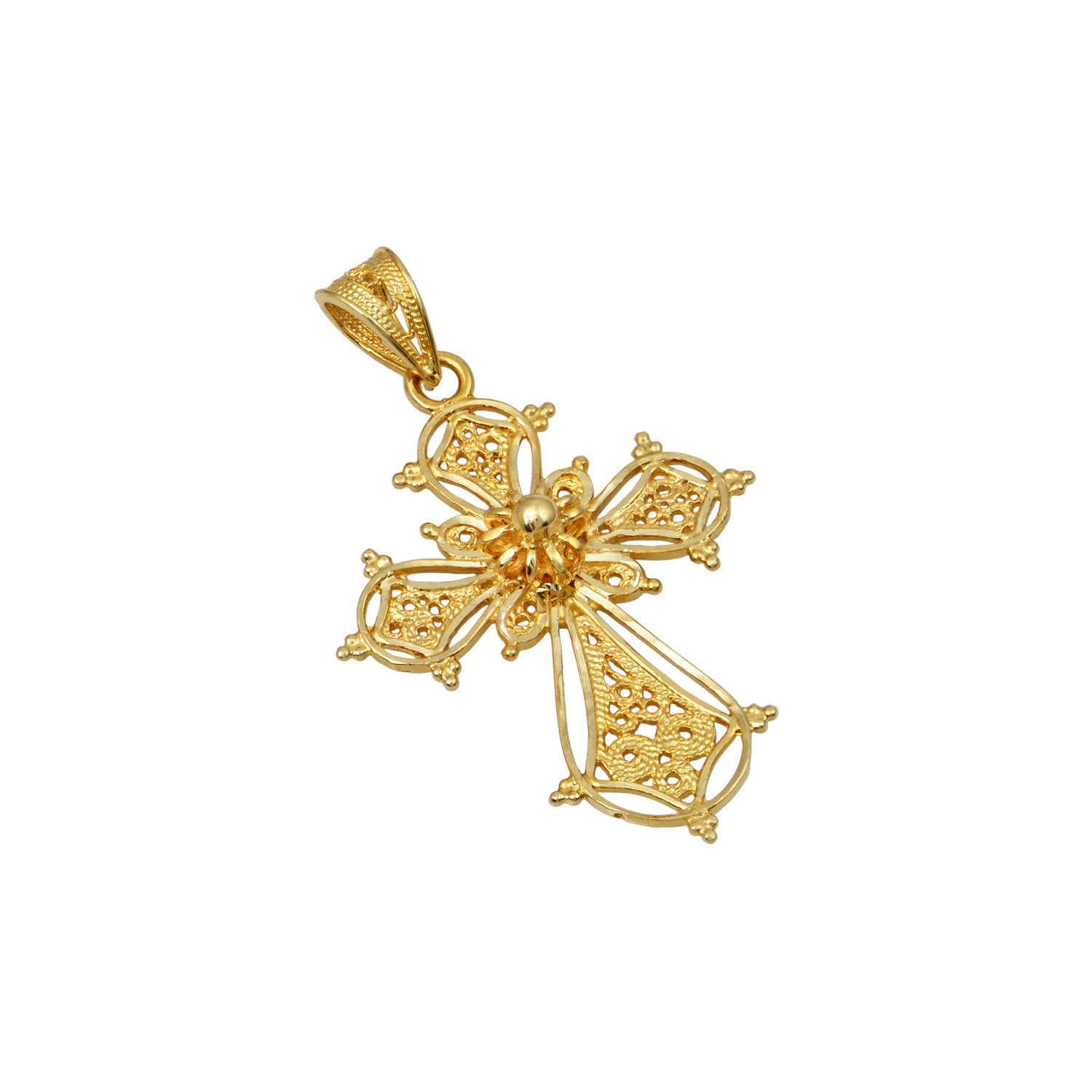 Elpis Gold Filigree Greek Orthodox Cross
Elegant 18K yellow gold wirework (filigree) Byzantine style cross with a gold flower in the center. Ελπις (Elpis) means hope in Greek.

This is a Greek Orthodox cross because the triple granulation tips at each cross ending symbolize the Holy Trinity.
Furthermore, the four filigree leaves emanating from the center symbolize the four evangelists.
Matching Gold Chains sold separately.