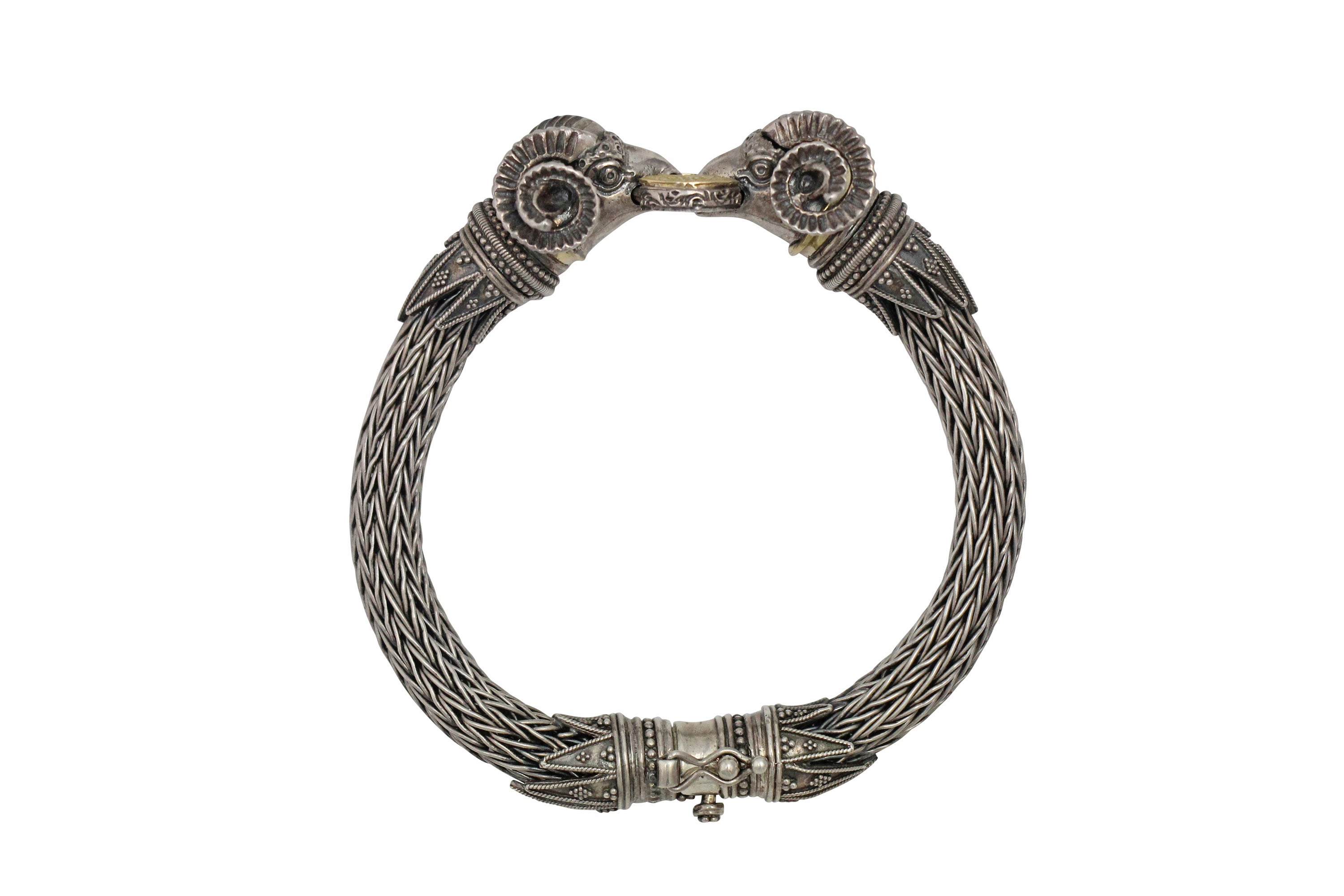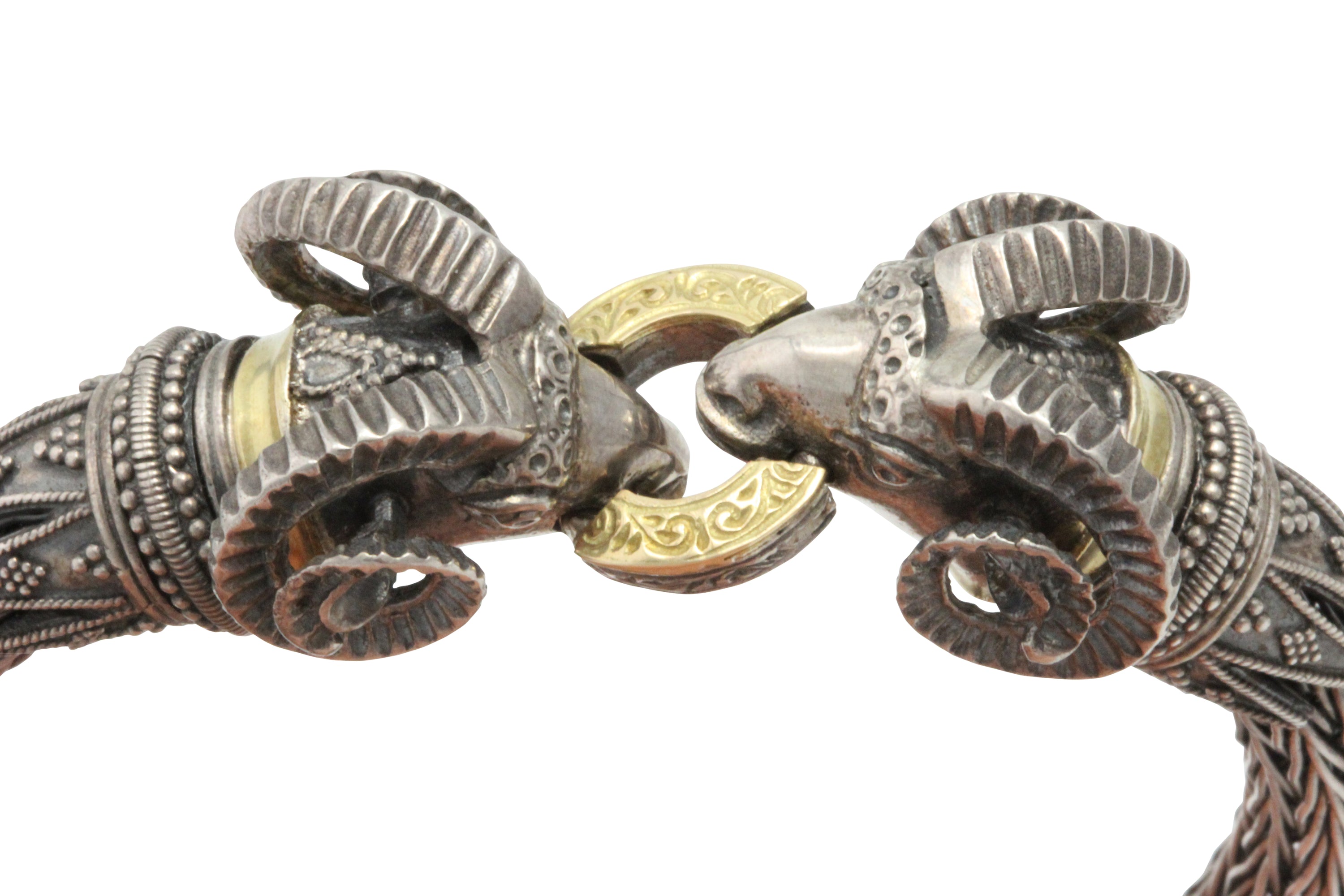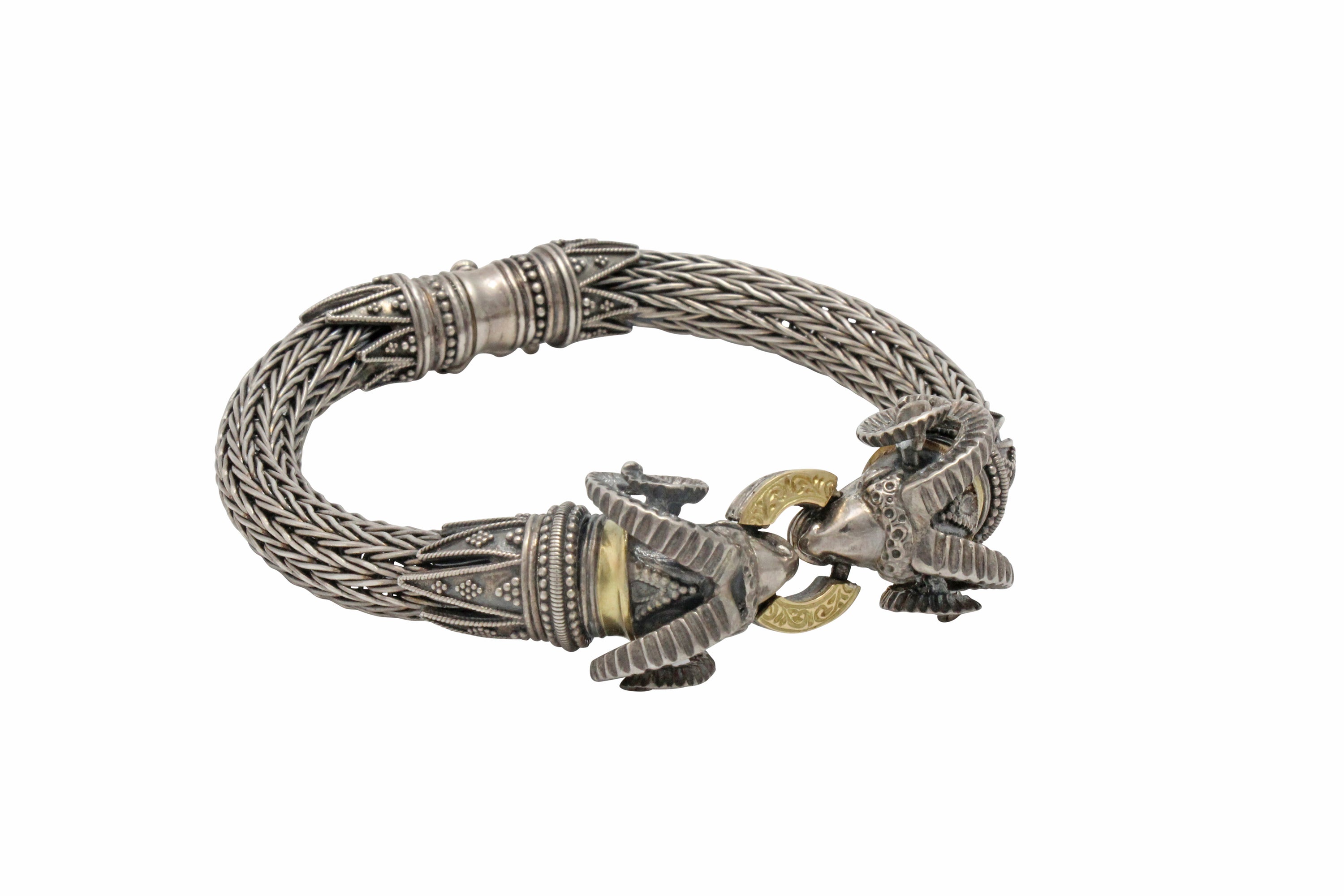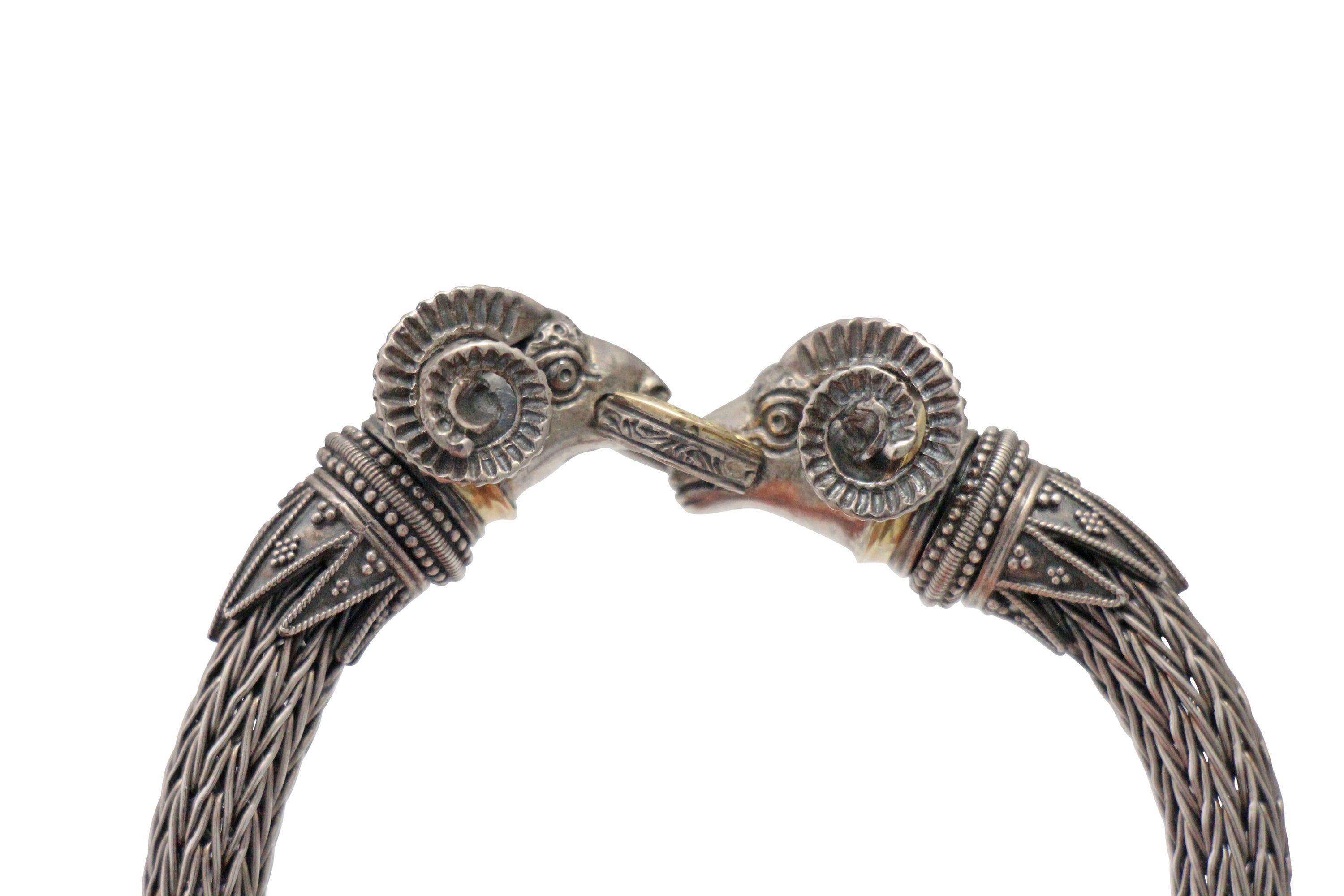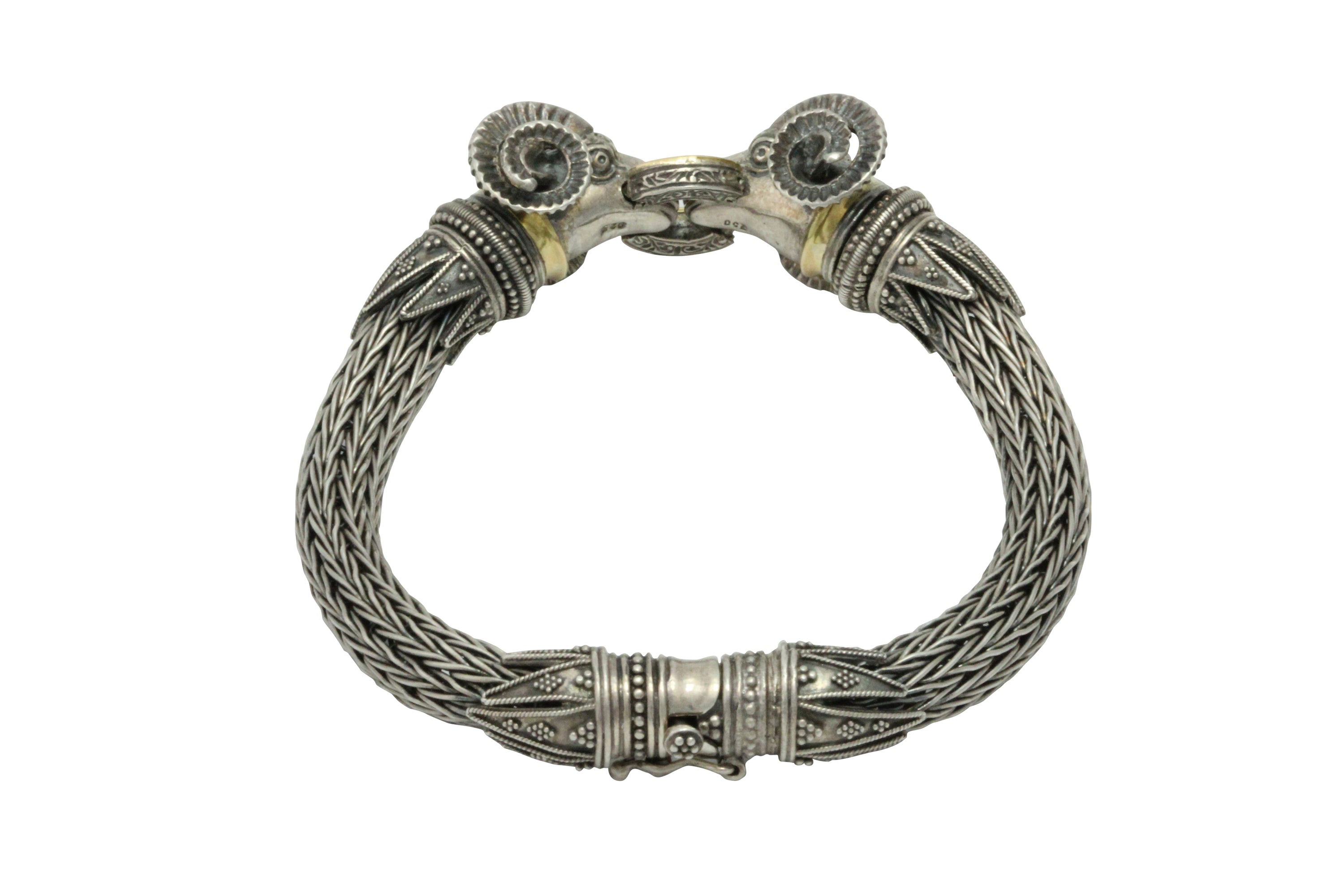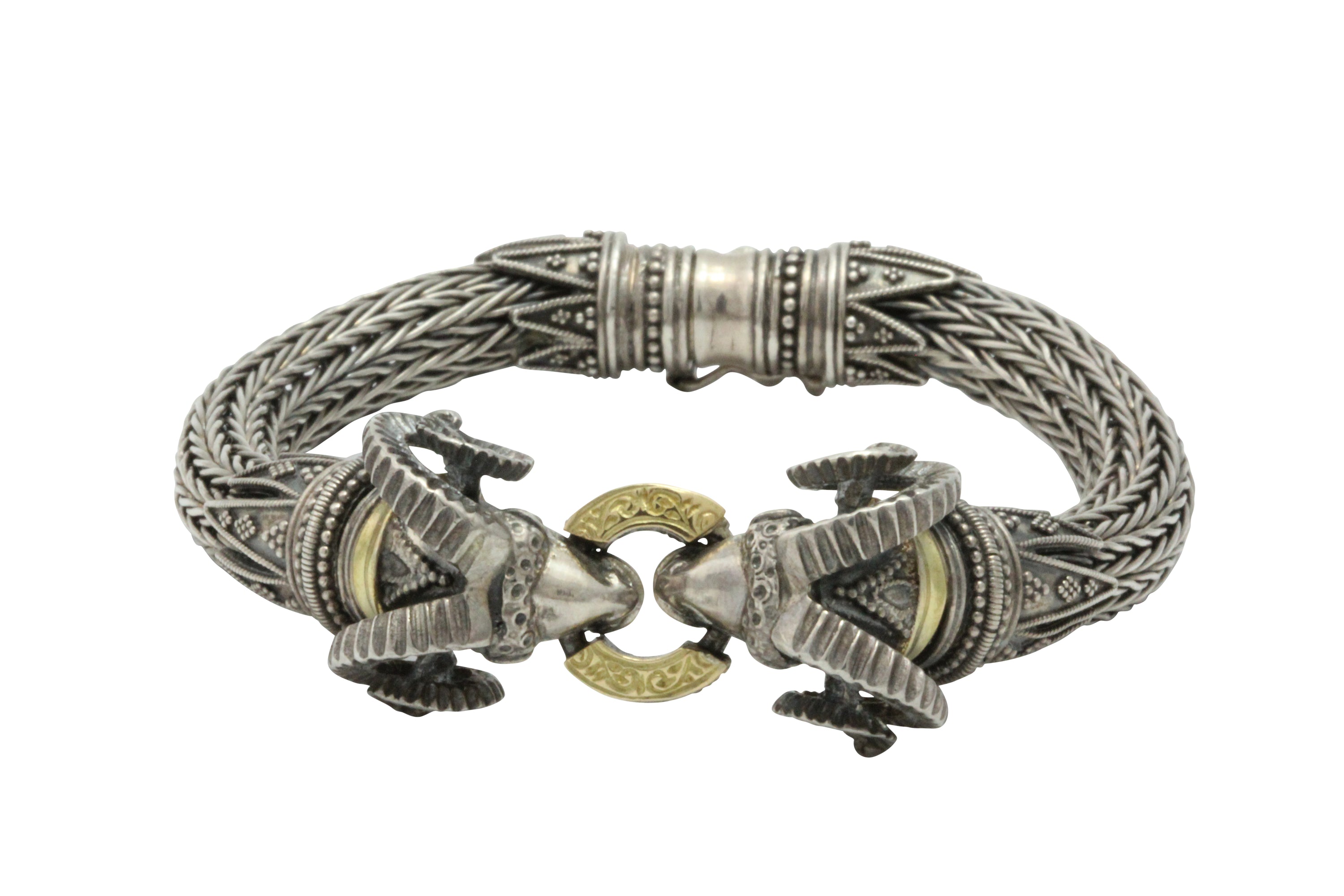 Hunter's Chrysomallo Theras Silver & Gold Bracelet
An epic Ancient Greek Design drawn from Museum finds and presented in Sterling Silver with 18K yellow Gold Accents. 
Chrysomallo Theras (Golden fleece) Rams Heads joined defiantly, at a meeting point highlighted by a carved ring of gold.  Expert craftsmanship captures every detail of an Ancient original.  The body of the bracelet is a strong yet supple, flexible hand-knit mesh with an elegantly secure closure. 

Available also in solid 18K gold with either rams heads or lions heads.