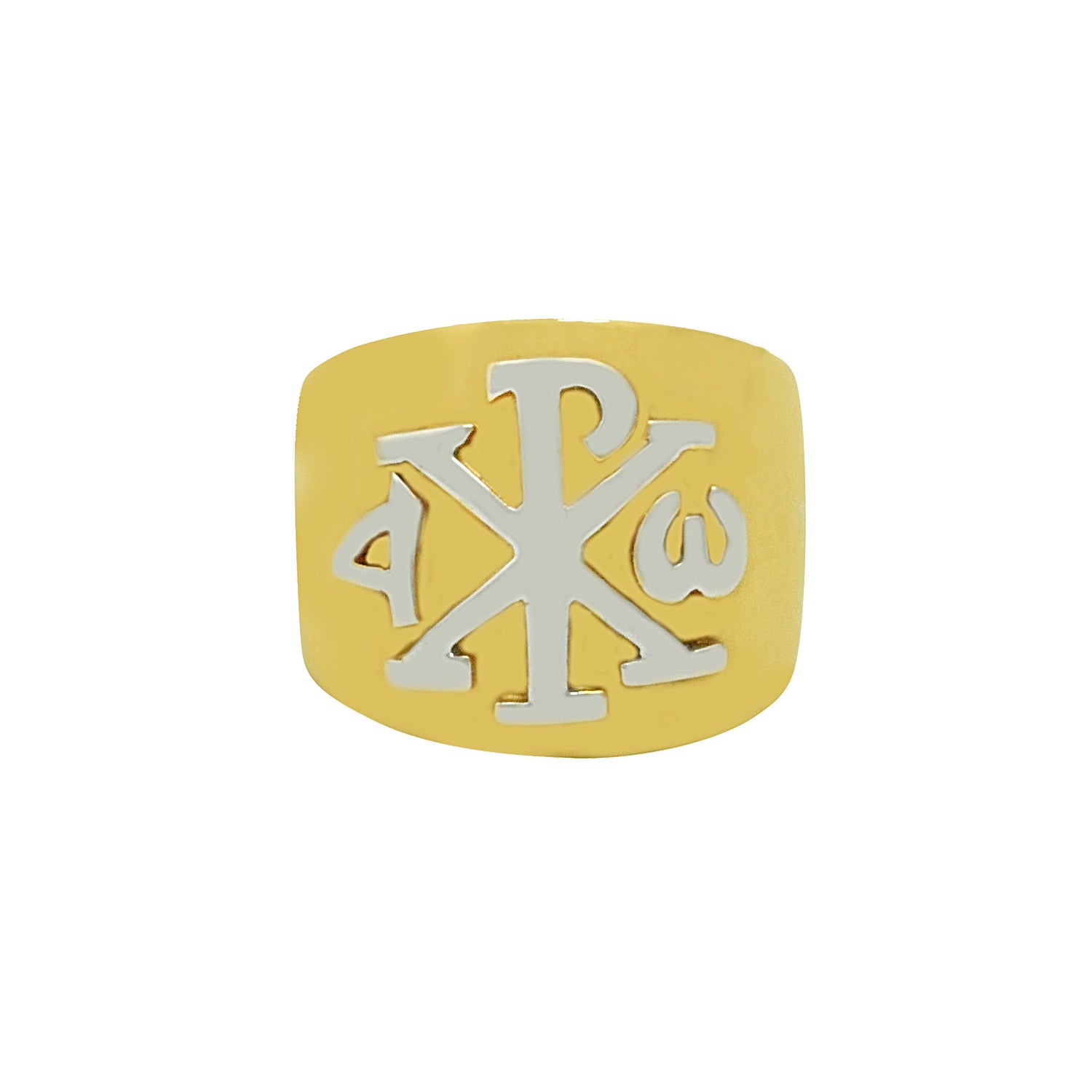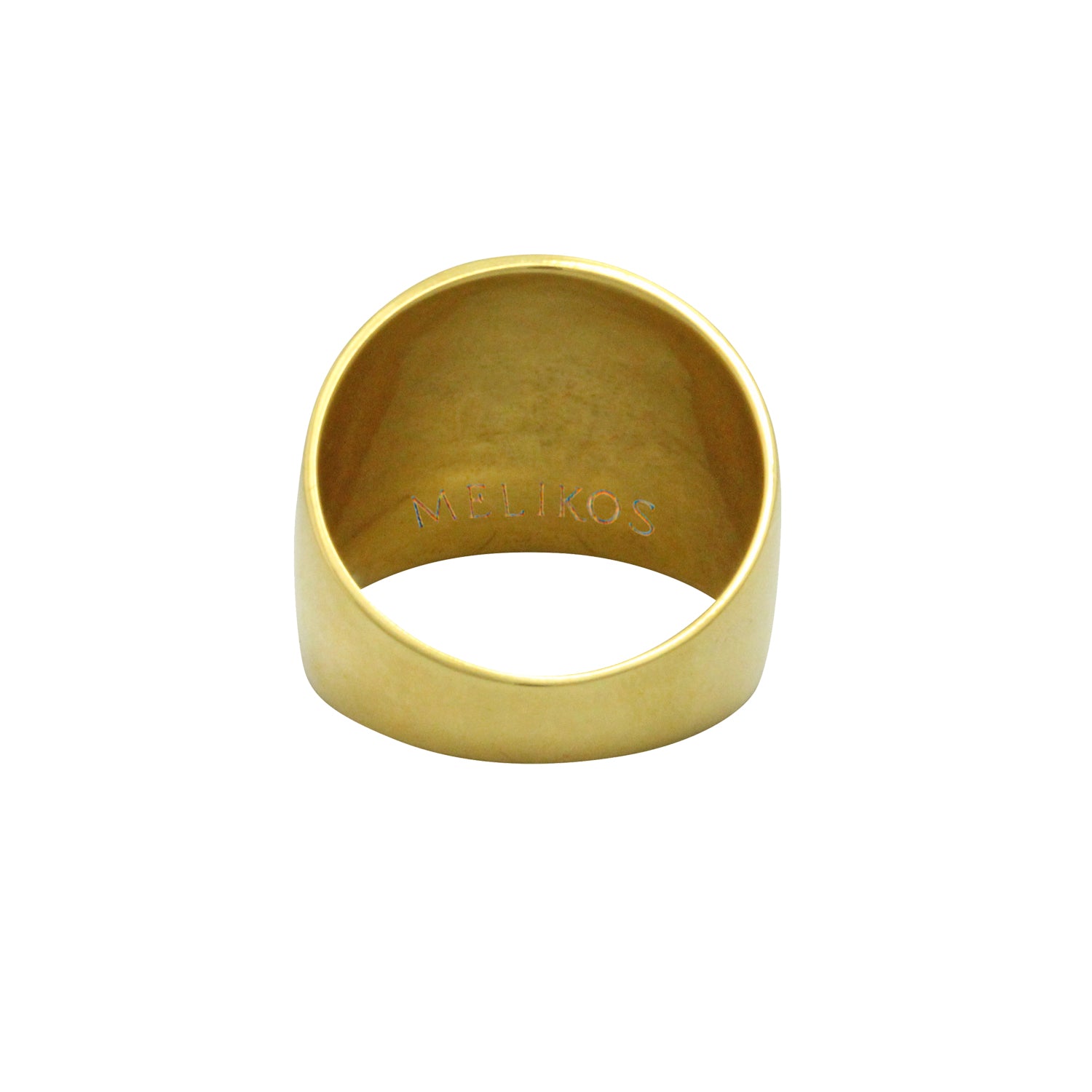 Christogram αΧΡω Gold Ring
A symbol of Christ through the ages.
Flanked by alpha (α) and omega (ω) (first and last letters of the Greek alphabet), the "X"(chi) and "P" (rho) are the first two letters of the word ΧΡΙΣΤΟΣ (Christ), known as the "Chi Rho" symbol.

For centuries, Christians have used the Chi Rho symbol to represent Christ and Christianity.  This Christogram has also been used as a good-luck charm. Essentially, this has long been the monogram of Christ, sometimes also referred to as the Chrismon, or Labarum. 

Smoothly polished 18K gold ring with the raised "Alpha Chi Rho Omega" Greek lettering inscription in luminous white gold.
Graduating from a comfortable .21" at the back of the band to a stately .74" at the face.