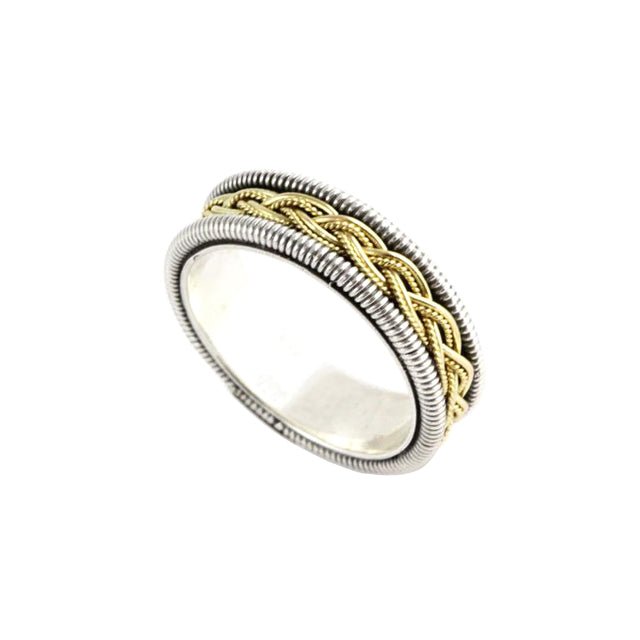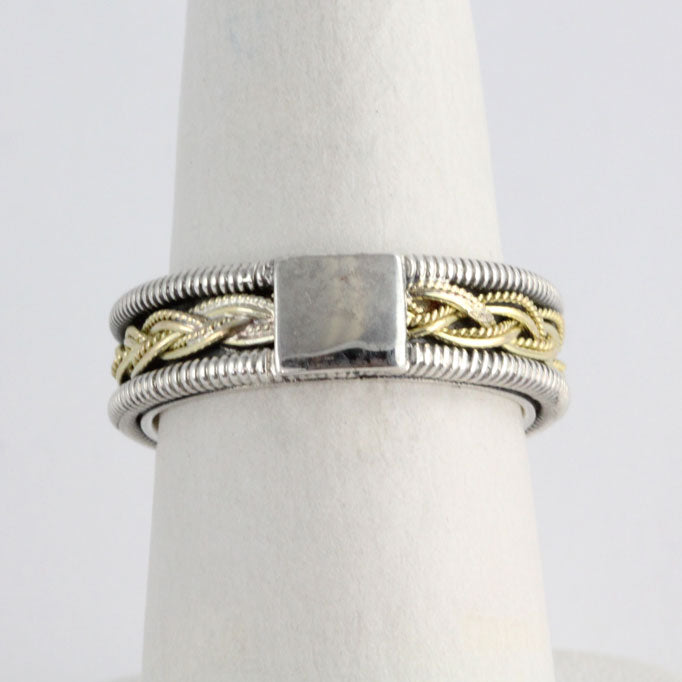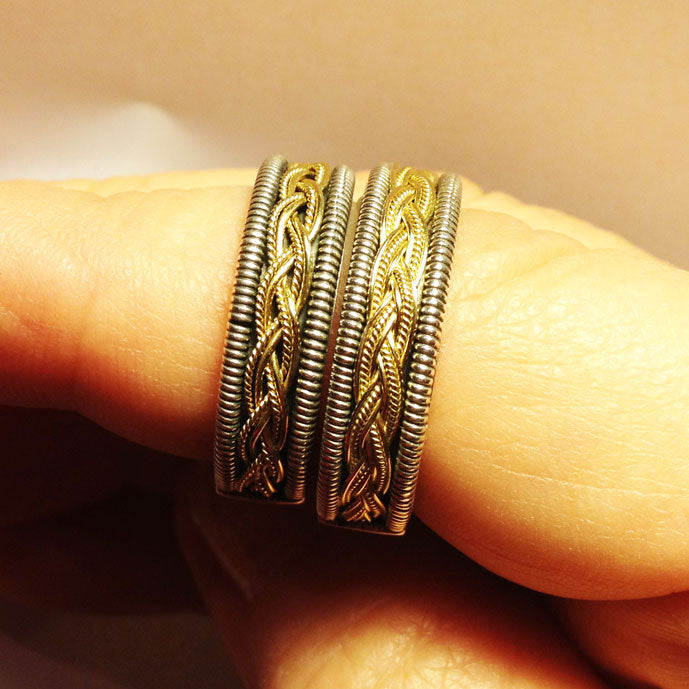 Braid of Ariadne Silver & Gold Ring
This thread is woven to face life's most daunting puzzles.  Ariadne offered her young love a fabled coil of yarn to make his way back to her, and he did prevail in his quest.  Solidly braided pathways will lead out of any maze, and intertwine for a strong union.    
Sterling Silver and solid 18K yellow Gold braided Band with decorative coiling on the edges. 

Offered in two styles, as women's version (two ply braid seen in main images) and men's version (three ply braid, seen in the comparative modeled image).
Sizes  8.25 and 10 in stock 
Please inquire about other ring sizes. White gold/yellow gold version possible as well.