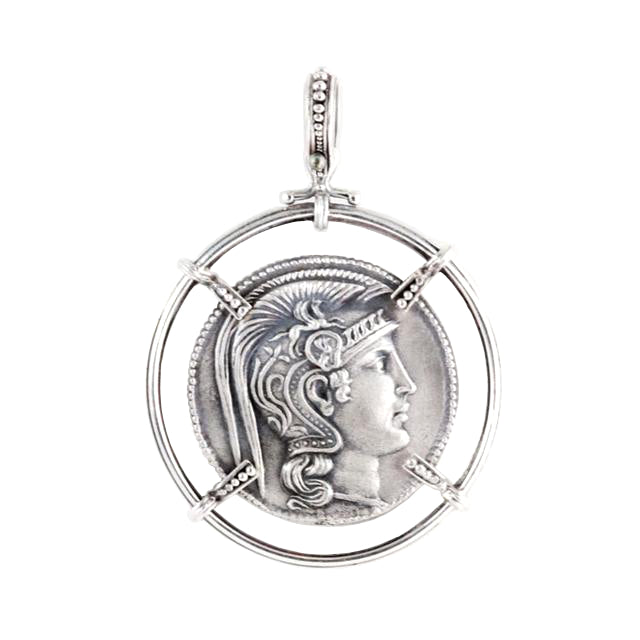 Athene Glaux Sterling Silver Medallion
Sterling Silver replica of an Ancient Greek Coin of Goddess Athena.  On the reverse side there is an image of an owl (Athena's favorite bird and symbol of wisdom) with the inscription of King Antiochus. The coin is a tetradrachm which is securely suspended by four prongs on an outer ring. 
The pairing of fair Athena's profile and her owl companion remain steadfast symbols of knowledge, wisdom, perspicacity and erudition.