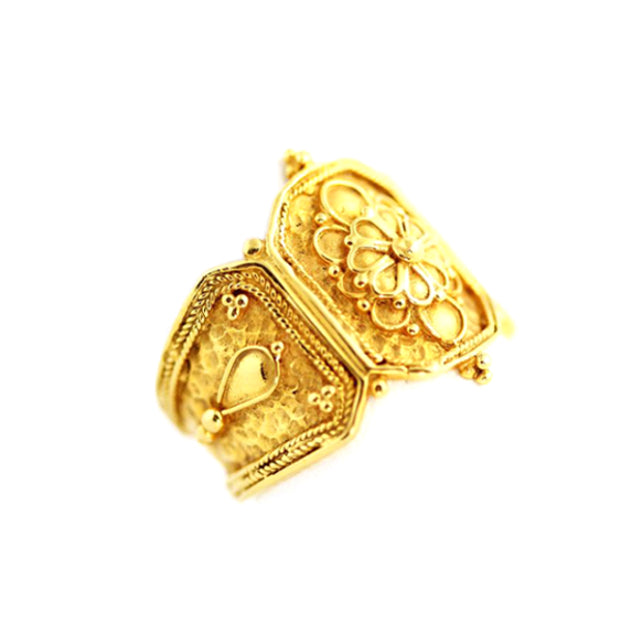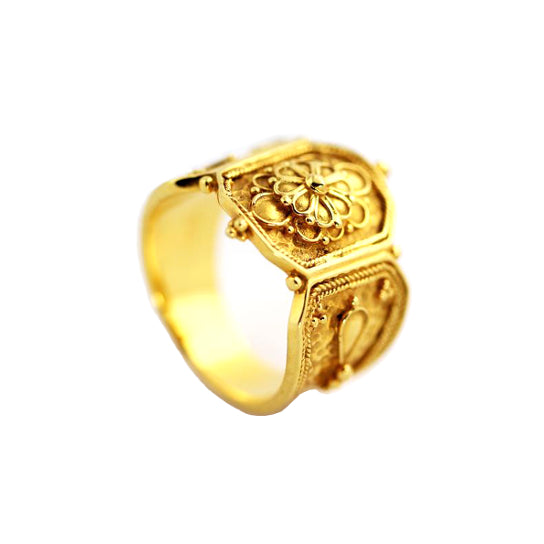 Anthos - Gate of Blooms 18K Gold Ring
A majestic solid 18K yellow Gold Ring with Ancient Greek Rosette (Rothakas), decorative granulation, wirework and large hand hammering.  The entire ring has a high profile that tapers down to 0.25" at the bottom.

Be the keeper of this regal doorway, flourishing with its precious blossom.