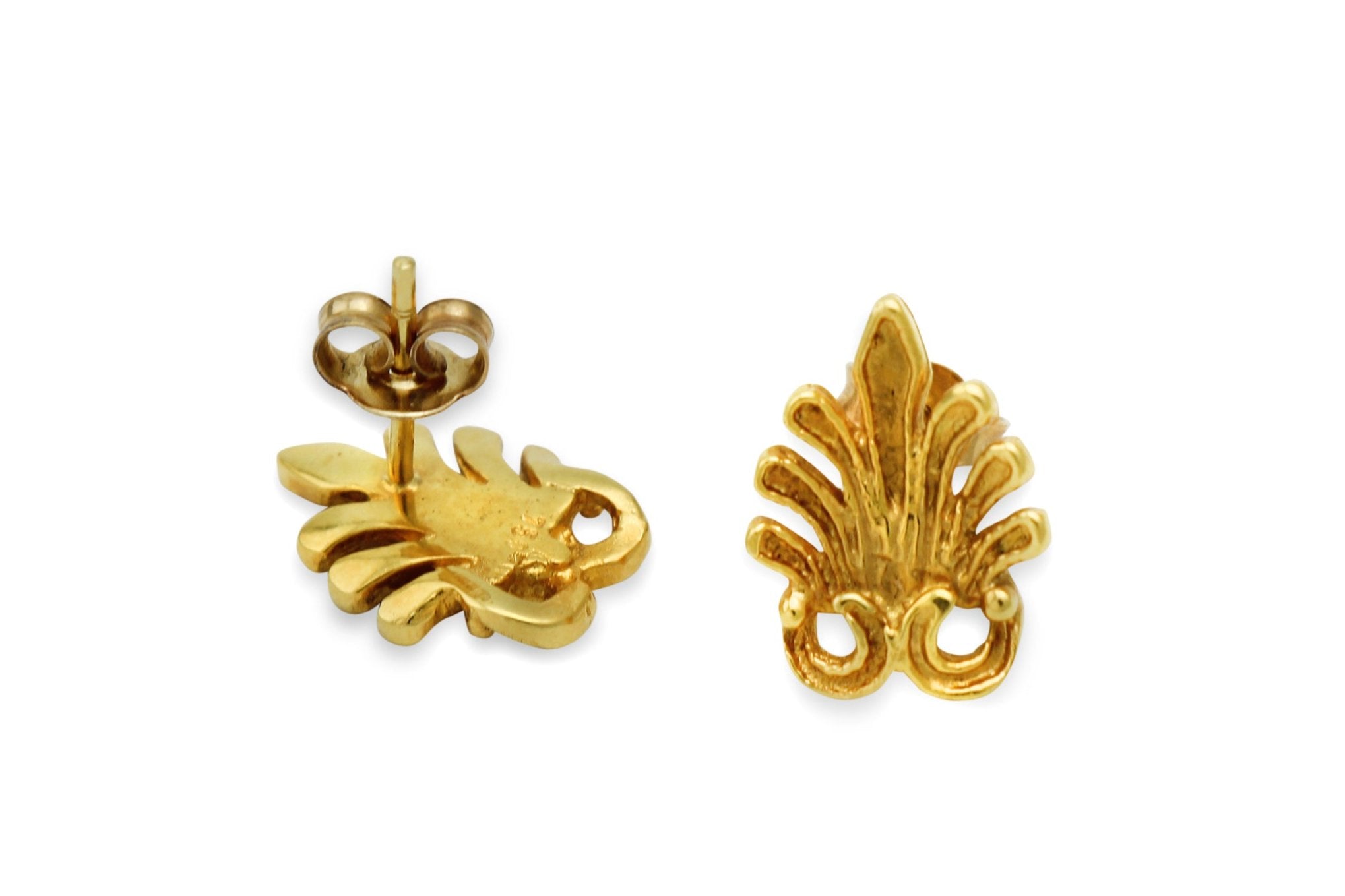 Anthemion Palmettes Gold Earrings
This balanced motif represents the detail of palmettes, or a bloom of the honeysuckle flower.  This traditional design was often used to adorn temples, villas and public buildings in Greece, particularly on roof end tiles.  Evocative of the sweet scented vine of pure white blossoms, both delicate and intoxicating. Harmonious symmetry.  
Solid 18K yellow Gold Earrings of Anthemion, a timeless design detail of classical Greece.