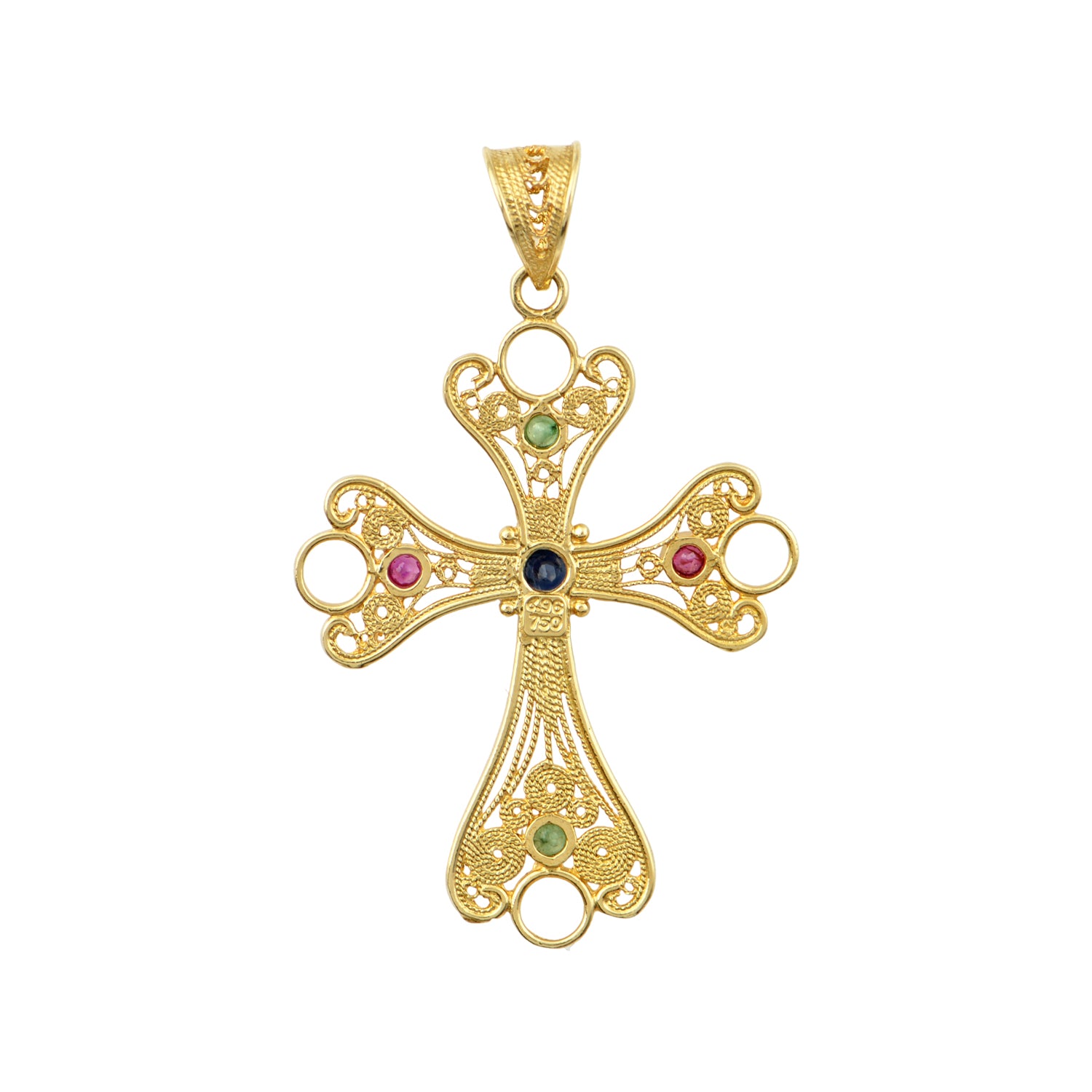 Alexiad Greek Orthodox Gold Cross
A lacy, solid gold filigree is set with Emeralds, Rubies and a heart of Sapphire.  Delicate hands have expertly crafted intricate wirework which continues onto the bale of this elegantly shaped 18K yellow gold Byzantine style cross.
Scrolling and open design, a narrative of color, flowing form and light captured in the intricacies of this precious jewel, named after a personal historical account of an Empire, written by Anna Komnene, Byzantine Princess.  The motifs of her Alexiad as intricate as this heirloom gem.  
This is a Greek Orthodox cross because the trefoil at each ending signifies the Holy Trinity.
Available in three sizes.