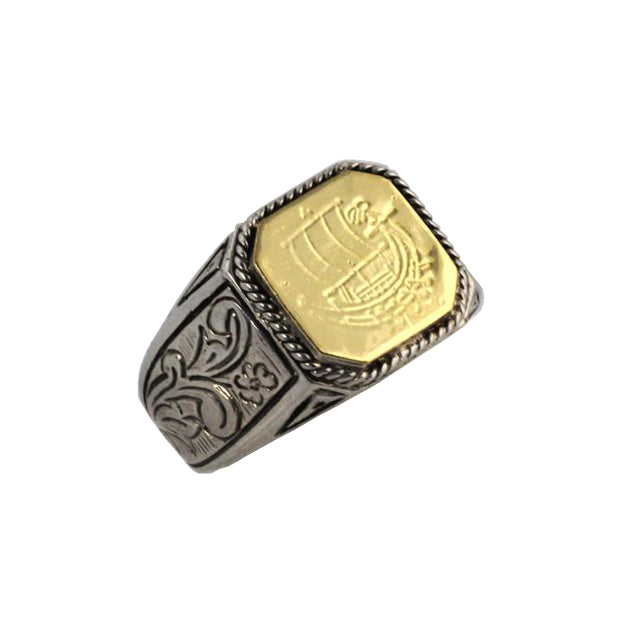 Vessel of Athens Silver & Gold Ring
Pushing the technological limits of the Ancient world, the trireme ship, fast and agile, was the dominant warship in the Mediterranean during the 7th to 4th centuries BC.  Now, its slim and elegant figure grace a bounty of records and of precious art. 
Octagonal Sterling Silver Ring with a solid 22K yellow Gold engraving of an Ancient Greek Trireme. The shank has traditional carved floral motifs.
Dimensions:  0.56" H x  0.58" W
Weight of Size 10.75:  15.4 g
For other ring sizes, please inquire.