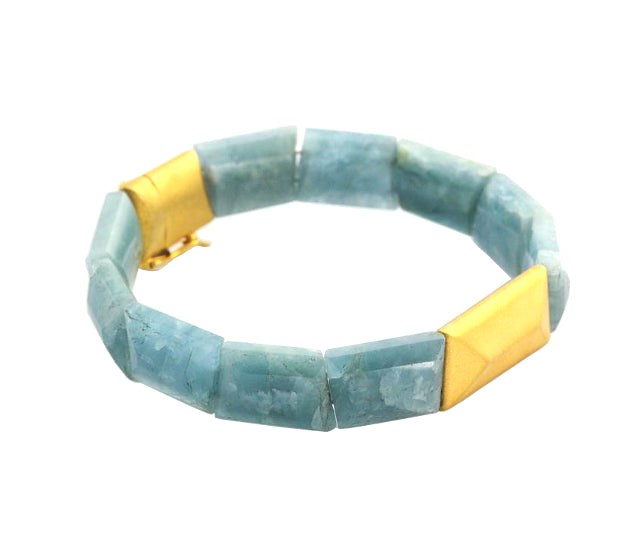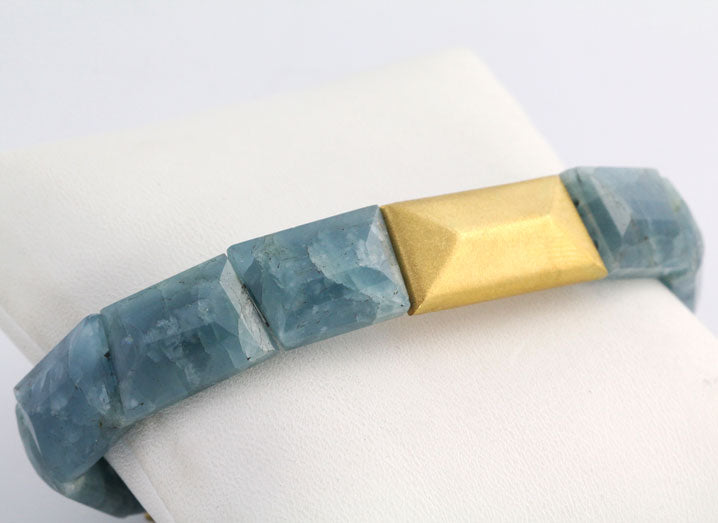 Thalassa Aurora Aquamarine & Gold Bracelet
A striking solid 22K yellow Gold Bracelet with an exclusive cut of  faceted Aquamarine unpolished stones.  The gold has a satiny brushed finish. Available also in Black Onyx.
Matching necklace, earrings and ring are also available.
Special Order only. Please inquire.
One of our exclusives.