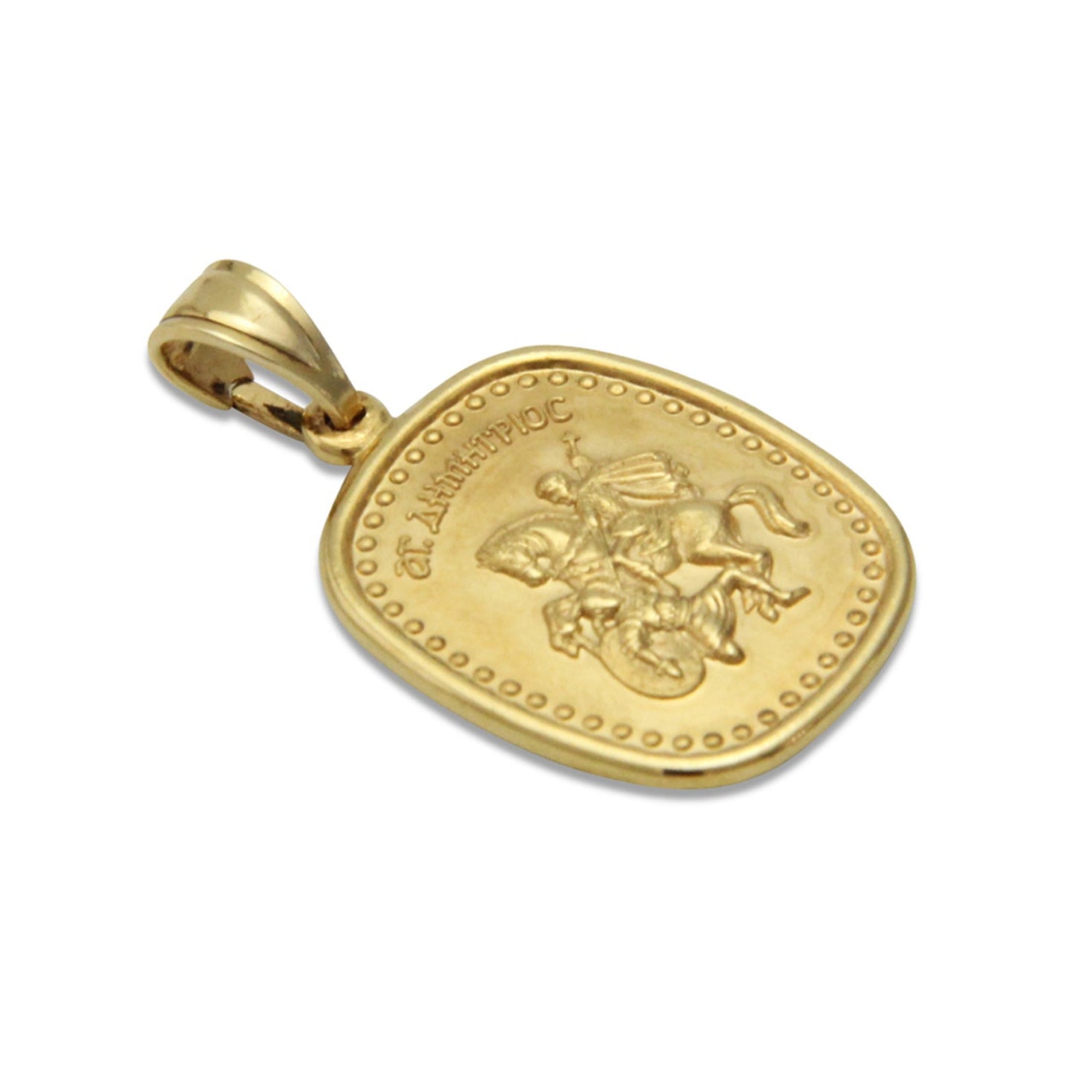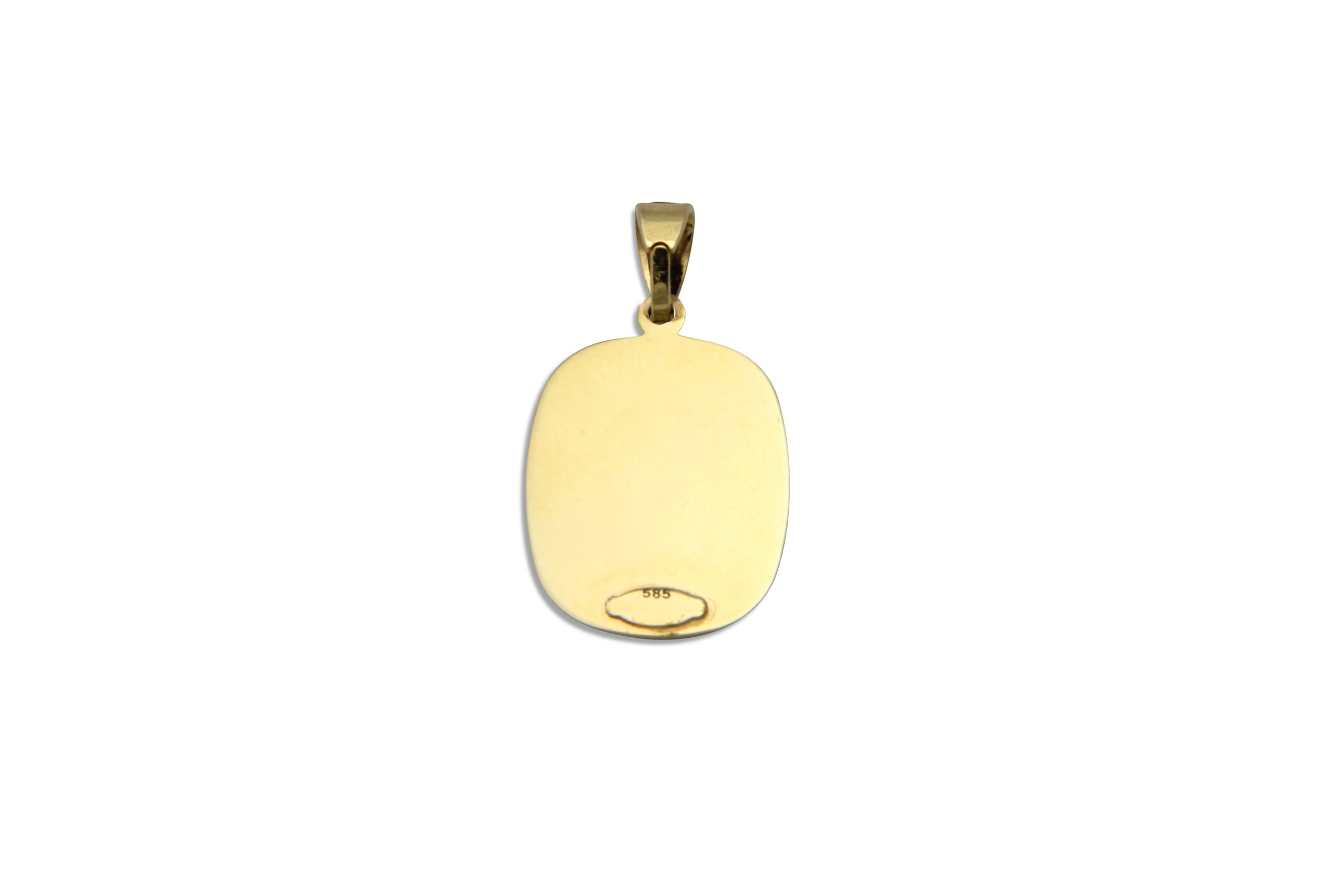 Saint Demetrios Gold Medallion
Solid 14K yellow Gold medal of Saint Demetrios written in Greek, i.e., Αγιος Δημητριος.
Saint Demetrios of Thessaloniki came from a wealthy family and because he was athletic in appearance and heroic in spirit, he became a high-ranking officer in the Roman Army at a very young age. This is why he is depicted in Byzantine icons in military dress, either standing or riding a horse. Throughout his life, he considered himself a soldier of Christ first, and a military soldier second.