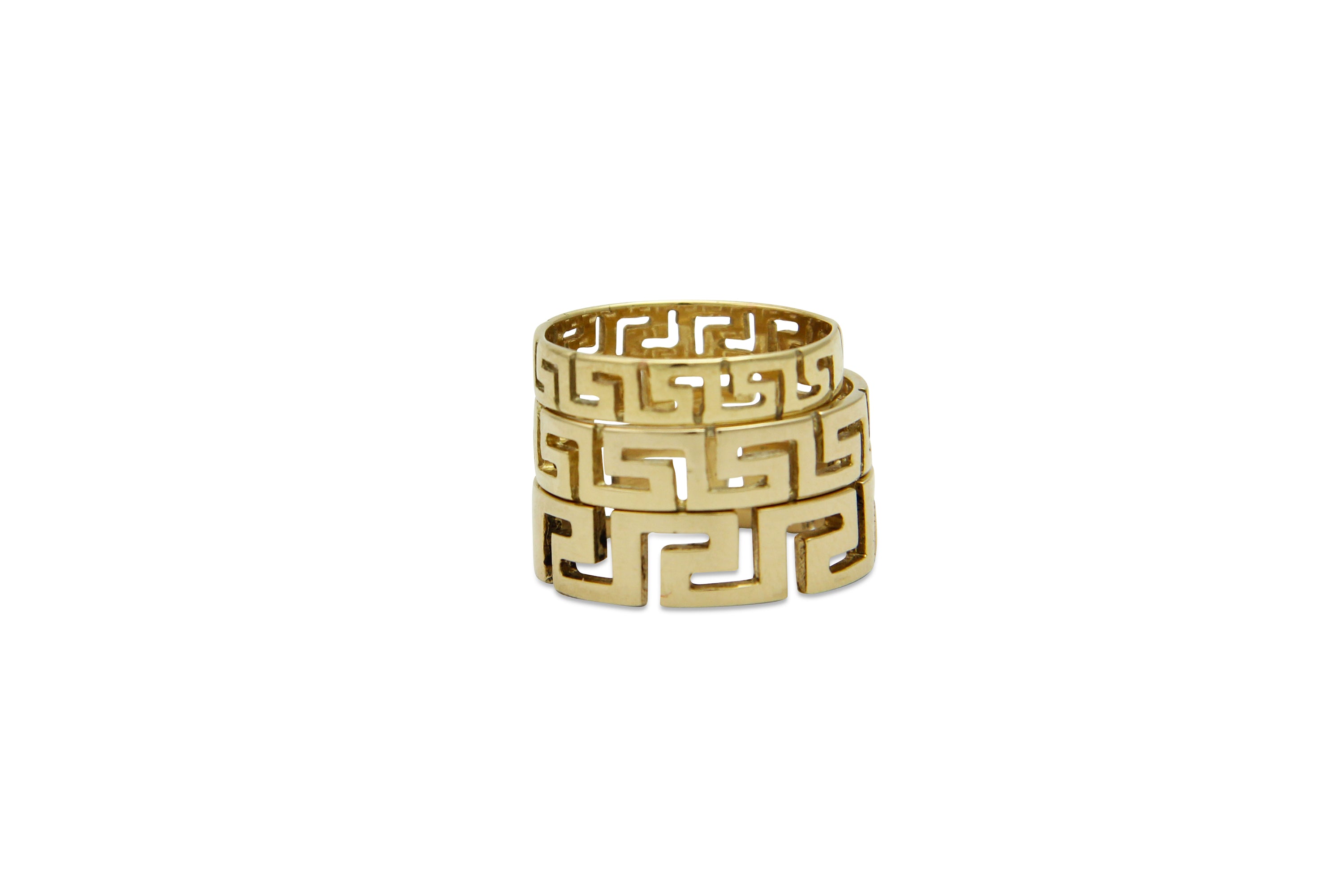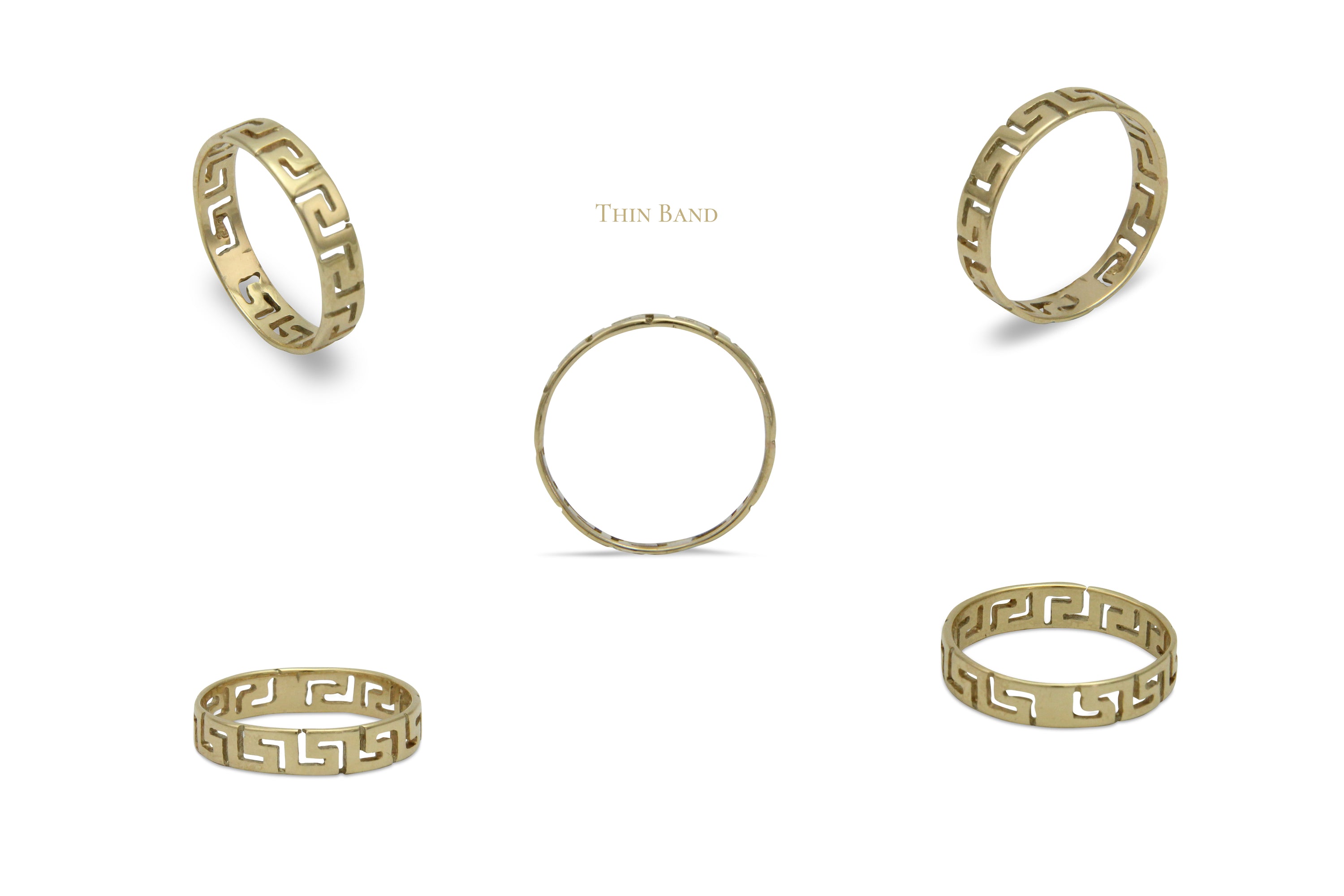 Rivers of Life Meander Gold Ring
Solid 14K yellow gold rings with the meander pattern. 
The Greek Key, or Meander pattern, was widely used in Ancient Greece symbolizing infinity or the eternal flow of things. The twisting pattern also symbolizes the bonds of friendship, of love and has been thought to mimic the serpent, symbol of guardianship and healing.
The word meander (Μαιανδρος, in Greek) originates from the name that the Greeks gave to a river, with many twists and turns, that is located in today's Southwestern Turkey when they lived there in ancient times. It is the pattern most closely identified with Ancient Greek artifacts, sometimes even called the "national Greek pattern".
Dimensions/ Weight:
Thin: 0.14" W              Starts @  1.5 g
Medium:  0.19" W      Starts @  2.4 g
Thick:  0.23" W          Starts @ 4.2 g
Available in many ring sizes, generally from US 6 to US 12. Weight varies according to ring size. For other ring sizes, please inquire. 
Coordinates with the Sleek Ariadne Set.
Also, available in white gold or 18K gold (by special order only). Please inquire.