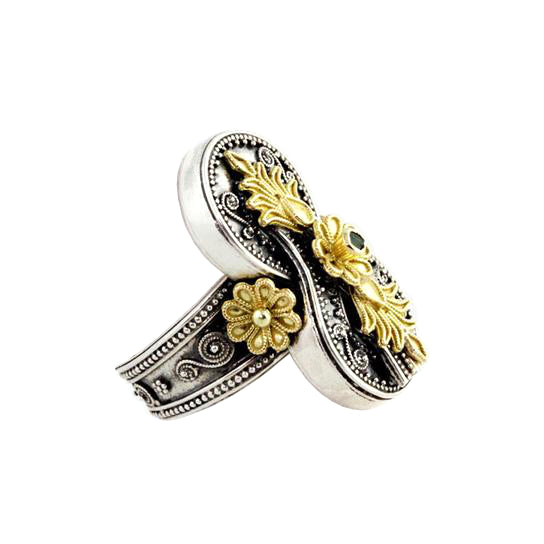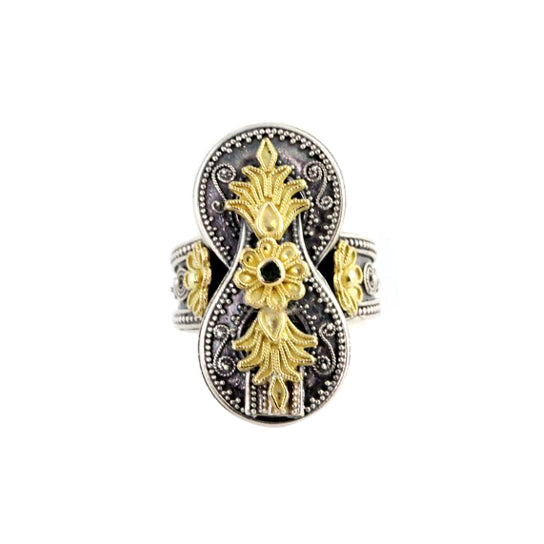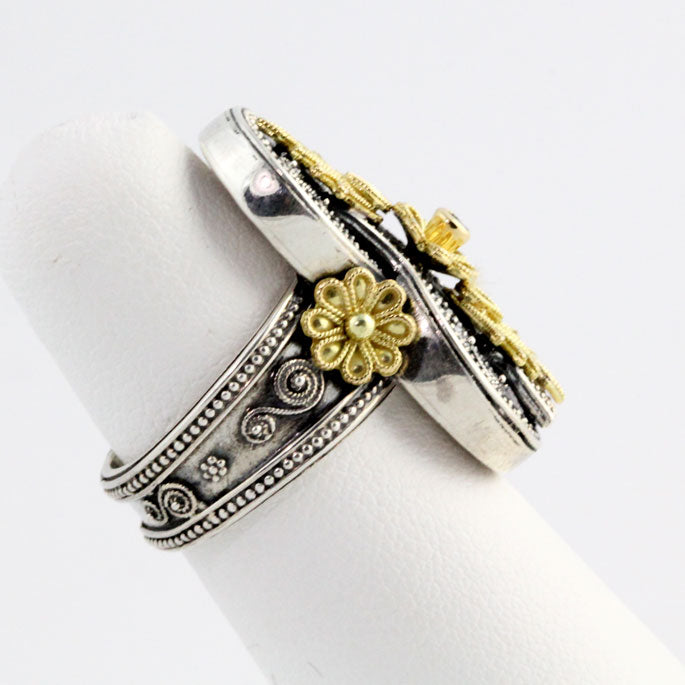 Gordian Knot Silver & Gold Ring
An extravagant Sterling Silver and 18K yellow Gold ring of the Hercules Knot (Kομβος του Ηρακλεους). 
Richly adorned with Ancient Greek decorative elements, featuring three rosettes, one with a 5mm, 0.3 ct emerald in the center.  There are two intricate Anthemia (roof tile ends representing honeysuckle flowers), intricate granulation and wirework.
The undoing of the Gordian Knot was one of the Feats of Hercules, and moreover its three oval shapes have represented the three forces (positive, negative and neutral) that comprise the universe.  It is rumored that the Gordian Knot may help enlighten one to see difficult situations more clearly, with renewed hope and energy... 
A ruby version is also possible. Also available in solid 18K gold.
| | | | | | |
| --- | --- | --- | --- | --- | --- |
| | | | | | |
| Stone | | | | | |
| Height | | | | | |
| Width | | | | | |
| Weight | | | | | |