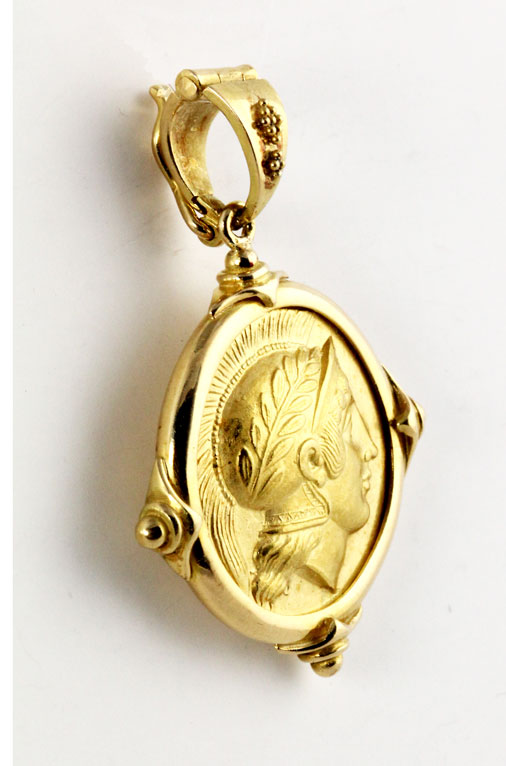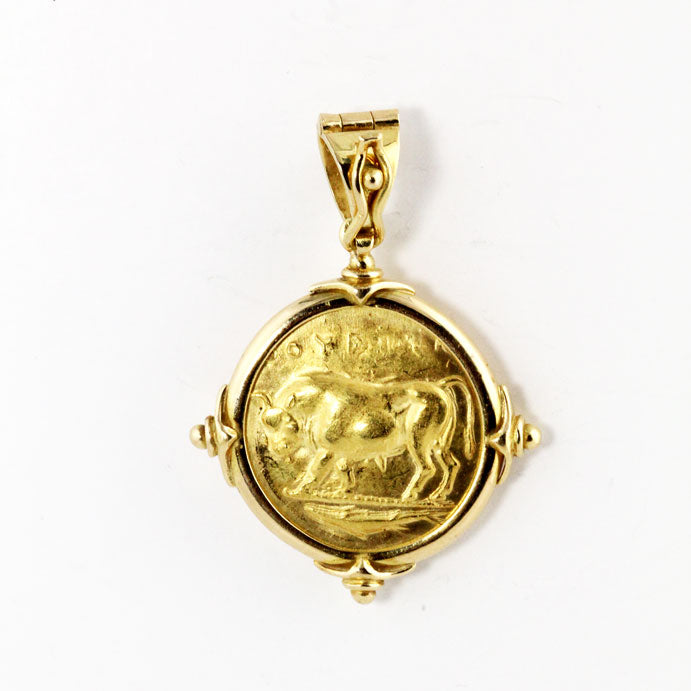 Athena's Magna Graecia 18K Gold Medallion
Athena, goddess of wisdom, patron goddess of Athens, esteemed as a personification of the important ideals of the ancient Greek spirit, prudence and bravery.  Protector of cities and goddess of war and power, she is depicted wearing her helmet adorned with an olive branch, long standing symbol of peace, victory and excellence.
Solid 18K yellow Gold Medallion featuring Goddess Athena on the obverse and a bull (symbol of her father, Zeus) on the reverse along with the inscription Θουρειων, meaning that it was minted in an Athenian colony located in Southern Italy (founded in 444 BC). 
The coin is accented by its encasement, adorned with discs and granules.  The bail opens so it may be worn over an omega neck band or a row of pearls.