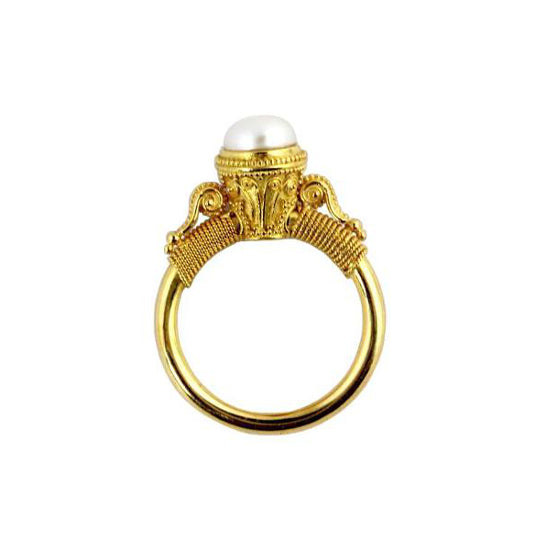 Seal of Artemis Gold Ring
Artemis, famed goddess of the hunt but lesser known for her connection to the moon, was revered in Ancient times as a protector of purity and innocence.  Young girls would often keep her protective powers close by donning clean and luminescent pearls.  
An 18K solid yellow Gold Ring with a natural Pearl in a raised setting with decorative granulation and wirework. 
Dimensions:  0.38" Diameter

Silver and gold version also available.