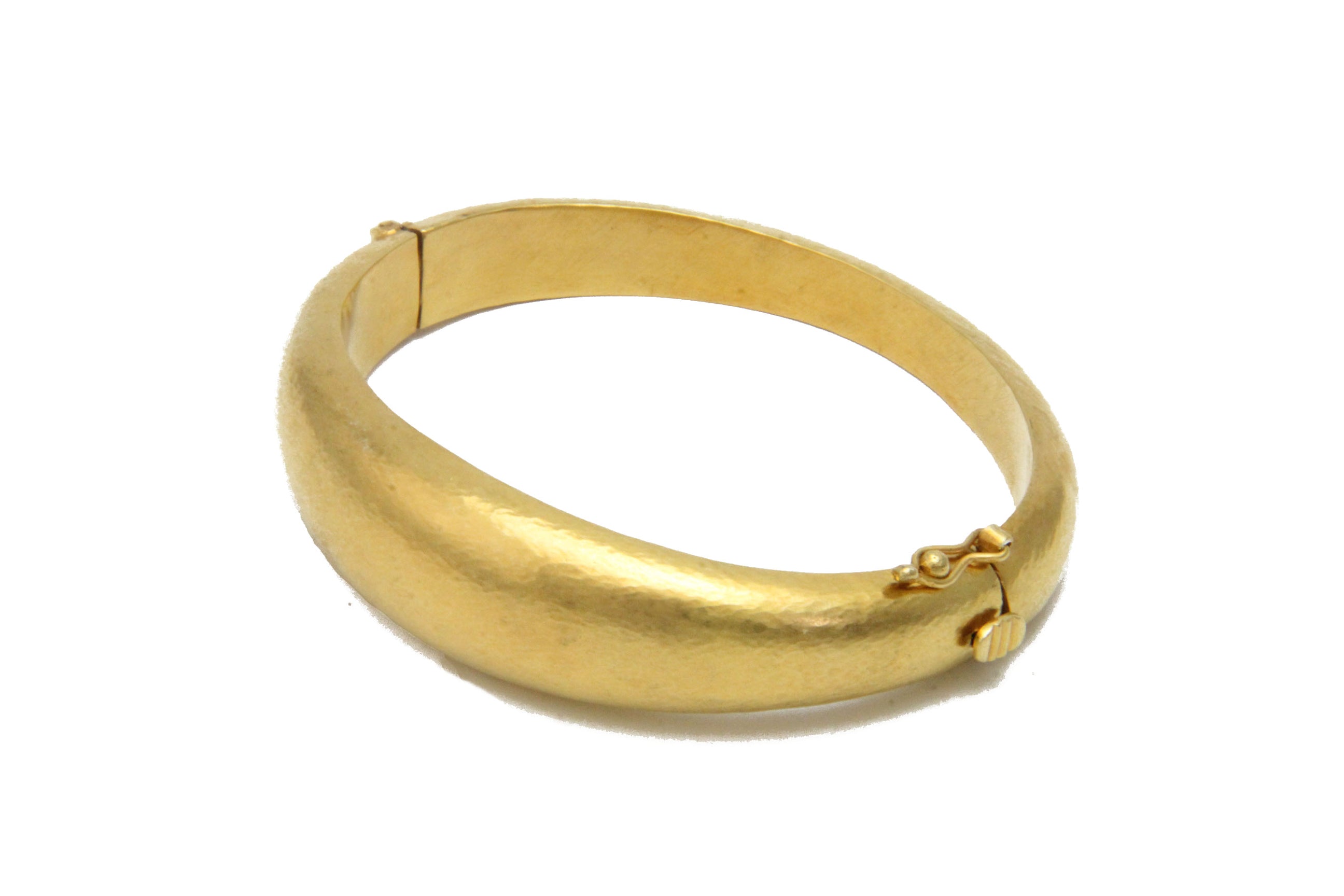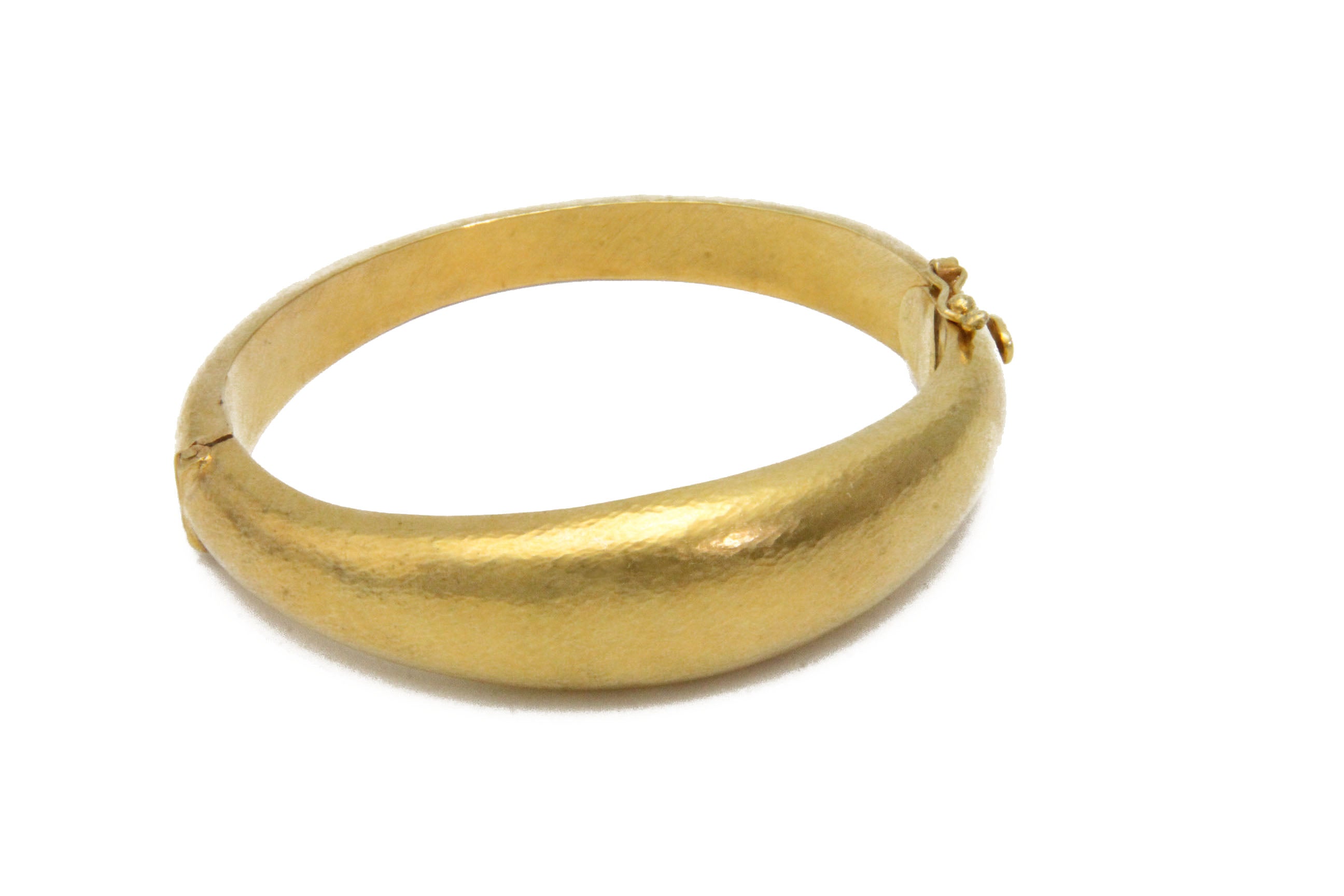 House of Aspasia 18K Gold Bracelet
Dome tapered bangle Bracelet, with micro hand hammering matte finish.  It follows the shape of the arm by being oval and having a hinge on one side and a clasp on the other, with secure closing.  It is hollow but with good weight to it.
Dome rises to 0.26" from the arm and tapers to 0.17" at the bottom of the arm. 

The last photo is a comparison between the Athenian Thargelia (top) and House of Aspasia (bottom).