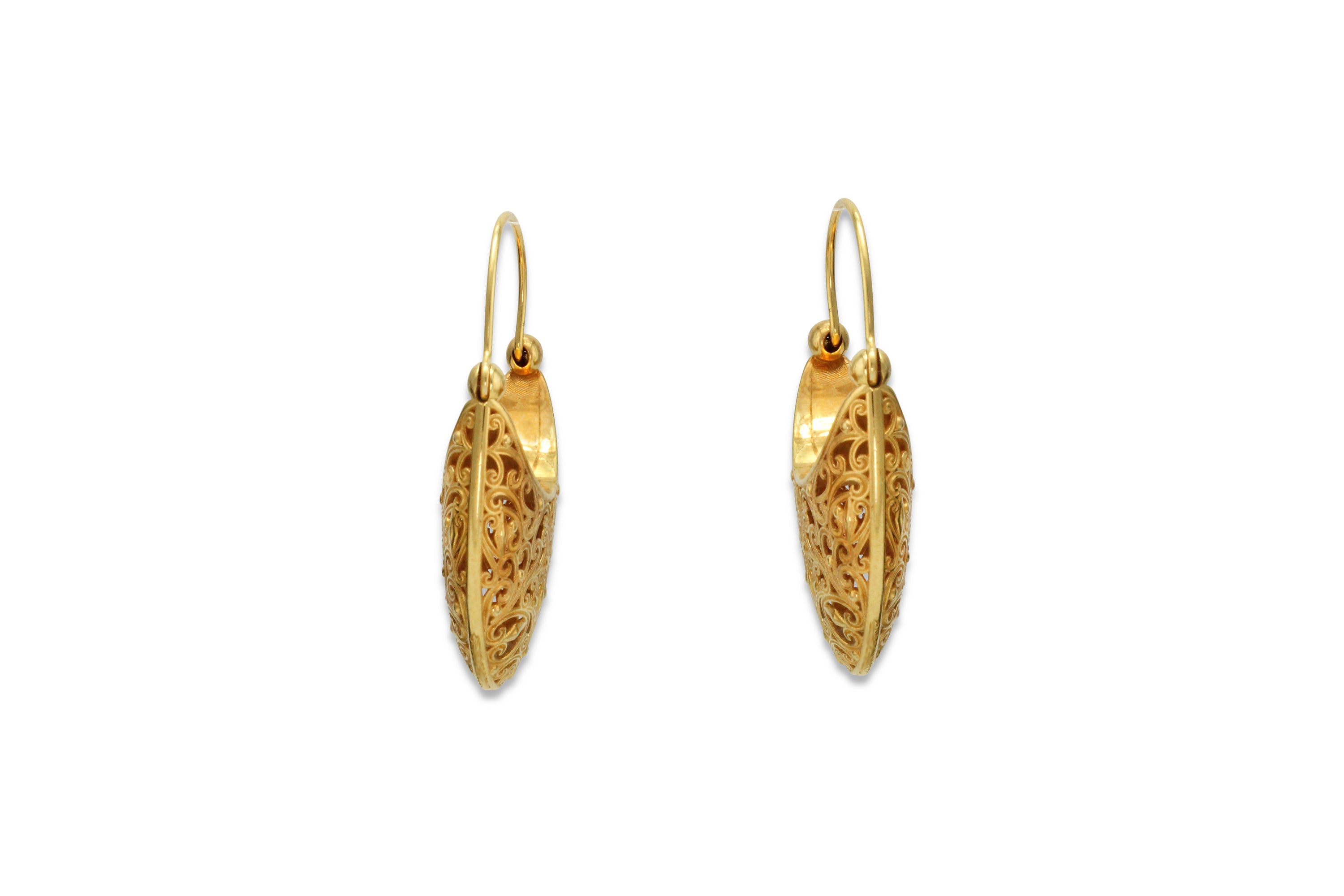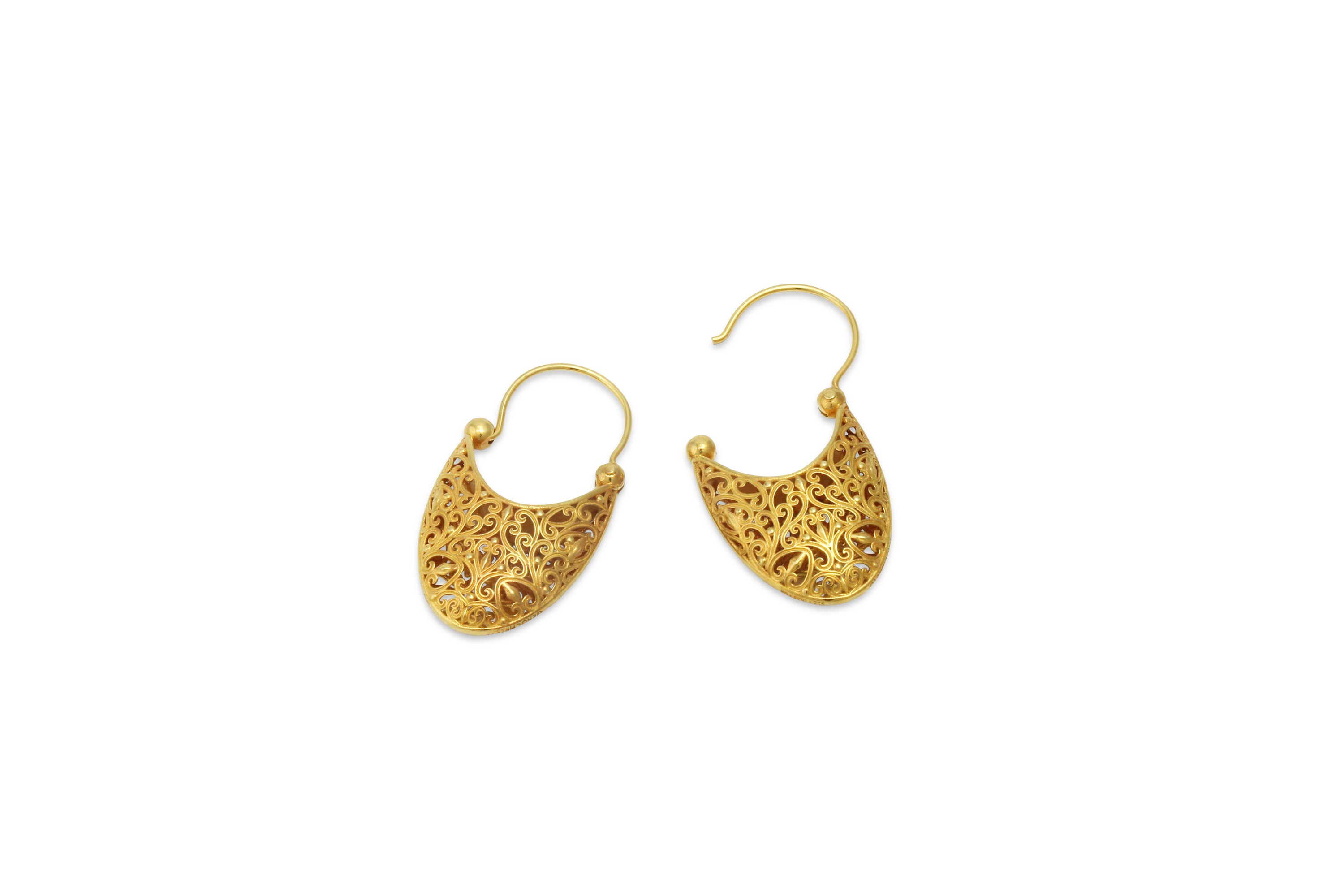 Fleur de Lis Enotia Earrings
In ancient times the ladies of the royal court (throughout the ancient world and particularly in Greece and Egypt) would hang "Enotia" on their ears, earrings resembling small purses, containers of a secret!  These pendant earrings would be filled with an unguent infused with spices and perfumed aromas, which would release into the air and warm by the heat of the body. 
Decidedly less involved today, these museum replicas marry the intricate Fleur de Lis patterns that expertly wrap around playful, dangling purse earrings, intertwined with a flowing, scrolling and very open lacy cross motif.  You may, of course, perfume them as you wish.

Decorative cutout lacy design in Sterling Silver plated (vermeil) with 18k yellow Gold.  Scroll patterns interwoven with tiny granulation on both sides.  A historic treasure of feminine sensibility.
Dimensions:
Small:     1.46" H  x  0.78" W             
Weight:  ~8.6 g
Medium: 1.68" H  x  0.89" W           
Weight:  ~12 g

Large:     2.02" H  x  1.11" W             
Weight:  ~20.6 g