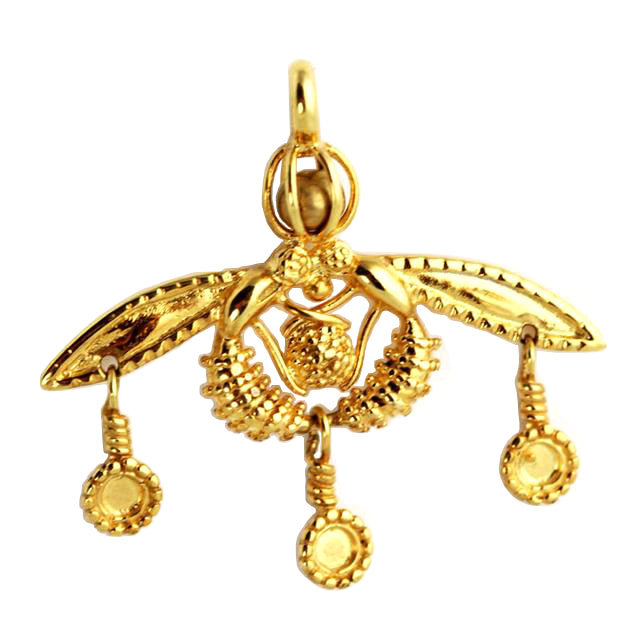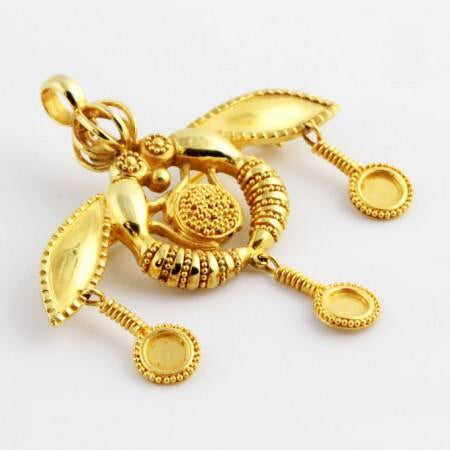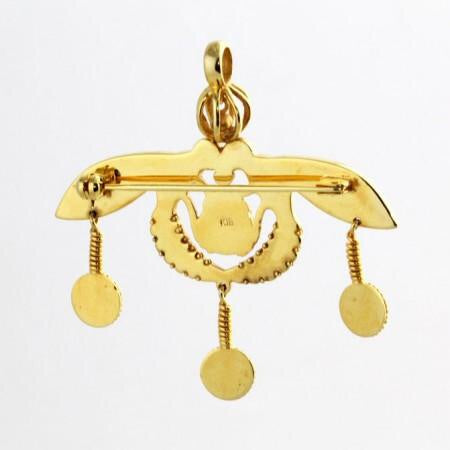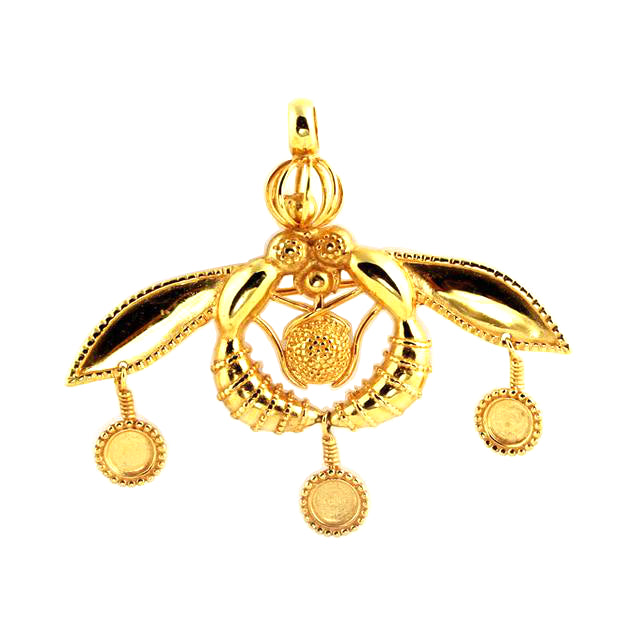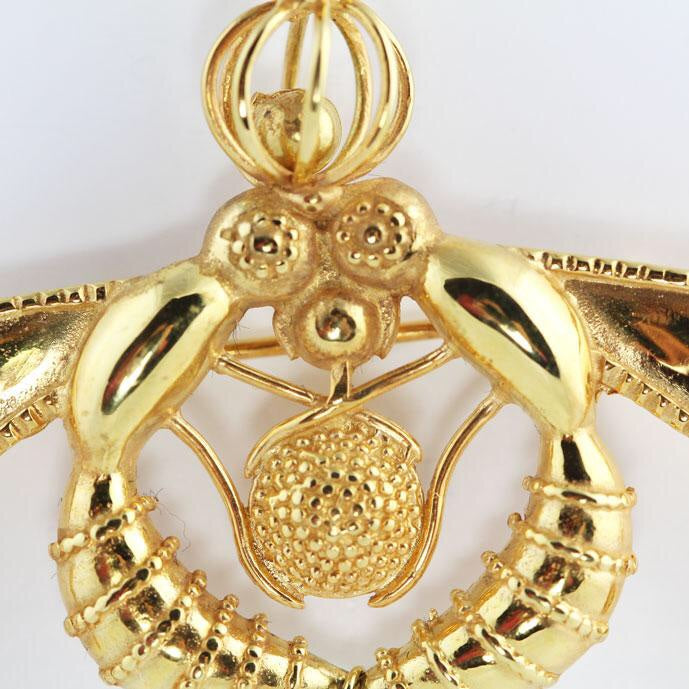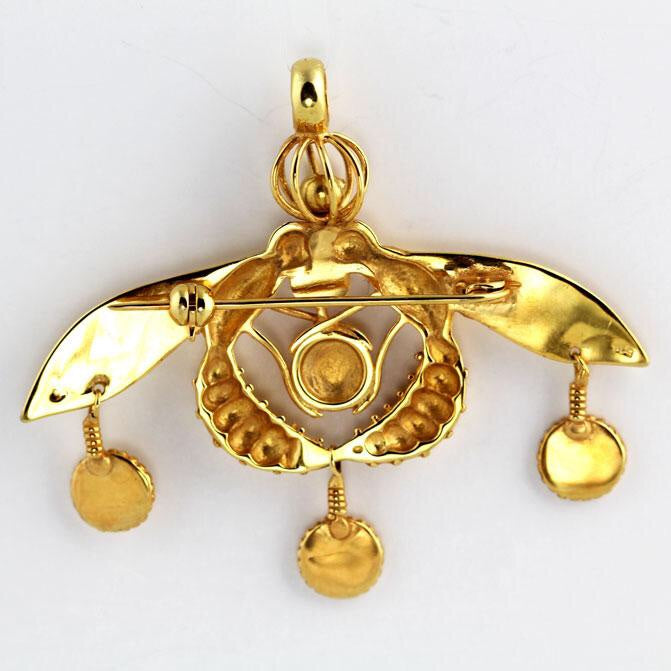 Bees of Malia Gold Pendant
Revered since Ancient times, bees have been reigned as a source of abundance and life for Gods and men alike.
A solid 14K yellow Gold Pendant and Pin replica of the Minoan Bees, also known as the Bees of Malia) features two bees heraldically arranged around a bee hive, feeding on a honey drop. Three gold droplets represent a bountiful pollen harvest, and just below the bale sits the crown of the Queen Bee.  The original artifact dates to the early Minoan civilization (1700-1550 BC) and was discovered by French archeologists in the town of Malia near Heraklion, Crete.