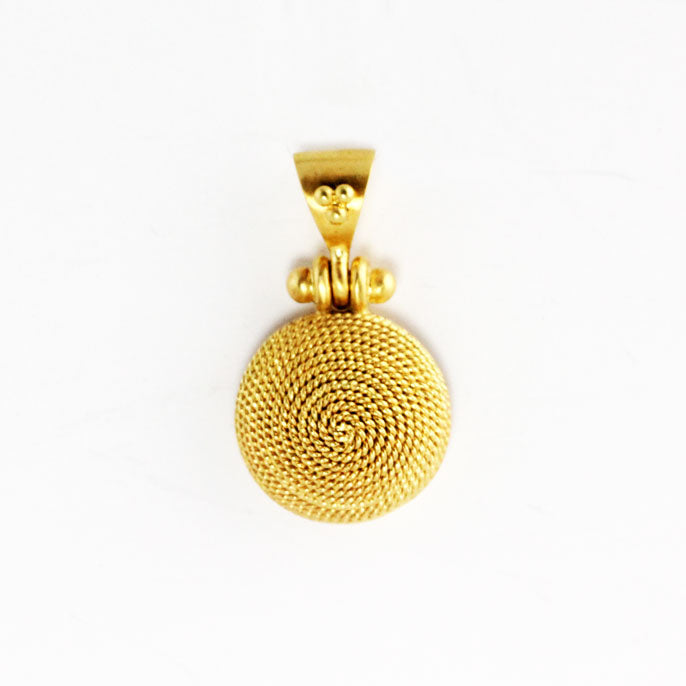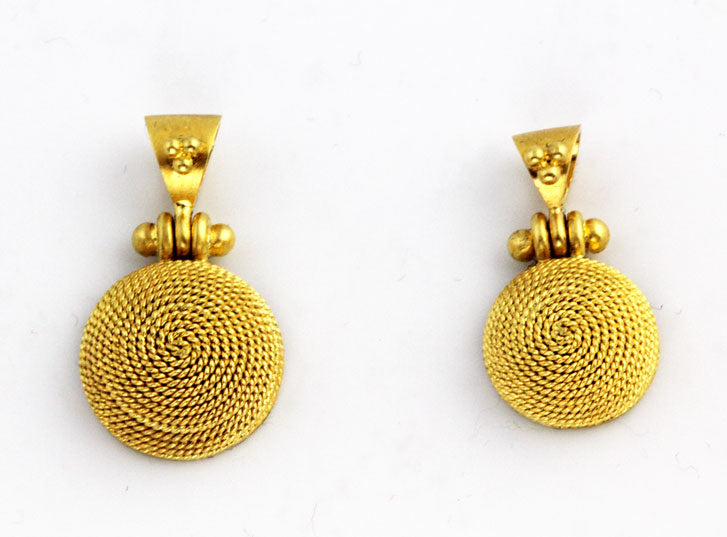 Mycenaean Beehives Queen Bee Gold Pendant
A precious rendition of the corbelled dome "beehive" design, this collection of jewels are striking reproductions of an ancient find, the treasure of Mycenae.
Referred to as "The Pure Mother Bee", Potnia was a Greek goddess in the Minoan-Mycenaean cult, and her role as Queen of nature, animals, and protection was often revered through the use of the beehives in art and adornment.
Solid 18K yellow Gold Mycenaean Beehive Pendant. The beehive is fashioned from a finely twisted golden coil, methodically adhered atop a dome in a precise, neat spiral.
Captivating pattern and symmetry, rich with ancient culture and symbolism.