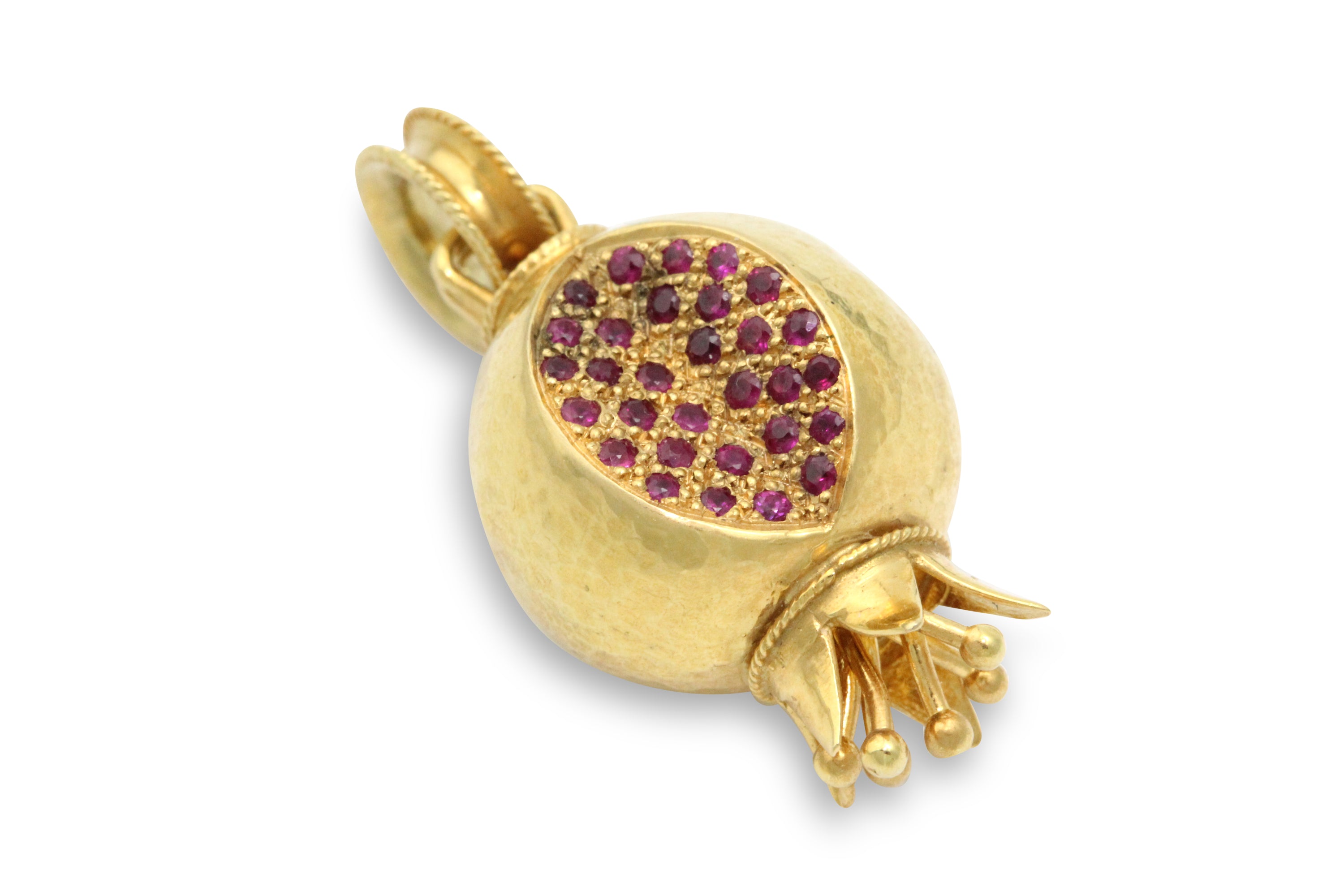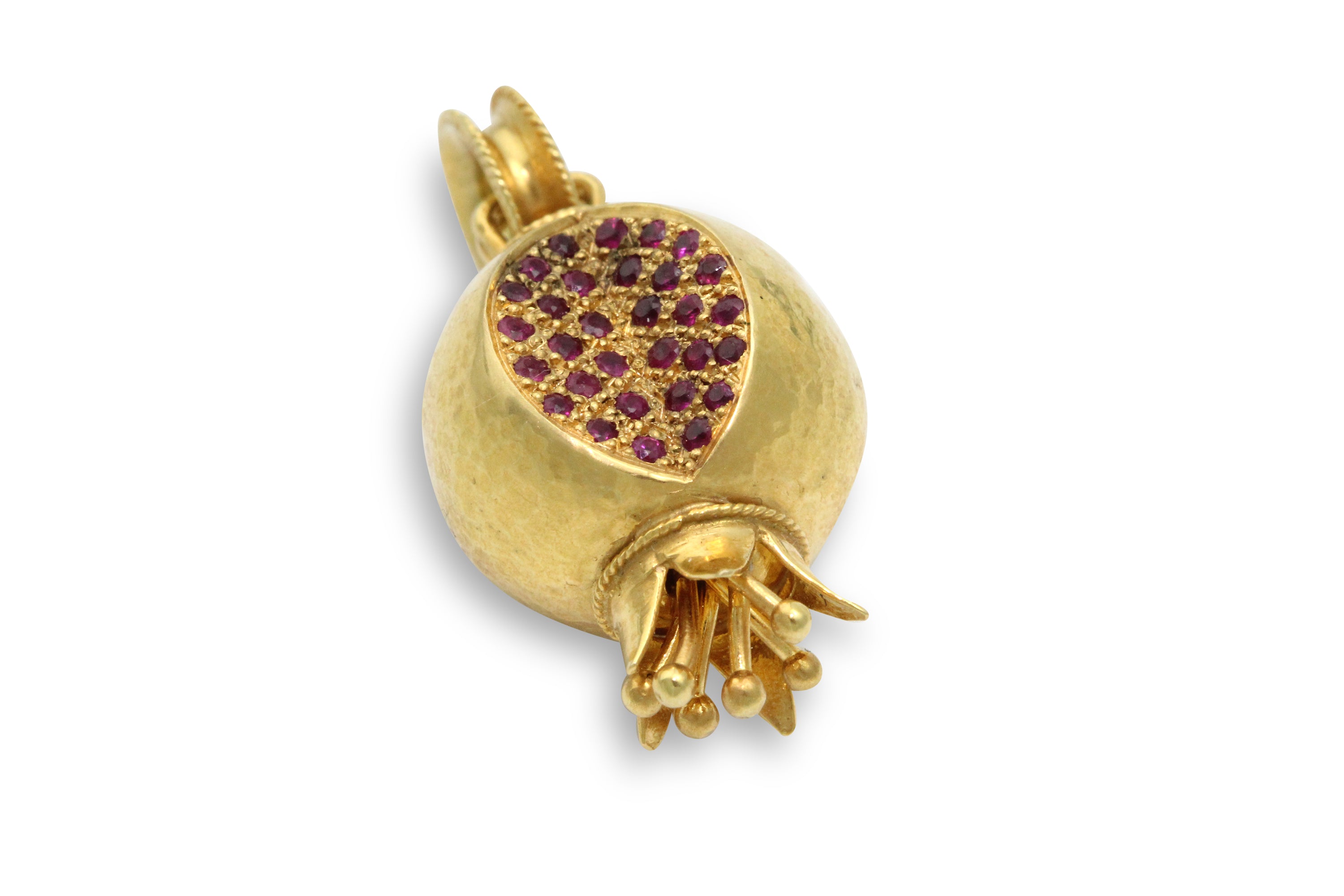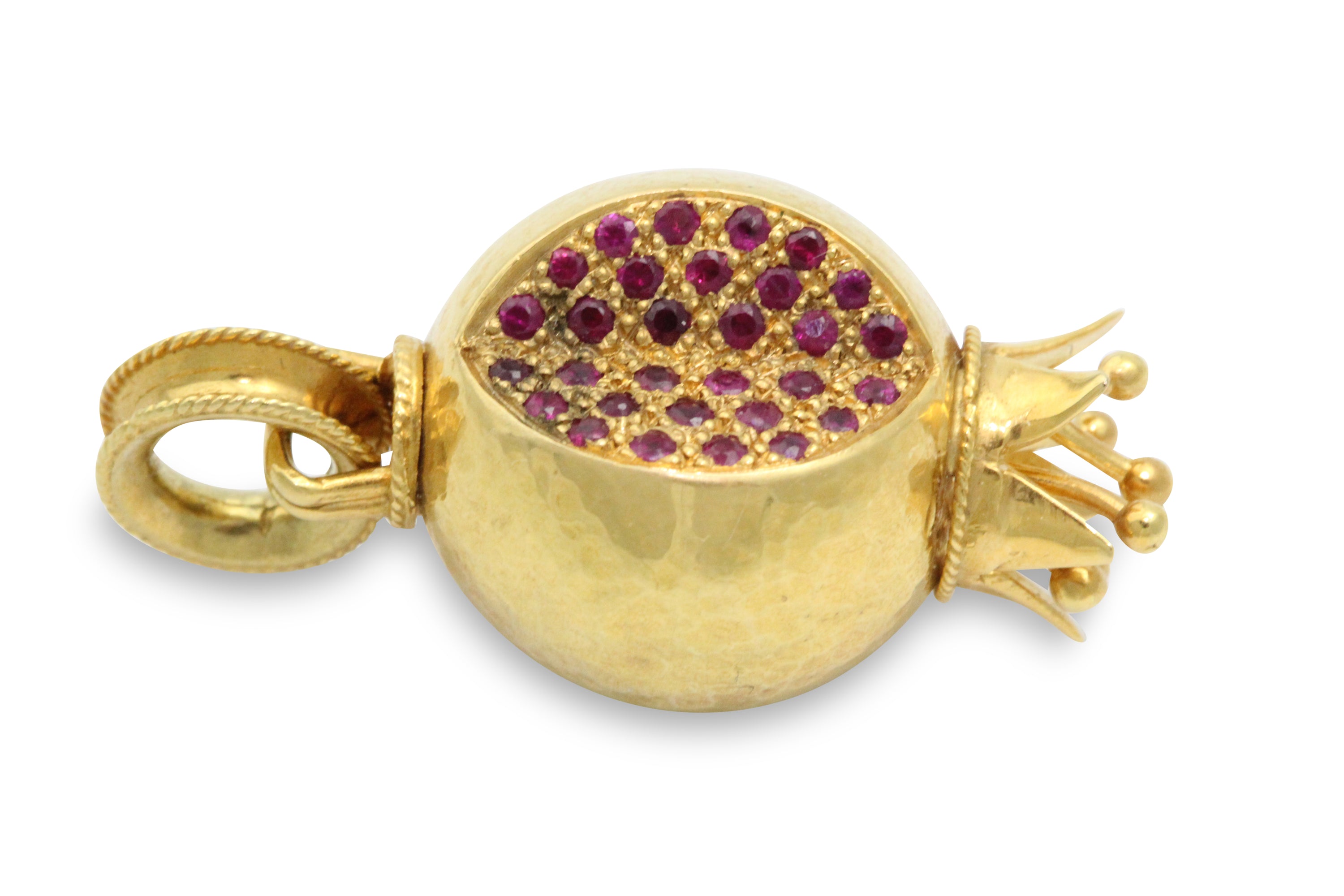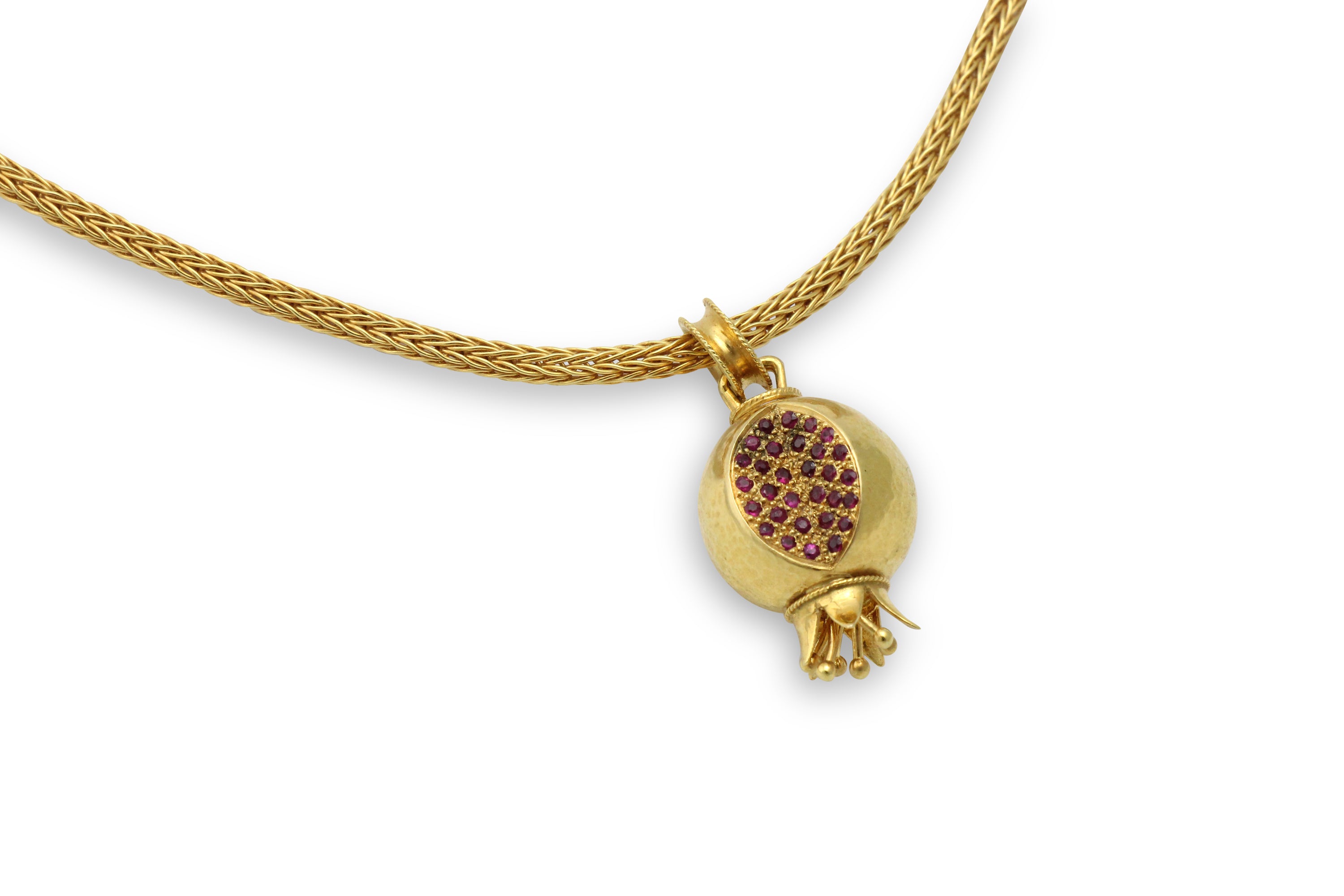 Persephone's Promise Gold Pendant
An exquisitely crafted solid 18K yellow Gold hand-hammered Pendant of a Pomegranate with Rubies, a gift of abundance and intriguing lore.

The pomegranate has strong symbolism in ancient Greece, where it represents good luck, fertility and certainly prosperity. This was a symbol connected to many goddesses including Hera, goddess of marriage and birth, Aphrodite goddess of beauty, and of course Persephone, goddess of blossoming vegetation, Spring and fertility.

In Greek tradition, the New Year (as well as owning a new home) is often welcomed by gifting or breaking open a pomegranate for good luck and prosperity.  As the kernels spread around in a cascade of shimmering red, so should the goods of the earth scatter and be abundant in that household! 

Dimensions:   1.30" H  x  0.65" W                                 
Weight:  8.7 g