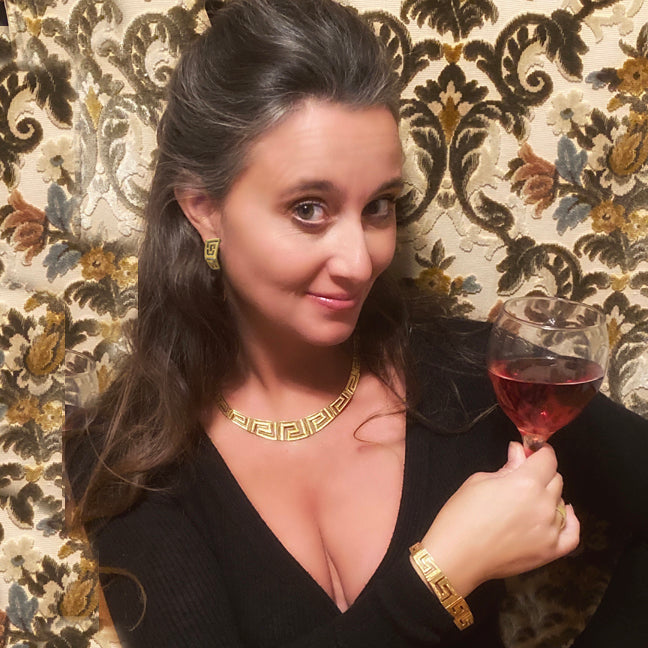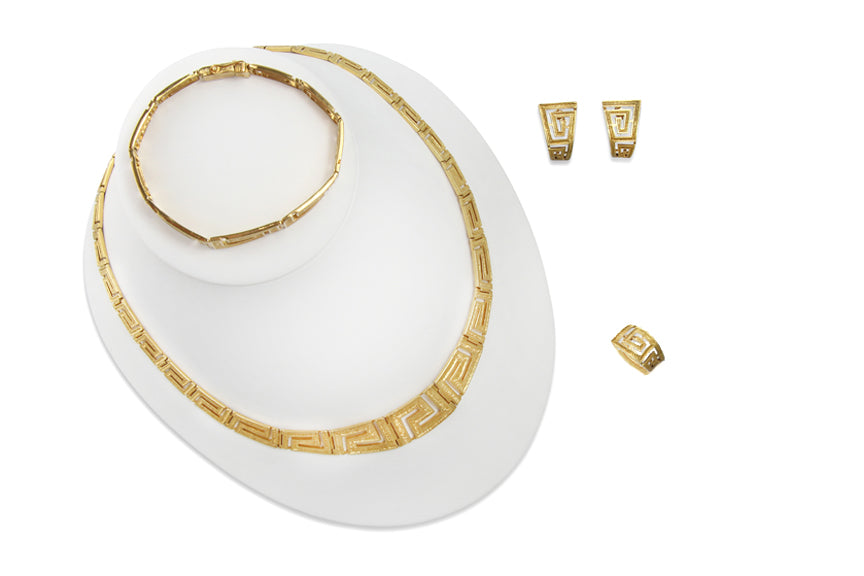 Golden Labyrinth Gold Jewelry Set
The archaic inspiration of handwork from an epic era of artistic craftsmanship is etched into this precious Golden Labyrinth.  
A superior set of stately beauty and timeless intrigue.  Only a leading Lady will surpass its stunning glow with her own grace and presence. 
Linked imperceivably between its graduating sections of a supple-moving, irresistibly textured Greek Key (meander) motif, the necklace and bracelet rest beautifully on the collarbone and adapt gracefully to the wrist. 
Earrings and ring echo the subtle curve of weighted movement with the same textured motif in a tapering design.   
Solid Sterling Silver and 18k yellow Gold plated (vermeil).  A matte textured surface surrounded by a smooth polished outline enhance its artisanal features. 
View separate components:
Golden Labyrinth Artisan necklace
Golden Labyrinth Artisan bracelet
Golden Labyrinth earrings
Golden Labyrinth Stately Ring (coming soon, available for preorder separately- pls inquire)